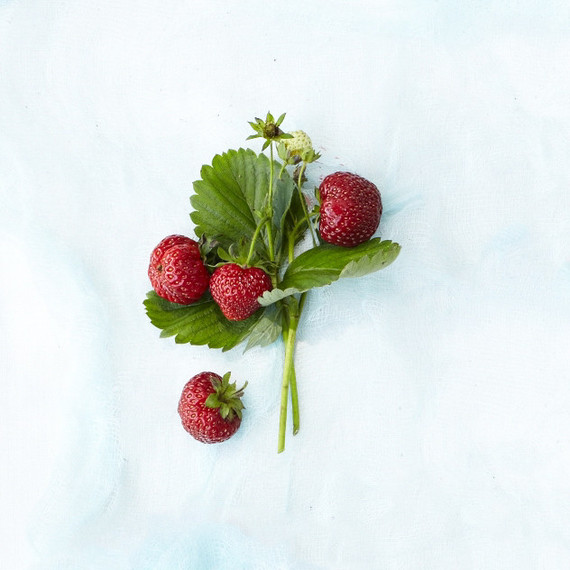 The scent of fresh strawberries evokes memories. My parents would bring home baskets of strawberries from the market when I was a child. I didn't know anything about their health benefits, I just knew I liked them!
Strawberries are not only delicious, they are high in anti-oxidants. The benefits of eating foods rich in anti-oxidants are many, ranging from healthy skin and hair to disease prevention and fighting off free radicals which are associated with various cancers. Foods rich in anti-oxidants are also beneficial for cardiovascular and eye health, and believed to help ward off wrinkles and other signs of aging.

One of the main nutrients found in strawberries, and in other berries, is vitamin C. Vitamin C is a water-soluble vitamin, meaning your body flushes it out daily, so it is important to eat foods rich in water-soluble vitamins every day. Vitamin C is also known as the "cold fighter," foods rich in this vitamin help to strengthen the immune system.
With only 47 calories in one cup of whole strawberries and 3 grams of fiber, strawberries are a sweet treat you can enjoy any time of day. Strawberries are great as a snack paired with some nuts and cheese or with Greek yogurt. Here are 5 recipes that will have you heading to the farmers' market to pick up another box of berries.
Strawberry Spinach Salad
What is better than a simple salad for lunch or dinner? Baby spinach, almonds, and crumbled feta bring texture and creaminess as well as crunch in every bite while the juicy strawberries take it to the next level of deliciousness. The healthy fats in the almonds are beneficial for heart health and spinach is, like strawberries, a good source of Vitamin C and bumps up the fiber content in this tasty salad.
Get the Strawberry Spinach Salad Recipe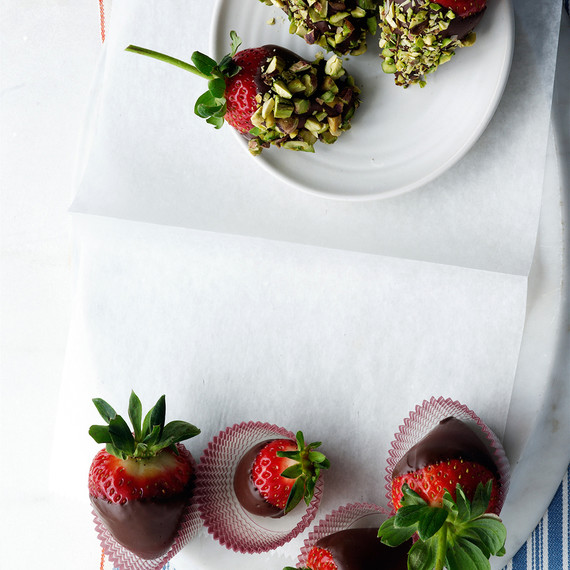 Chocolate-Covered Strawberries
Talk about a winning combination; strawberries dipped in chocolate, another high-antioxidant food. Make this treat more indulgent and even healthier by sprinkling the chocolate-covered portion with pistachios.
Get the Chocolate-Covered Strawberries Recipe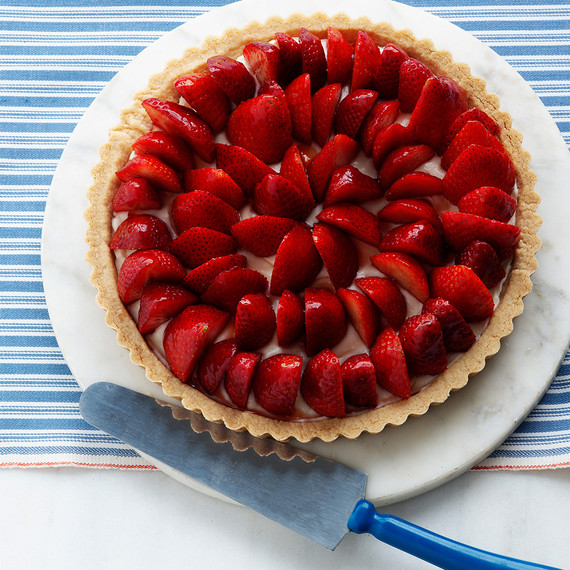 Strawberry Tart
Nothing says summer like a gorgeous berry tart! I always remind my clients that if they want to indulge in dessert, they should save room for it. Eating a balanced diet allows for the occasional indulgence and enjoying a protein and vegetable-based meal before dessert will create less of a burden on your blood sugar.
Get the Strawberry Tart Recipe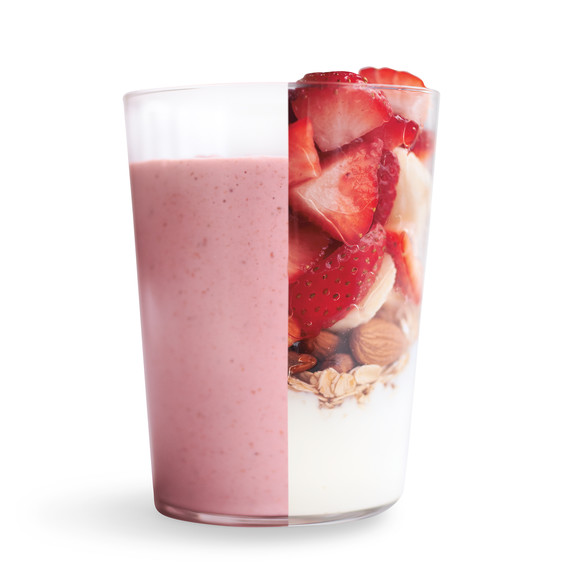 Hearty Oat and Fruit Smoothie
Strawberries are the star of this delicious smoothie. In addition to the fiber naturally found in the berries and banana in this smoothie, the oats will bump up your B vitamins which are important for your mood and metabolism. Consider using Greek yogurt for added protein. The almonds add heart healthy fats to the mix and keep you satiated.
Get the Hearty Fruit and Oat Smoothie Recipe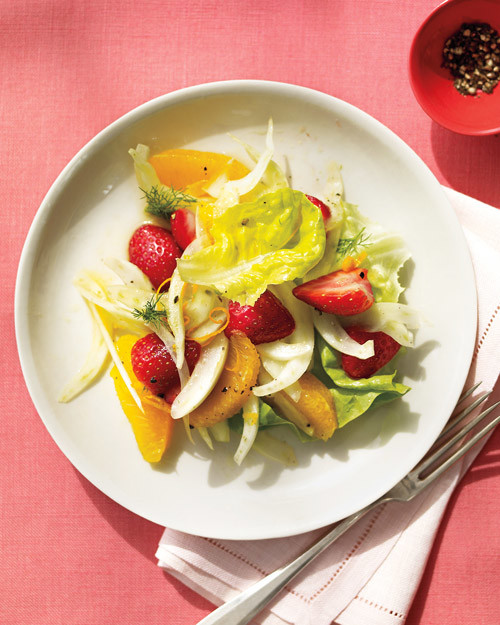 Strawberry Fennel and Orange Salad 
Perfect for a summer day, this refreshing salad combines oranges and strawberries and has some major Vitamin C points! I love the sweet and tangy flavor from the combination of the lemon juice while the sweet strawberries offset the slight bitter taste from the fennel. The fennel adds crunch and is a wonderful departure from mixed greens or spinach. It too is high in Vitamin C and fiber. Truly this salad is a perfect combination of tastes, textures, and flavor!
Get the Strawberry, Fennel, and Orange Salad Recipe