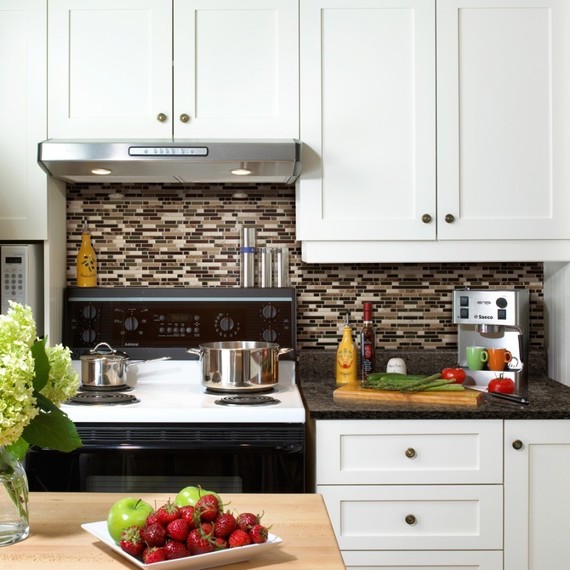 A new backsplash can do wonders when it comes to updating your kitchen, but tile installation is no walk in the park. Between prepping the surface, cutting the tiles and grouting the joints, it can take a few days and a lot of elbow grease to get the job done right.
If you want to refresh the backsplashes in your home, but want to speed up the process, you might be interested in Smart Tiles -- stick-on wall tiles that can be installed in a matter of hours. The peel-and-stick pieces are specially designed for use in the kitchen and bathroom (they're both heat- and water-resistant), and they come in a variety of styles, from classic to contemporary to eclectic.
There's no grout, glue or special tools required to install Smart Tiles. It's a four-step installation process that the company claims can be completed in less than three hours. You simply clean the wall where you want to install the tiles, trace guidelines for where you want them to go, measure and cut the "tiles," then carefully peel and stick them on. 
Smart Tiles are an instant update if there ever was one! They give you the look and feel of a real backsplash without the time commitment of traditional installation. If you're looking to upgrade your kitchen or bathroom, you might want to make this your next weekend project. 
[CHECK OUT: How to Pick the Perfect Backsplash Pattern for Your Home]
Watch: Easy ways to update your bathroom