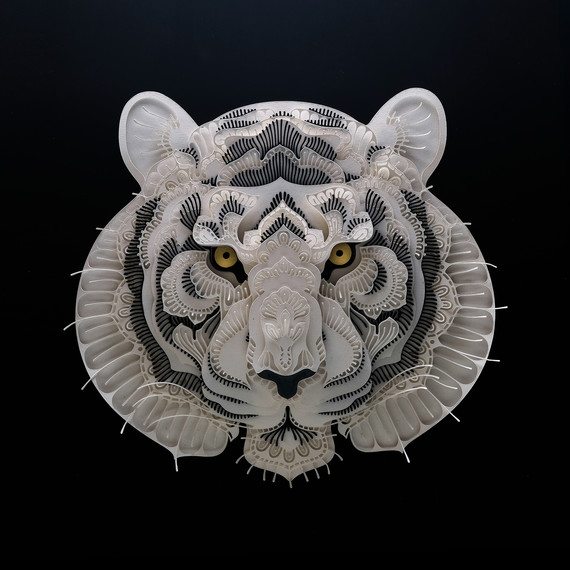 Have any of you ever seen a woolly mammoth, the dodo bird or a sabre-toothed cat? The answer would definitely be no, considering that these animals became extinct long before we were born. However, you might remember the West African Black Rhinoceros, which only became extinct in 2011 or the Pyrenean Ibex, which became extinct in 2000. We can't help the animals that are already extinct, however, we can help the endangered animals who are fighting for their lives and need our help.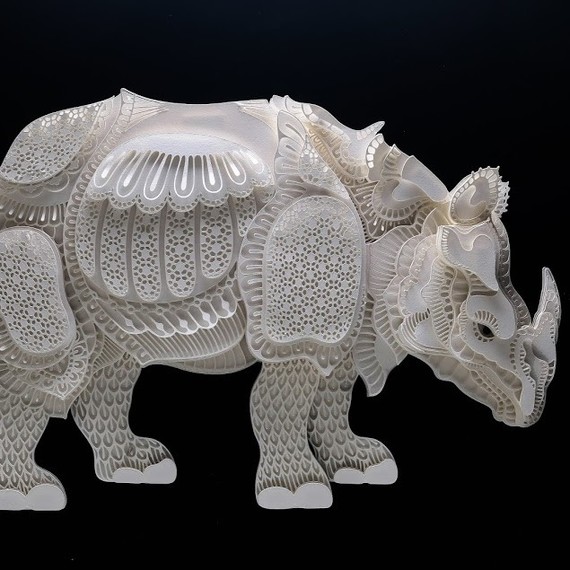 An example to follow would be that of artist Patrick Cabral who is creating spectacular recreations of endangered animals using the technique of paper cutting. Not only is he sharing this art with the world to inform them on what animals are endangered, even better — he is giving 50 percent of the profits to the World Wide Fund for Nature in the Philippines to help save endangered species. 
[FIND INSPIRATION: 36 Paper Crafts Anyone Can Make]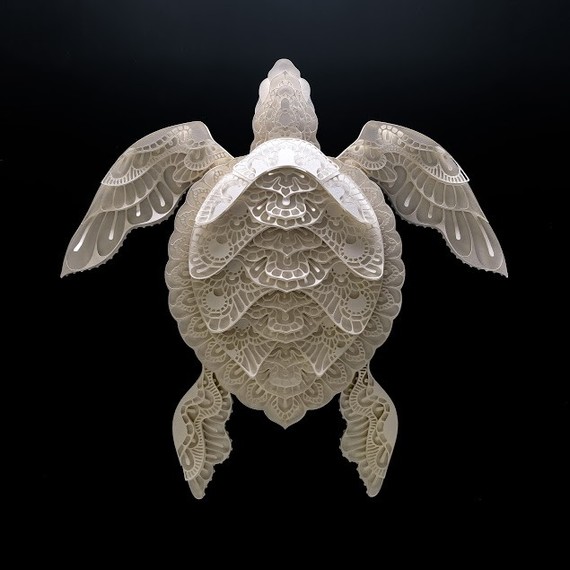 "I watched Leonardo DiCaprio's 'Before the Flood' and it made me really scared of what's happening to our environment, especially on our wildlife," Cabral tells Martha Stewart Living. "I grew up close to nature and I feel like I should contribute. I was lucky that the initial version of my papercuts made the rounds of social media last November and I realized that I can use it's growing popularity to raise awareness. I feel that I owe whatever beauty I bring to the world from nature, therefore, I have to give back." 
And he does give back with his papercut animal portraits that he sells through an online art auction site called Acts of Kindness, who are the ones that connected him with WWF in the first place.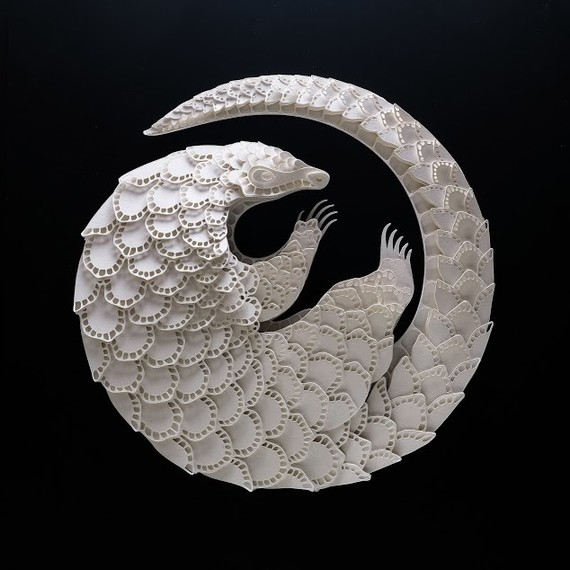 Each completed animal is made up of many layers of papercut art pieced together to create the beautiful finished product. Practice makes perfect, which is something Cabral has a lot of, since he's been cutting stencils since he was 11 years old. He tells us that a layer takes about a day to complete and that each finished piece takes anywhere from ten to fifteen days. 
[TRY THIS: These Paper Birds are Remarkably Lifelike]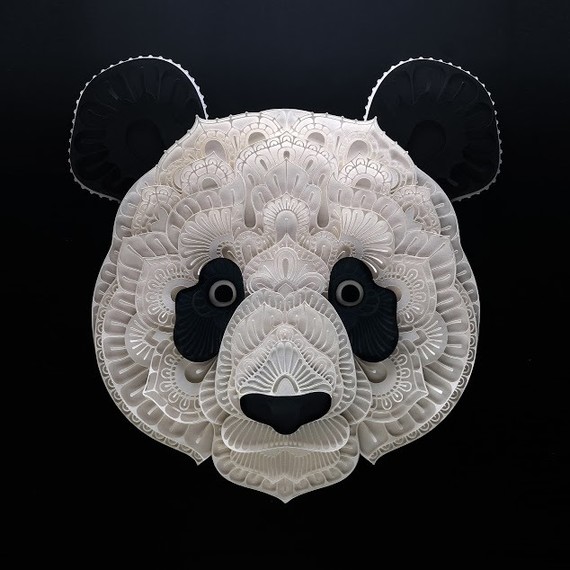 What is so remarkable is that when Cabral started his project last year, Giant Pandas were on the endangered list. Now, they aren't! It shows that we are making a difference and everything helps. If you'd like to see what Cabral is working on, be sure to take a look at his Instagram @darkgravity and take a look at the WWF endangered species list to educate yourself and help be a part of the solution. 
Watch Patrick Cabral in action and learn more about his cause: