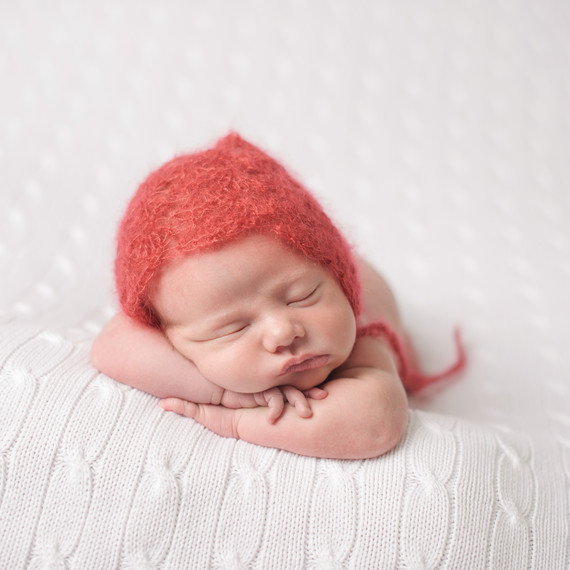 Crafting, it seems, can become more than a hobby. They say that taking up a skill like knitting or crocheting is a Good Thing for the mind and body—so why not share your how-to know-how with others? Being an active part of the community is proven to make you healthier and happier, not to mention everyone benefits from it. If you'd like to put your needlework skills to good use, you can donate the handmade items of your chosen craft in the name of local or national philanthropy. Below are just a few of the organizations around the world that are in need.
1. Raise Awareness for Heart Disease
Cute babies in red hats—oh, my! The American Heart Foundation recently launched a "Little Hats, Big Hearts" campaign in which newborn babies don scarlet headwear to spread the word about heart disease and congenital heart defects (the most common birth defects in the United States). The AHF wants participants to use cotton or acrylic red yarn that's medium to heavy weight, and machine washable and dryable. The website urges you to contact your local American Heart Association office for deadlines and more info.
For more information, visit heart.org.
Don't miss out: Get Martha's Guide to Knitting—it's the exclusive resource for knitters of all skill levels.
[HELP OUT: Babies Will Need These Knit and Crocheted Red Hats for a Special Reason]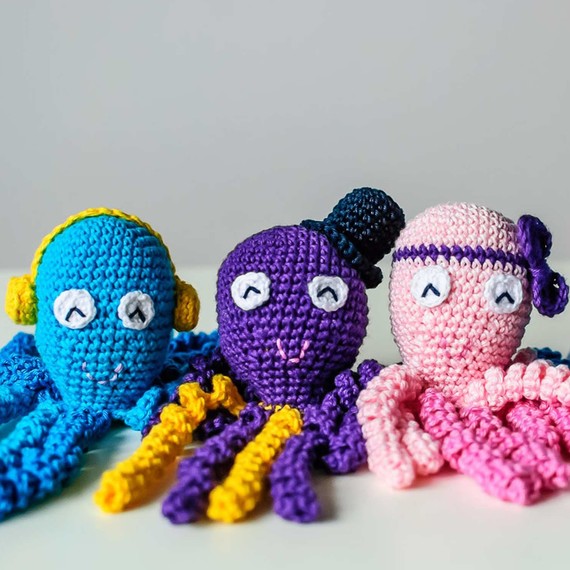 2. Provide Comfort to Premature Babies
Those precious tiny humans need a lot of comfort and warmth to grow healthy and strong. To that point, doctors in Denmark reportedly discovered that premature babies who held a knitted octopus toy displayed regular heartbeats, better breathing, and robust oxygen blood levels. A group called spruttegruppen encouraged crocheters to make little octopuses for premature babies and collected the octopuses for the country's 16 neonatal units. In the United States: you can learn more about this initiative through the group Octopus for a Preemie, or propose the idea of knitting snug toys for these little ones to your local hospital. The concept may just take off in your nearby community. 
[HELP OUT: You Can Crochet an Octopus Toy to Help Comfort Premature Babies]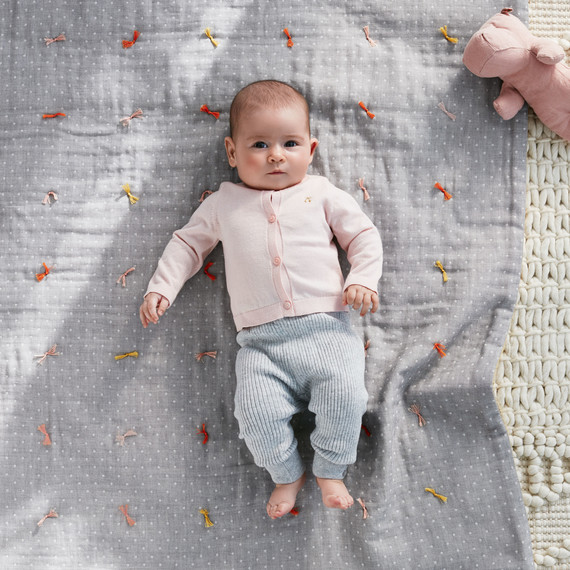 3. Send Blankets to Children
There's nothing more comforting than a warm blanket. After reading a true story about a little girl who clung to her security blanket through more than two years of intensive chemotherapy, Karen Loucks decided to provide homemade security blankets to Denver's Rocky Mountain Children's Cancer Center. Her motivation launched Project Linus: a nationwide nonprofit that distributes handmade blankets to children in hospitals, shelters, and aid organizations across the country. With chapters in all fifty states, they have dozens of patterns—both knit and crochet—in a variety of sizes and styles to choose and make for one special child.
[HELP OUT: Project Linus Wants Your Handmade Blankets for Children in Need]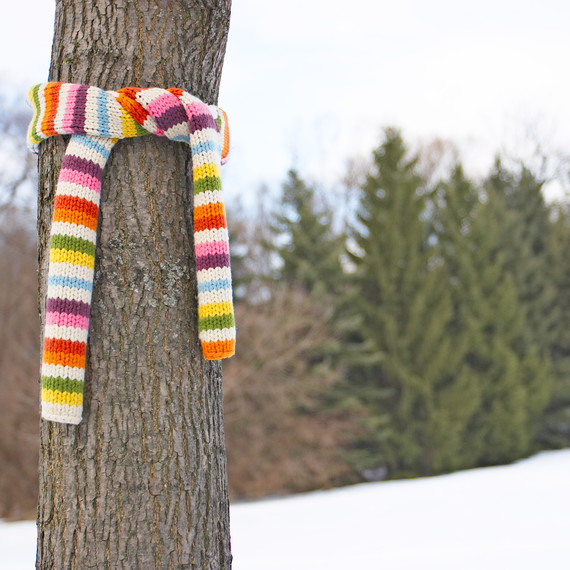 4. Provide for the Homeless
If you've seen trees wrapped in handmade scarves, there's a reason. Community groups and churches are banding together to provide some much needed warmth to those who need it the most and leaving their handmade gifts in public areas—some even come attached with a kind, encouraging note. In Minnesota alone, a group of people attached more than 1,000 scarves in 21 different parks. If you'd like to donate more than scarves, check out Warm Up America to find out how you can help those in need during the colder seasons.
[HELP OUT: Here's Why You're Seeing Trees Bundled up in Scarves this Winter]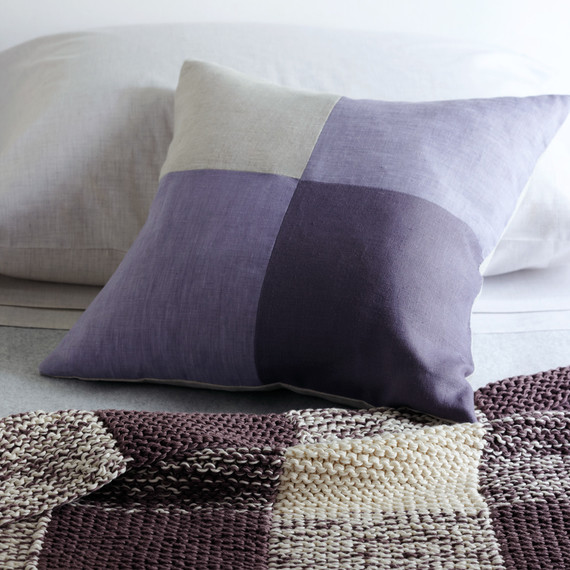 5. Donate Afghans for Afghans

This organization is a humanitarian and educational people-to-people project that sends hand-knit and crocheted blankets and sweaters, vests, hats, mittens, and socks to the beleaguered people of Afghanistan.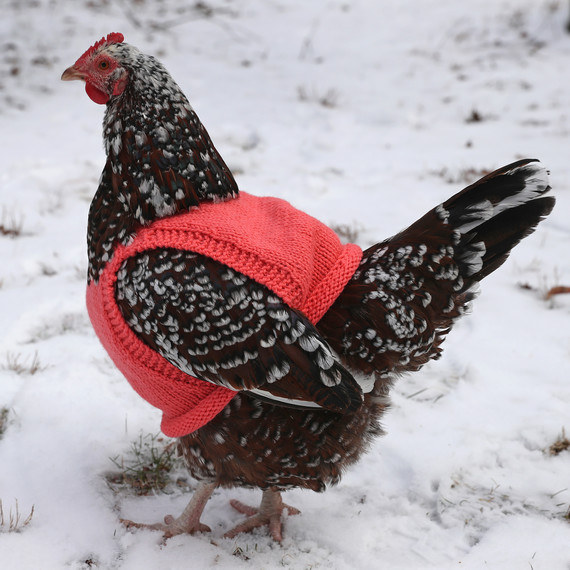 6. Keep Chickens Warm
Passionate about poultry? A retirement home in Milton, MA, partnered with a local charity to knit colorful sweaters for a few chilly chickens. Consider assisting local farmers who need to keep their livestock warm when the sun sets (it may be spring, but for many of us, temperatures are still dipping come nightfall). Let's face it: These fashionable birds are both warm and adorable.
[HELP OUT: Local Retirees are Helping to Keep Chickens Warm in Knit Sweaters]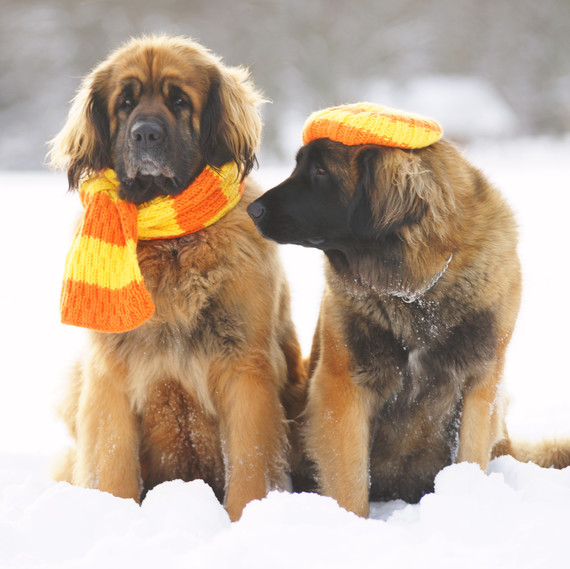 7. Help Dogs Get Adopted
Throughout the years, animal shelters have faced a particular difficulty adopting out dark-coated canines. In fact, it's such a prevalent issue that it even has a name: "Black Dog Syndrome." To combat this prejudice and make the dogs more appealing to potential fur-ever homes, volunteers at the Scottish SPCA centers in Inverness and Caithness are knitting jumpers, sweaters, and hatwear for dogs up for adoption. So why not make something warm and snuggly for a puppy in need of a home? 
[HELP OUT: People are Knitting Colorful Sweaters for Discriminated Dog Breeds]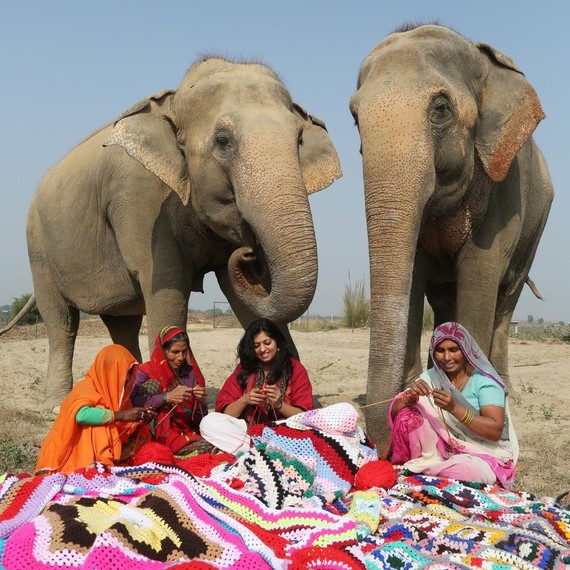 8. Comfort Animals Around the World
Here's a sweet story: The elephants in residence at the WildLife SOS Elephant Conservation and Care Center located in Northern India were experiencing chilly temperatures. To better accomodate them, the local villagers were quick to create several oversized blankets. You can research different wildlife sanctuaries and conservation centers, and ask if they are in need of warm goods. Who knew that you could put your creative skills to work for a good cause and help animals across the globe?
[HELP OUT: You Can Help Knit Giant Sweaters For Rescued Elephants]
Still unsure about how you'd like to give back? It takes discipline, love, and time to make something for the underprivileged. For more information on other organizations that seek donated knitted items for sick children, the homeless, and premature babies, visit knitting.about.com. What better way to spend your day than passing on the joy knitting brings to you?
Feeling inspired? Watch how to piece a few knit squares together then finish a blanket with a crochet trim: