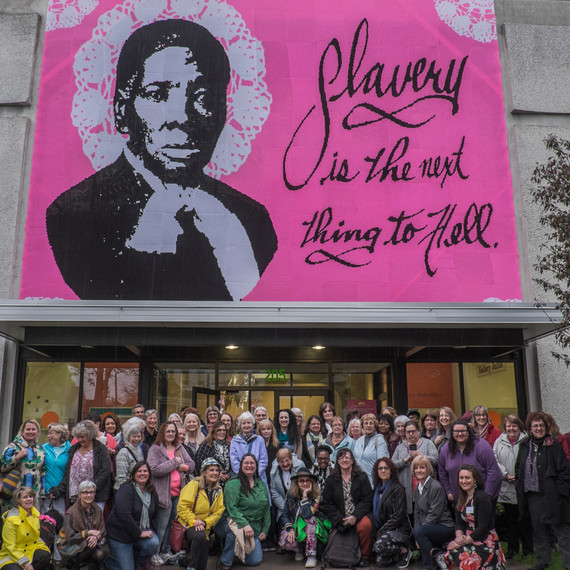 Harriet Tubman was a remarkable woman -- after she escaped from slavery, the abolitionist helped hundreds of slaves escape from the south using the Underground Railroad. Therefore, it seems fitting that she's being honored at the Schweinfurth Art Center in Auburn, New York, where a 32-foot crocheted mural is being dedicated to her and all of her many accomplishments. 
[Learn How to Crochet]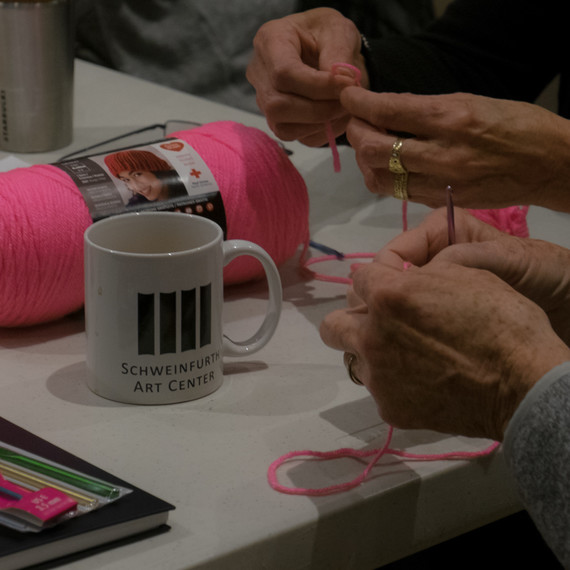 The mural was created under the direction of Olek, an internationally-recognized crochet artist, who enlisted the help of the Upstate New York community to create this mural as a part of her Love Across the USA project. Workshops were held in advance at the Schweinfurth Art Center, where interested individuals were taught to crochet squares that were then pieced together for the sprawling mural. Over 150 people participated and we truly love the sense of community that went into this project.
[BE INSPIRED: Crochet Your Own Succulent Terrarium]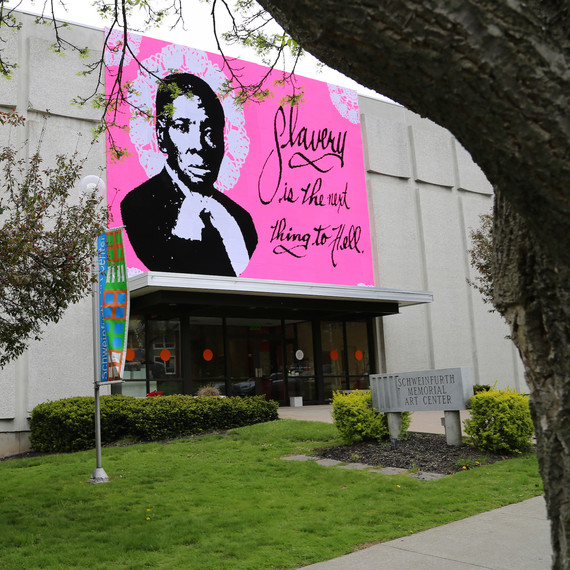 Olek's goal through Love Across the USA is to create a mural in every state celebrating a strong female figure, with New York's Harriet Tubman mural as a kickoff. Up next is a mural of Susan B. Anthony in Rochester, New York. We can't wait to see what other beautiful creations Olek has planned for the remaining 49 states.
Want to learn how to sew? Let us teach a crocheted slip stitch: