On the latest episode of "Cooking School," Martha introduces the perfect dishes for this in-between weather we've been having: Arabian Gulf stews. They're hearty without being too heavy, and there's a delicious option for everyone -- pot pies for the must-have-pastry folks, braised lamb for the meat-lovers, curried swordfish for the pescatarians, and lentil stew for the vegetarians. Take a peek at the recipes below and don't forget to tune in this weekend!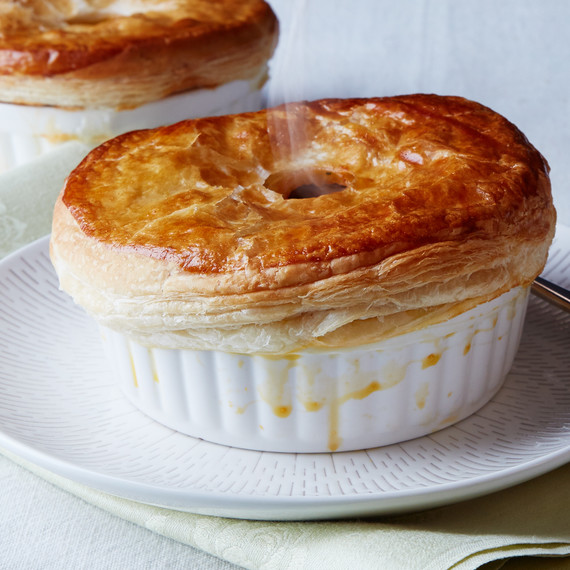 1. Arabian Gulf Pot Pies
Martha's inspiration for these chicken pot pies was the Saudi Arabian dish thareed, a meat-and-vegetable stew served over thin, cracker-like bread called rgaag.
Get the Arabian Gulf Pot Pies Recipe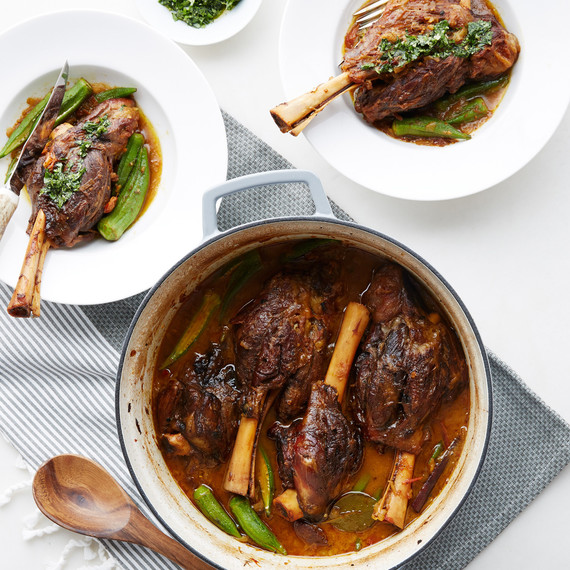 2. Braised Lamb Shank and Okra Stew
Lamb shanks are cooked with a host of spices and aromatics until falling off the bone, then paired with crisp-tender okra and a citrusy cilantro sauce in this satisfying dish.
Get the Braised Lamb Shank and Okra Stew Recipe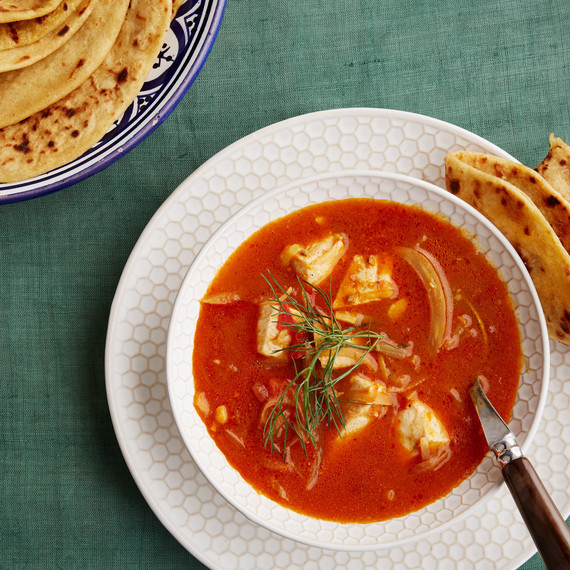 3. Curried Swordfish Stew
Meaty swordfish steaks hold up nicely in this spicy tomato-based stew that hails from Oman. A DIY Arabic spice blend and caramelized onions and fennel add incredible depth of flavor.
Get the Curried Swordfish Stew Recipe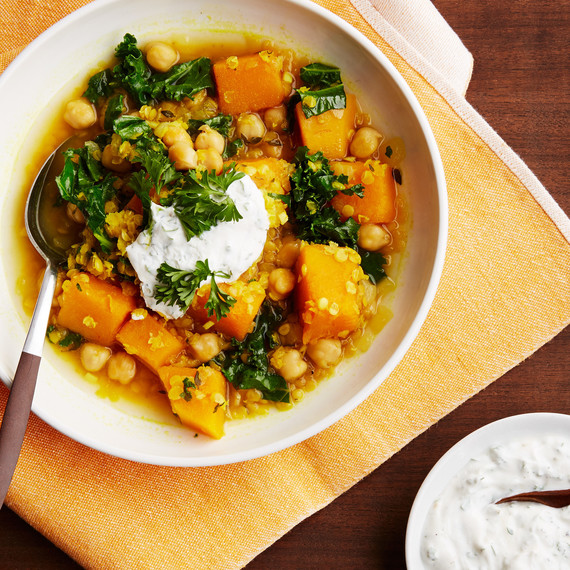 4. Red Lentil Vegetable Stew
Martha's take on the popular Arabian Gulf stew known as marag dal not only calls for the customary red lentils, potatoes, and spices, but also adds butternut squash, sweet onion, chickpeas, and kale. Skip the yogurt sauce if you want to make the stew vegan.
Get the Red Lentil Vegetable Stew Recipe