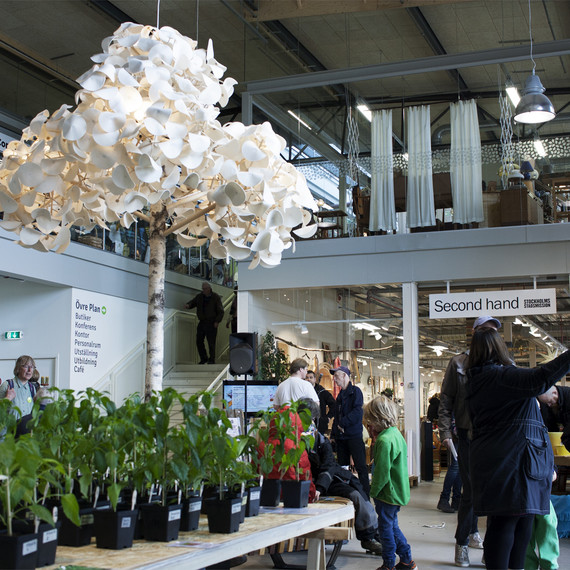 When we heard there was a mall in Sweden dedicated to selling reclaimed and reused goods, we had to find out more. After all, we love upcycling — especially when it makes for a fun DIY project and it's great for the environment. 
[HERE'S AN IDEA: Upcycle the Finds in Your Junk Drawer Into Mosaics]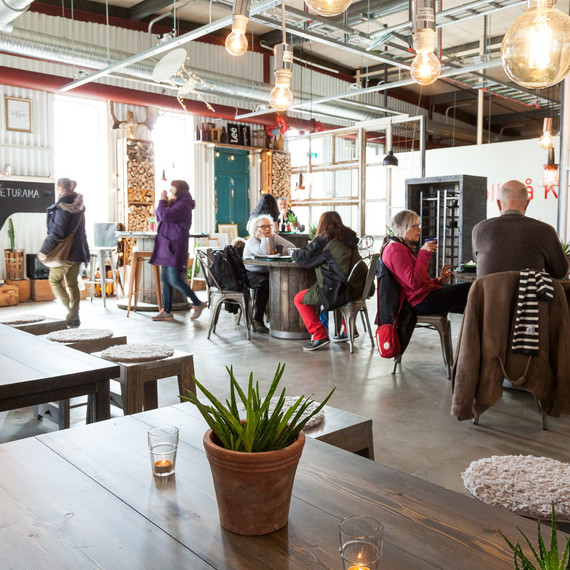 The mall, which goes by the name of ReTuna Återbruksgalleria, was launched two summers ago in Eskilstuna, Sweden, and is "a combination of brave politics, a desire to be a role model and inspire other municipalities to take the next step in the waste plan," according to one of the founders, Anna Bergström. She goes on to say that they created this mall because they wanted to be part of the mission to save the planet. They are certainly setting a fine example.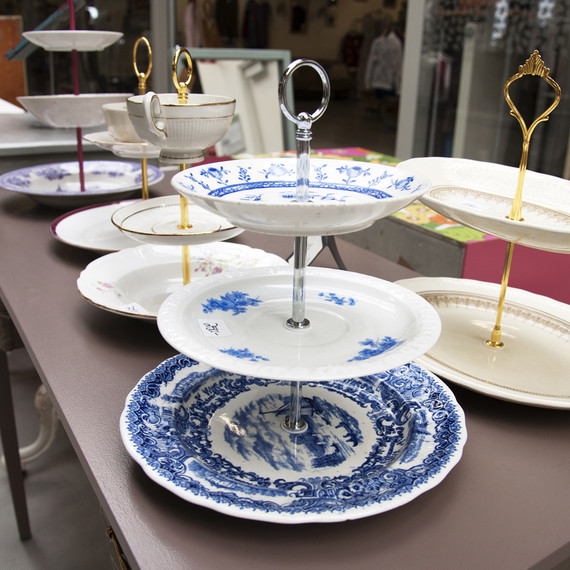 What is so unique about the mall, other than the fact that everything is recycled, is that people come in and donate their used goods to be upcycled and sold, without receiving any compensation.. "All goods that we receive, we deliver to our tenants." Bergström told us. "They are responsible for the upcycle, remaking, fixing and repairing, and then the material/goods end up in the tenant's shop." It's so incredible that these tenants are able to find a use for everything that's donated — a pair of jeans becomes a chair cushion, two small desert plates become a serving dish, everything has a use at ReTuna and that's what makes it so unique and of course extremely sustainable.
[LEARN: How to Upcycle Household Goods for Your Garden]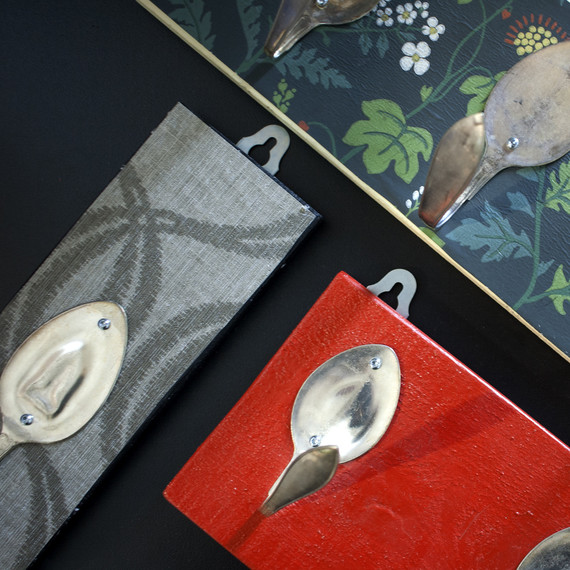 Not only does ReTuna sell upcycled items, they also host DIY classes and demonstrations, so that people can not only buy reused goods but create them as well. The mall had a successful year in 2016 with sales totaling 8.1 million SEK ($910,000) and they have plans to expand. "We hope to establish and bring in more stores, such as grocery stores and perhaps sales of services such as environmental beauty salon and so forth." Bergström told us of their future. "We hope that we will see more shopping centers like ReTuna, we all need to be smarter shoppers and then we need smarter shops to shop in!"
Feeling inspired? Why not create a DIY fabric-wrapped bangle that's stylish and so easy to make: