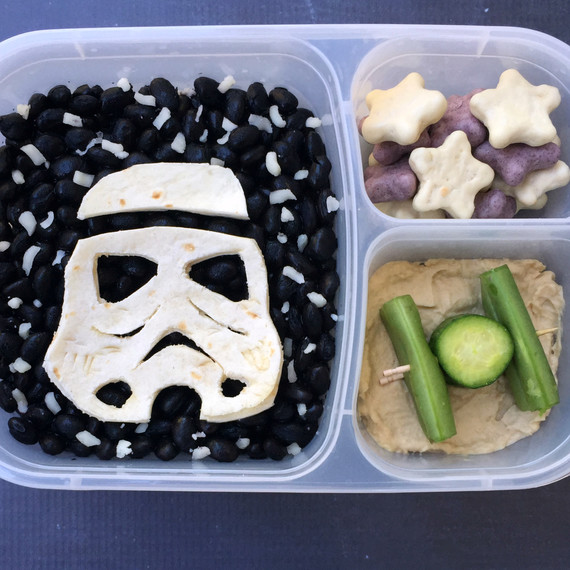 Beau Coffron, a father of three, was looking for a way to connect with his daughter when he came across the idea of themed lunches. He'd seen moms make them on Instagram and thought "Hey, I'm a dad; why can't I do this?" Not only did Coffron's daughter love his elaborate designs, but he said the lunches also helped bring them closer together. With two kids in school, he has double the opportunity to flex his creativity and now packs them a new fun lunch every Sunday night.
[MAKE: 10 Sunny Spring Bento Boxes to Brighten Up Lunch Time]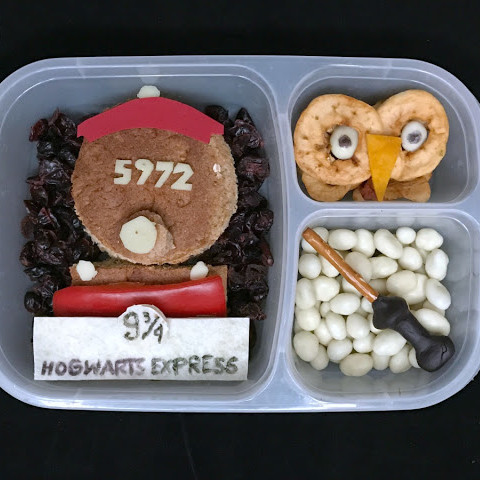 Coffron draws inspiration from whatever his children are most interested in at the moment, from movies and TV shows to books and toys. Not only does paying closer attention to what they're watching and reading help him decide what to make, but it also makes for great conversations.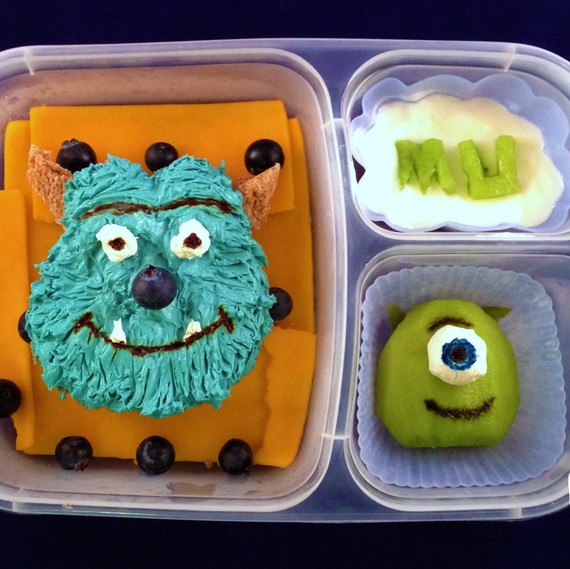 Another bonus: Like all parents, Coffron is always seeking ways to get his kids to eat their fruits and vegetables, and it turns out that cute lunches can be a big draw. He says, "Sometimes my kids try fruits and vegetables made into a fun design and discover that they like them. From there, we pack them in regular lunches or have the vegetables for dinner. Of course, sometimes they don't like the new foods, and that's okay. The rule in our house is that they have to at least try it."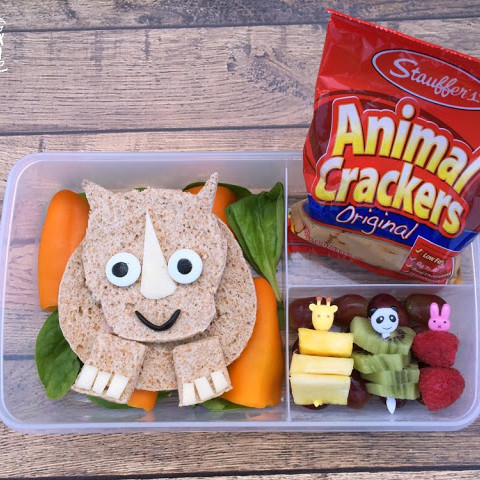 Coffron's blog, lunchboxdad.com, documents these adventures and includes step-by-step instructions for his lunches so that other parents can join in on the fun.
[TRY: 12 Super-Cool Kids' Bento-Box Lunches You Can Actually Make]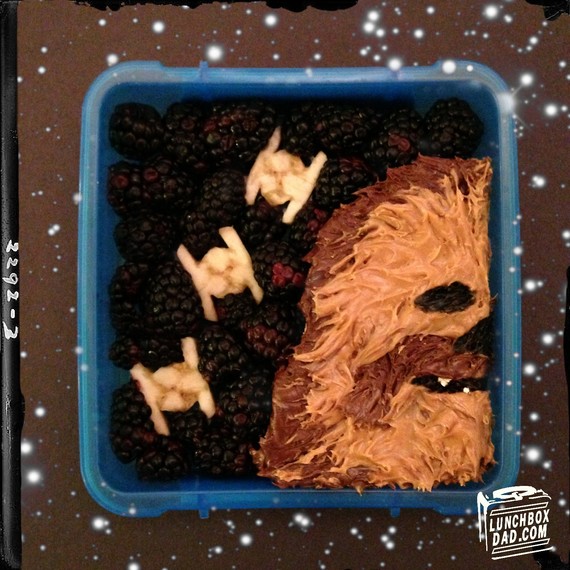 And which design is the family favorite? Star Wars is the hands-down winner. Coffron tells us, "I probably have more Star Wars-related lunches than any other series because my family loves it so much -- we are fans of anything Star Wars. It took awhile for my wife to come around but she has now. We have watched all of the movies together." May the force be with you (and your lunch!).