Imagine if every time you bought a coffee on your way to work or for your afternoon pick-me-up, you were also helping to buy a meal for a child in need. With the new FEED Shop & Cafe that opens tomorrow along the Brooklyn waterfront in DUMBO, you can do just that.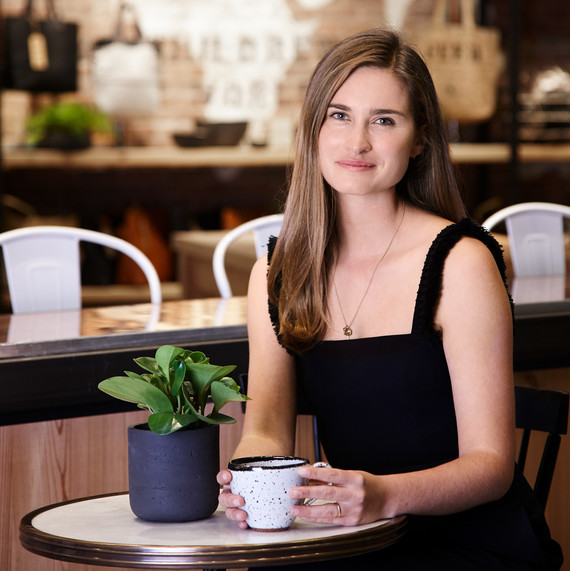 Lauren Bush Lauren, the CEO and founder of FEED, started the company in 2007 after witnessing the horrors of childhood hunger worldwide. "When thinking about how to move forward with FEED as a business, I knew I wanted to leverage the power of consumerism to create change," she says. She began by designing a burlap bag, which resembled a food sack delivered by the United Nations and was stamped with the number of meals donated with each purchase. Now in its 10th year, FEED sells a wide variety of chic bags and accessories -- all produced under fair-labor conditions. "We are laser-focused on mirroring impact with great design and offering our customers more ways than ever to incorporate FEED into their lives." The new cafe and shop is one more way to help fight against global childhood hunger.
(LEARN: What Lauren Bush Lauren Considers Her Essentials)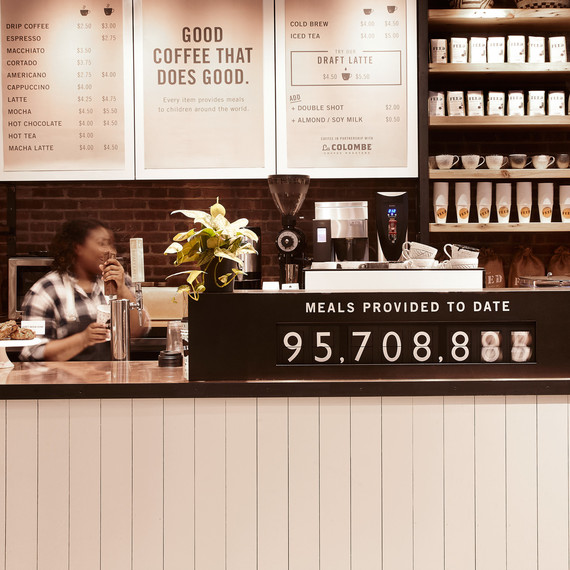 FEED has provided more than 95 million meals since 2007. With each purchase you make, you can watch that number go up on a meal counter, which resembles an old train station display, that sits on top of the copper coffee bar.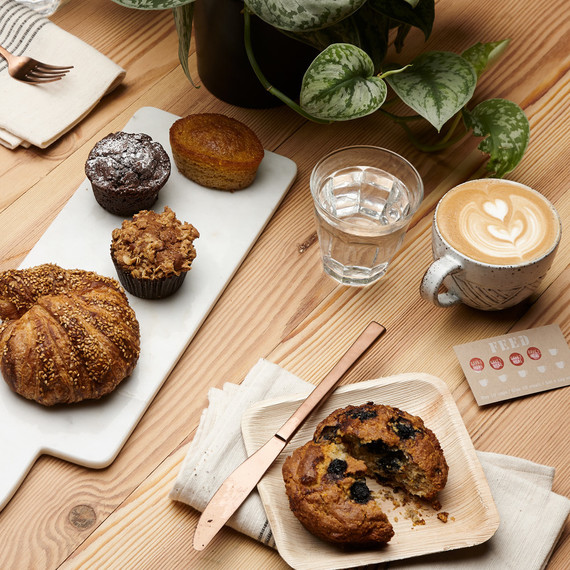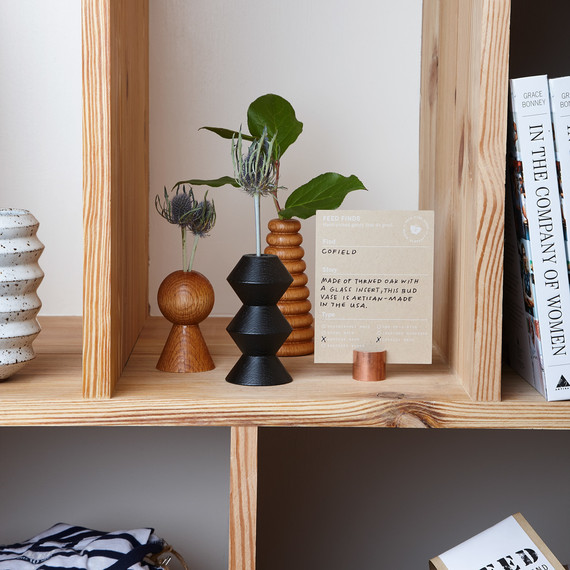 In addition to FEED products, the shop will also sell a curated selection of FEED finds, socially conscious products from global artisans, local makers, and women entrepreneurs.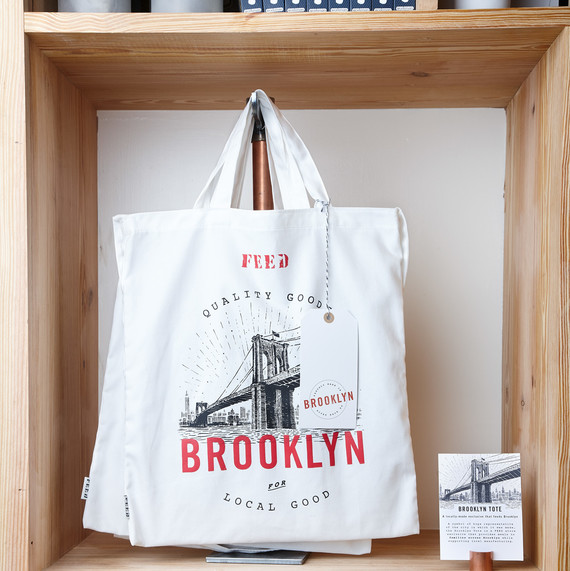 Among the items you can buy is this special tote, exclusive to the cafe, which provides 10 meals with each purchase to Brooklyn schools.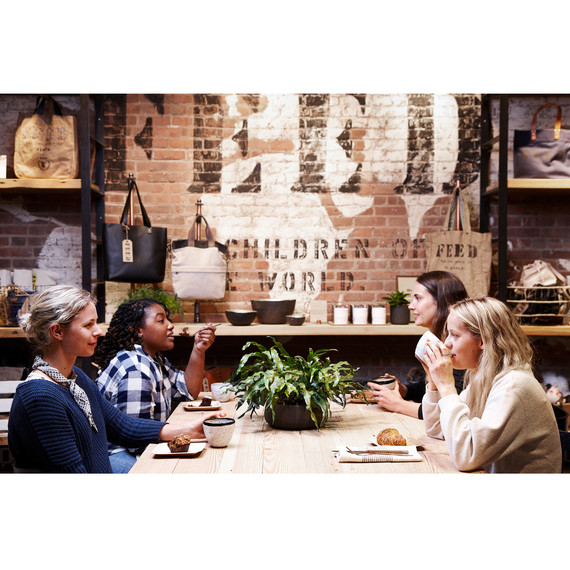 "I also hope the cafe will become a community space," Lauren says. "We plan to host events, like book talks and flower workshops during the year."