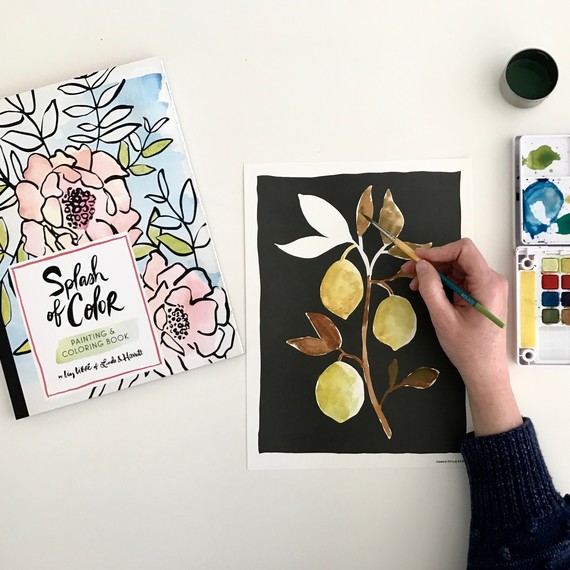 It's no secret that coloring books have become a nostalgic pasttime for grownups looking for rest and relaxation. Now, those who enjoy doodling with their colored pencils and paint have a newly released book to fill with splashy shades. It's called Splash of Color and includes hand-drawn illustrations by Liz Libré of celebrated Brooklyn stationer Linda & Harriett.
"It's kind of magical to see the loose black and white drawings come to life with just a few strokes of color," Liz tells Martha Stewart Living. "I love doing these alongside my kids. They get the same thing out of it as I do — they love the magical feeling of quickly seeing the drawing transform right before their eyes."
[LEARN MORE: 10 Undeniable Reasons You Should Try Adult Coloring Books]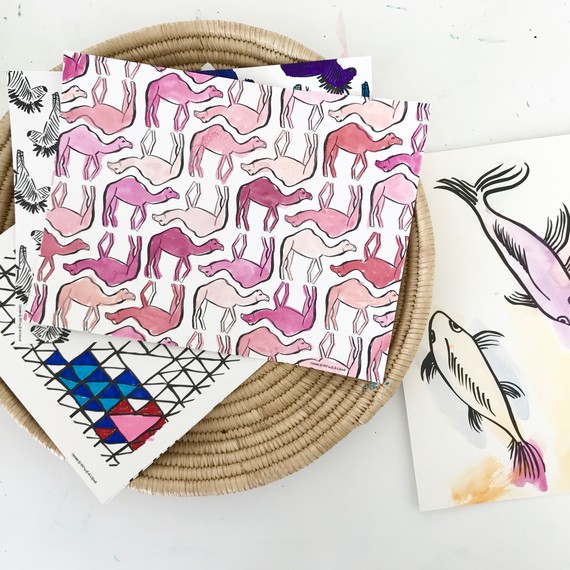 The bold ink outlines — that take the shape of florals, leafy plants, birds, and fish, to name a few — are printed on luxe watercolor paper excellent for paints, marker, pencil, or practically any coloring medium. Plus, the pages are supported by a sturdy cardboard backing — making it perfect for on-the-go creativity wherever it strikes. Or, dare we say, the perfect idea for Mother's Day?
Feeling artsy? Here's how to make homemade marble crayons: