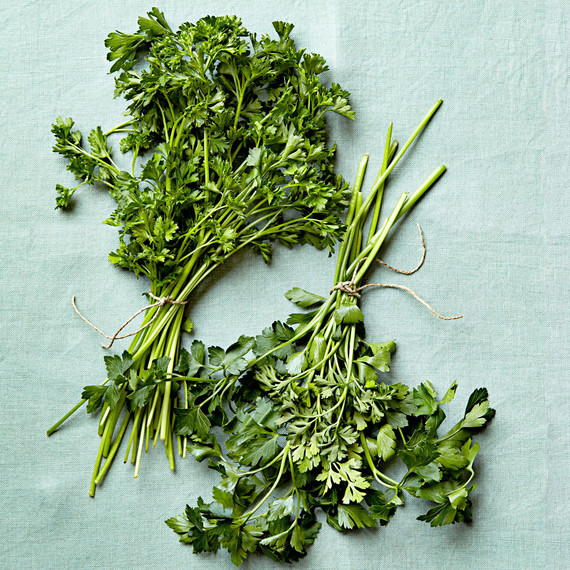 Parsley's not just for making your dish look pretty! Full of antioxidants and vitamins C and K, this grassy, mildly bitter herb adds flavor and crunch to salads, and can even be sauteed like spinach. Read on for recipes and ideas that will help you use every last stalk and even give it star billing in the center of your plate.
How to Prep Parsley
WASH IT
Submerge a bunch in a big bowl of cold water, swish it with your hands, let stand for a few minutes, and then lift it out. Any fine sand or dirt will fall to the bottom of the bowl. (Holding the parsley under running water won't get it all off.)
DRY IT
A salad spinner is ideal, because it whisks away all the water without bruising the leaves. If you don't have one, pat the herb gently with a clean kitchen towel.
STORE IT
Parsley keeps for at least a week when wrapped in a damp paper towel and stored in a sealable container. A single bad leaf can ruin the bunch, so if you see one that's turned yellow or brown, or is mushy and wet, tear it off.
3 Delectable Recipes Starring Parsley
Mix parsley into a Mediterranean grain salad, wilt it in olive oil with fragrant garlic and ginger, or blend it into a refreshing green yogurt smoothie for a healthy morning (or afternoon) sip.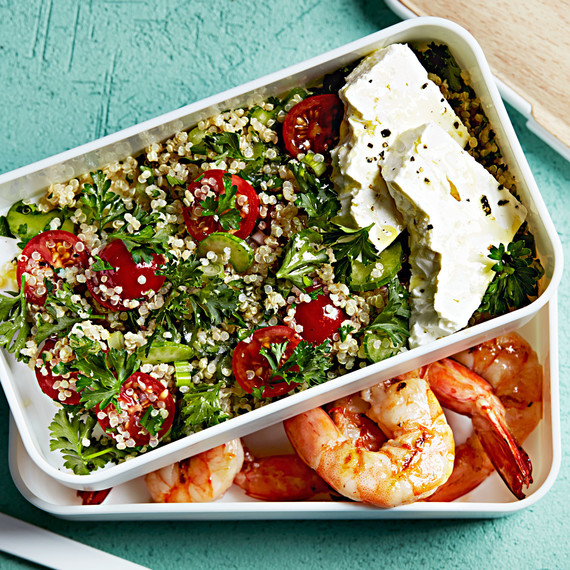 For Lunch: Whole-Grain Salad
You can use quinoa, farro, or barley in this riff on tabbouleh. Scallions and celery up the green factor, and the salad is finished with cherry tomatoes and a lemon-olive oil dressing. Pack it for lunch solo or bulk it up with some feta and grilled shrimp.
Get the Parsley-Whole Grain Salad Recipe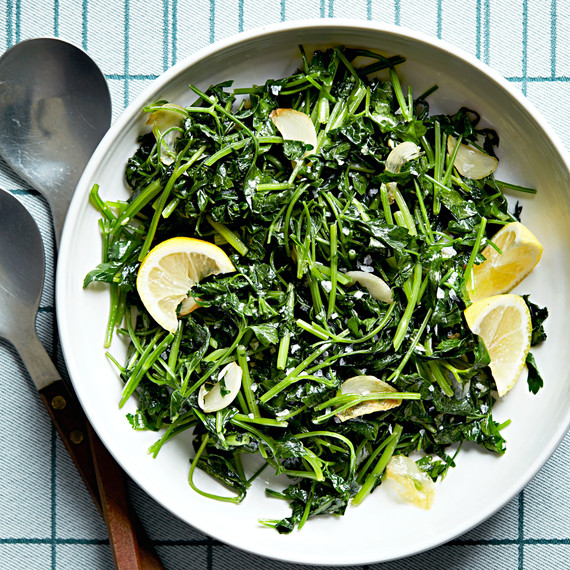 For Dinner: Sauteed Sprigs
Garlic, fresh ginger, and a quick turn in a hot skillet are all you need to transform parsley into a tasty side dish. Add a squeeze of lemon before serving with fish or your favorite protein.
Get the Sauteed Parsley Recipe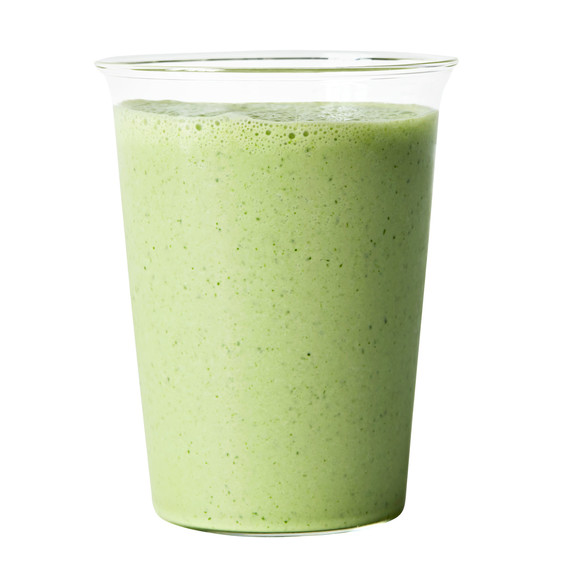 Anytime: Savory Parsley Smoothie
Who says smoothies can't be savory??! One slurp of this green number made with parsley, cucumber, yogurt, and garlic, and you'll never look back.
Get the Savory Parsley Smoothie
4 More Ways to Use Up Parsley!
1. Finely chop stems and add them to potato salad for extra crunch.
2. Use a handful of whole leaves instead of lettuce in a sandwich.
3. Improve store-bought broth by simmering it with a few fresh sprigs for 20 minutes.
4. To freshen up your breath, chew on a sprig the next time you're chopping a bunch for a dish.