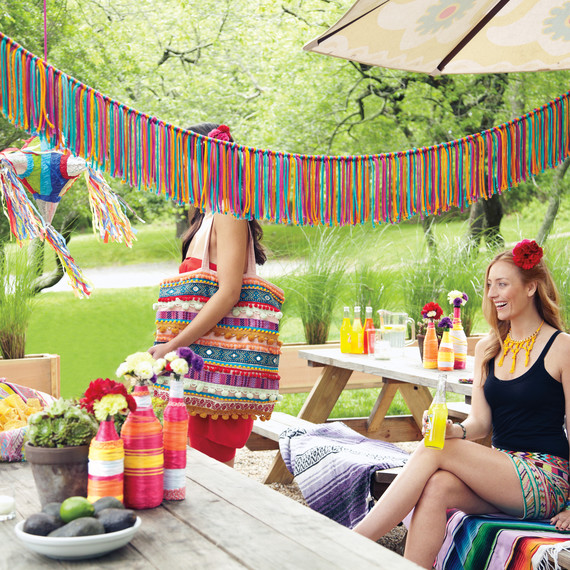 Cinco de Mayo is this Friday, which means it's time to start thinking about the party you're going to host! There's guacamole to be made, margaritas to sip, and, of course, lots of fun decorations to create!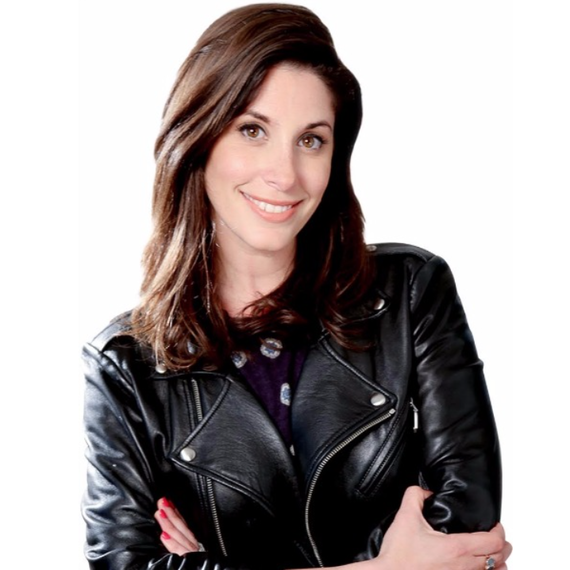 Here to help inspire us is Erica Domesek of P.S. — I Made This. As the mastermind behind countless DIYs and a friend of Martha Stewart Living (she was a guest on "The Martha Stewart Show" back in the day) Erica has inspired people all over the world with her crafty, one-of-a-kind ideas. And if you're hosting a Cinco de Mayo fiesta this weekend, she has a few ideas that are, as she says, "to DIY for." Join us at @marthastewart on Friday at 11:30 am EST for an Instagram Live with Erica, where she'll be demonstrating some of her brilliant (and brilliantly easy) ideas for a colorful Cinco de Mayo bash.
One of her ideas? Create a colorful garland using strands of knotted rope to display above the table! All you need is a length of rope (or a few in multiple colors), measuring tape, and fabric scissors. Follow these easy steps below to make your very own.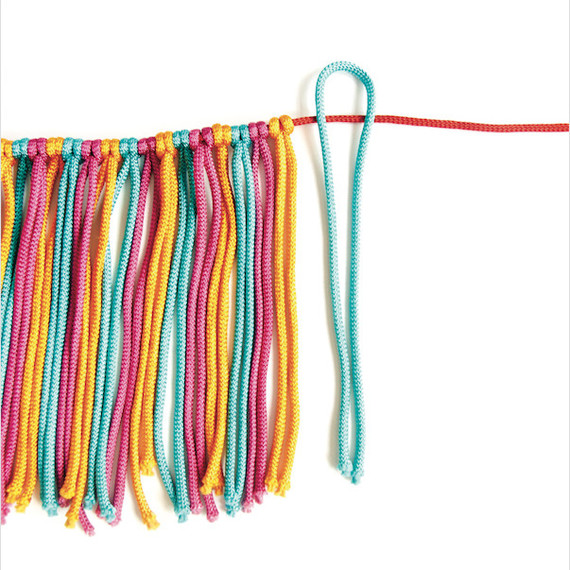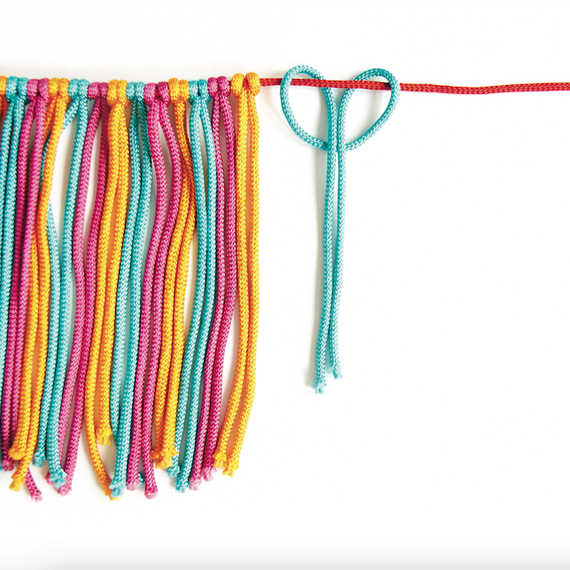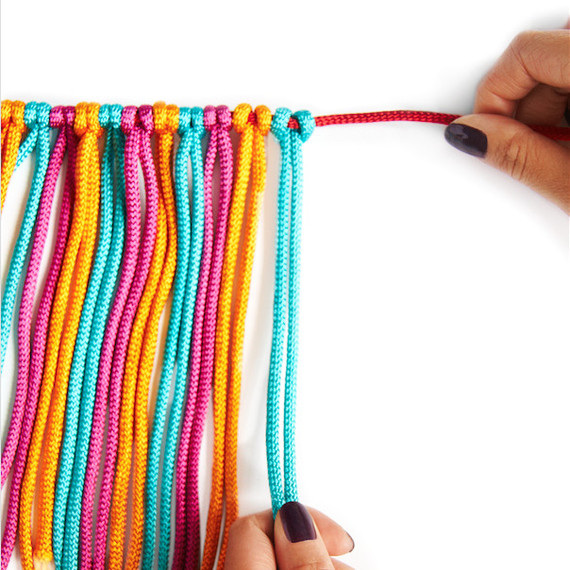 Step 3
Pull it!
It's really that easy! But that's not all! Tune in Friday to learn more. And in the meantime, here is a set of colorful decorations you can make in time for this weekend: