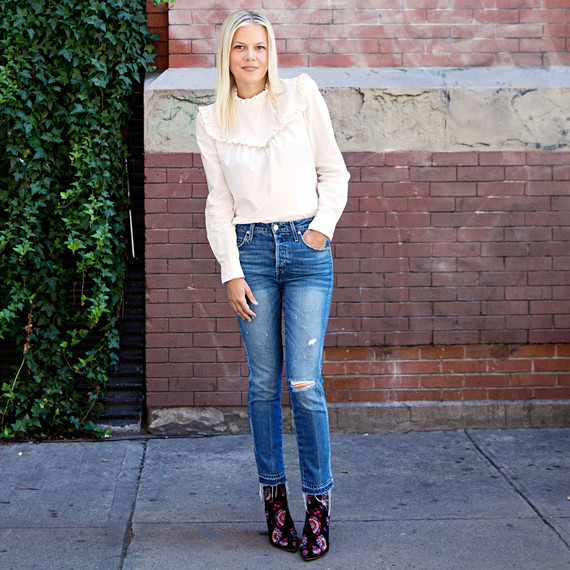 First and foremost, Jessie Randall likes to be comfortable. You won't find her squeezing into anything restricting, or tottering around in anything impractical. Like her namesake shoe-and-accessories company, Loeffler Randall (Loeffler is her middle name), the mother of three keeps her style understated and easy; most days you'll find her barefaced, in jeans and a statement shoe or coat. "I never want to be too dressy," she says. For inspiration, she looks high, low, and outside of the box -- this fall, she's taking a memoir-writing class to spark new ideas: "Being creative in unexpected ways helps me do my job better." That means making pieces that are chic, timeless, and a bit daring. "Shoes have the power to change your mood, make your outfit, and make you happy," she says. "I really believe that."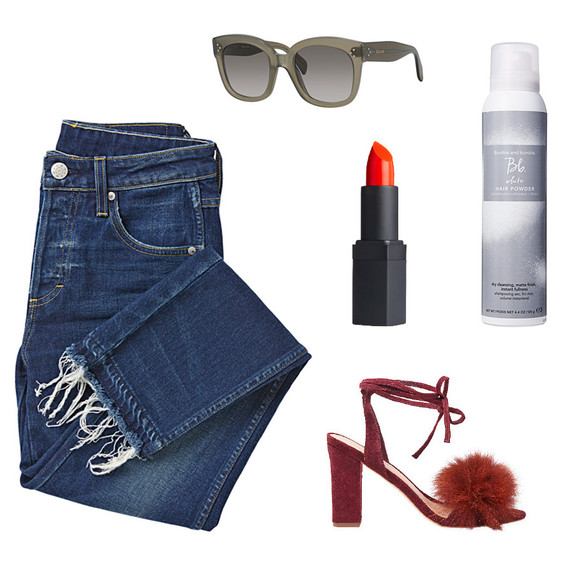 Randall's Personal Style
"Amo Denim jeans are like finding the perfect vintage pair without having to hunt for them. [They] fit really great, and I love their different color washes." $257, shopbop.com.
"I never leave for a trip without packing my Céline sunglasses." $375, solsticesunglasses.com.
"For special occasions or when I want a pop of color, I wear Nars Heat Wave lipstick." $28, narscosmetics.com.
"I have very fine hair, which breaks a lot because I dye it. To protect it and cover roots, I spray with Bumble and Bumble White hair powder some days instead of washing it." $36 for 4 oz., bumbleandbumble.com.
"I'd mix these fur Nicolette shoes with something casual like jeans, since they are so wow!" $450, loefflerrandall.com.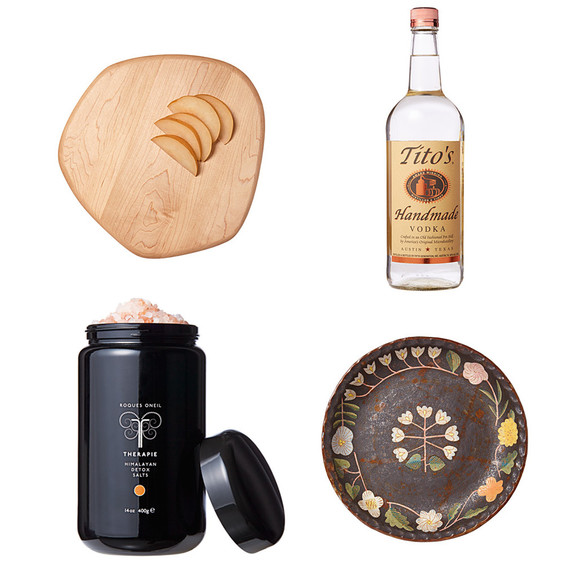 Home Essentials
"I'll admit I'm not the best cook, but we often have guests on weekends, so I set out fruit on this maple pebble cutting board by Fort Makers." From $50, coteacoast.com.
"My signature drink is a gimlet, made with Tito's Handmade vodka." $25, titosvodka.com.
"I discovered Makoto Kagoshima's one-of-a-kind pottery on Instagram. His work makes me smile whenever I look at it." From $96, chariotsonfire.com.
"Taking a bath at the end of the day really helps me relax and stay in the moment. Roques Oneil's Therapie Himalayan Detox bath salts are lifechanging!" $66 for 400g, beautyhabit.com.
"Our vintage Jeep Woody Wagoneer is on its last legs: It doesn't start in the rain, and we're always afraid to use the air conditioning. But we all love it. It's my favorite car to drive."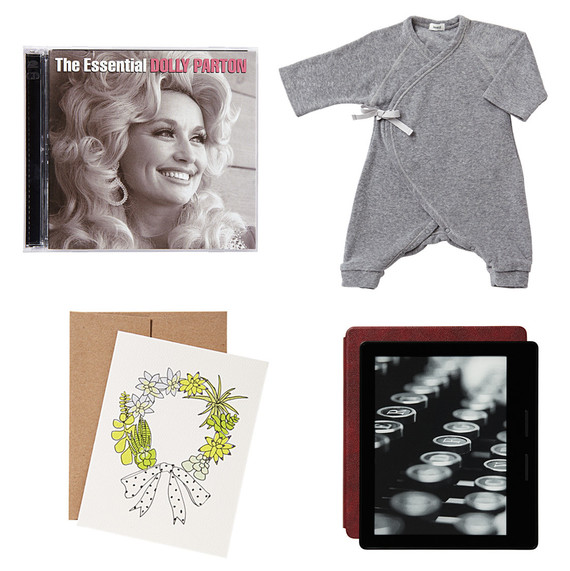 On Her Radar
"I've loved Dolly Parton my whole life. 'Islands in the Stream' is my go-to karaoke song." $14, bn.com.
"Makie makes the chicest terry-cloth onesie. It's my favorite baby-shower gift." $35, makieclothier.com.
"I read the New Yorker every week on my Kindle." $290, amazon.com.
"I like to send proper thank-you notes and love Hartland Brooklyn cards, with their bright watercolors and cheeky humor." $4 each, hartlandbrooklyn.com.
Randall's Holiday Tips!
Get a Head Start
"I try to get everything done as soon as possible. I take our holiday-card photo in the summer and hold fast to my rule of sending them out by December 1."
Give From the Heart
"Every year, I try to make at least one handmade gift for each of my children, such as a little stuffed animal."
Dress Up the Details
"I tend to stay pretty casual at events. My solution is to bring a great pair of heels with me to make my office outfit more festive, and to put on bright-red lipstick."
Honor Traditions
"I always make sugar cookies with my children for Christmas. We use the same recipe that my mother and grandmother used."
Rest and Recharge
"Our holiday ritual is to head to the beach and get away from it all. It's the best way to stay calm during the busy season. Our favorite spot is Round Hill Hotel, in Jamaica."