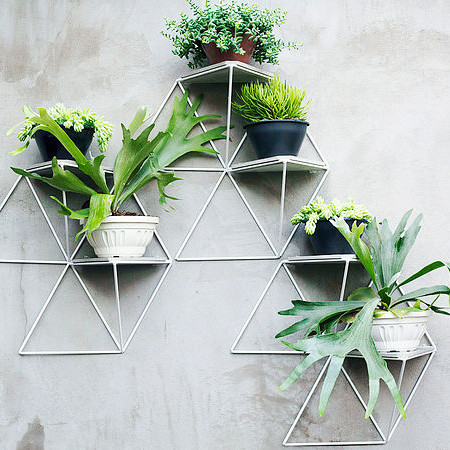 Love the look of vertical gardens but not sure how to create one? These modular plant shelves are making it easy for gardeners to bring stylish greenery to their walls. The hardest part will be deciding how to arrange your favorite plants!
The "Garden Modules" were designed by architect sisters Luisa and Lilian Parrado, and the product recently took home bronze at the 2017 European Product Design Awards. Each piece is made from steel tubes held together with polypropylene string. The 3-D design is fitted with two triangular concrete shelves where you can display your favorite houseplants.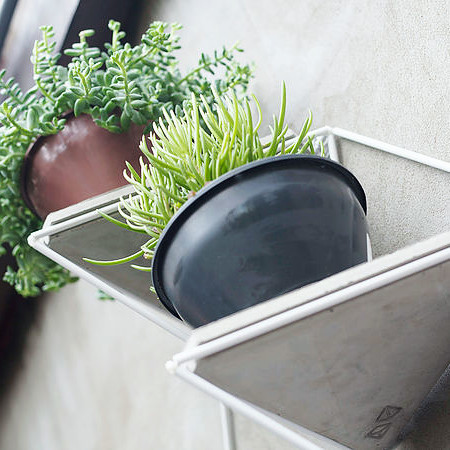 The cool thing about these modules is that you can have one on its own or arrange several together for a one-of-a-kind plant wall. The modules come in white or black, and you can purchase them on the Parrado sisters' website.
Depending on where you mount the shelves, you could use them to host a variety of wonderful plants. Succulents or a mother fern would be happy in a spot with indirect light, while pots of lavender and bee balm would thrive in full sunlight.
[CHECK OUT: Grow Gorgeous Houseplants in Any Kind of Light]
Not sure what kind of light you have? Use Martha's digital camera trick to measure sun exposure. This will help you pick the right plant for your new living wall.
WATCH: How to Grow Indoor Plants