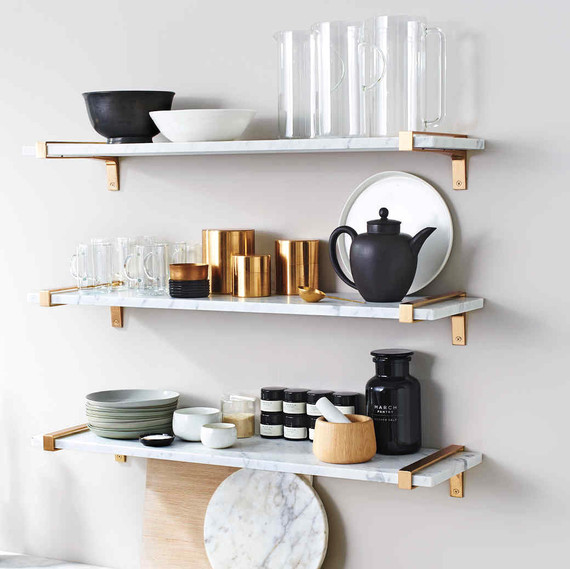 It's time to think outside the box -- or should we say the closet? -- when it comes to storage and organization. Pinterest recently released a report featuring home-related pins that users just can't get enough of, and many of the hot topics revolved around unique storage ideas. 
It got us thinking about some of our favorite unconventional housekeeping solutions. Here are five that we think will be popular this year!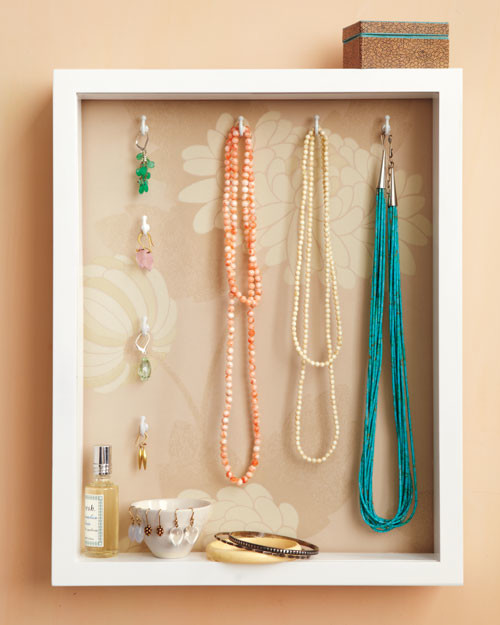 1. Accessories as Decor
It's time to stop hiding away your pretty accessories. Jewelry, scarves and hats can complement your decor, so show them off with pride. Do-it-yourself shadow boxes turn baubles into framed artwork, and you can display other pieces on your walls or in your entryway using cute hooks.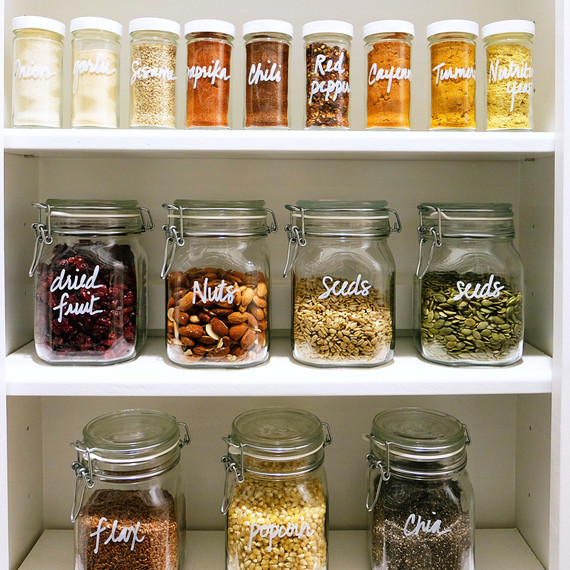 2. Glass Pantries 
More people are saying "adios" to cluttered pantries crammed with boxes and embracing chic, uniform jars for food storage instead. We love the idea of using glass containers for pantry organization, and there are lots of creative ways to label your collection -- glass etching, printed labels, free-hand, and more.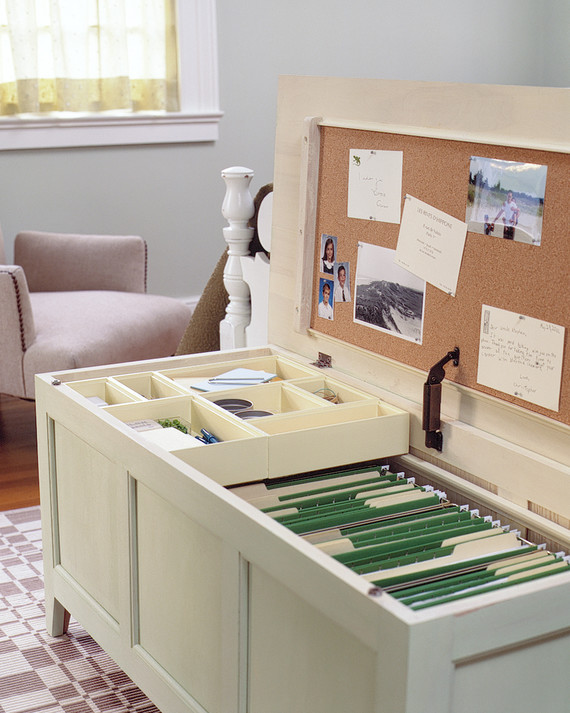 3. Storage in Plain Sight
Multi-functional furniture is simply the best. Chests, trunks and hollow ottomans can all double as extra storage space for your seasonal decor, extra blankets, throw pillows and more. This also works with baskets and boxes, which you can tuck away on high shelves.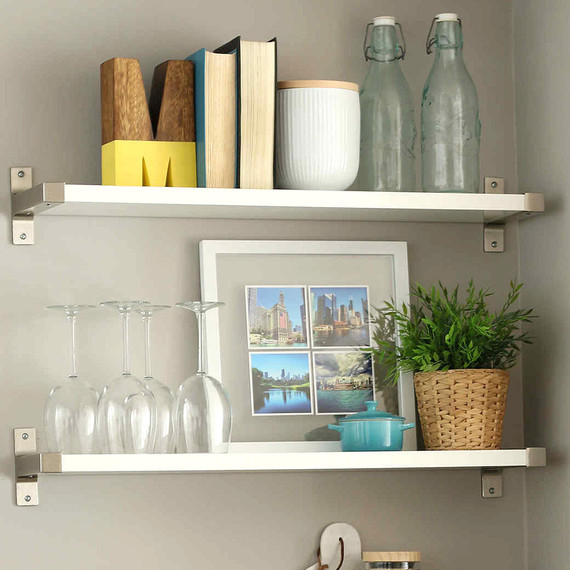 4. Decluttered Counters
Do you ever feel like you have so many appliances and decorations on your kitchen counter that there's not enough room to actually cook? Solve this common problem by thinking up! 
By installing shelves above your counters, you can keep essentials within reach while freeing up valuable counter space. You can even create a "vertical bar cart" or "vertical coffee station" with a few strategically-placed shelves.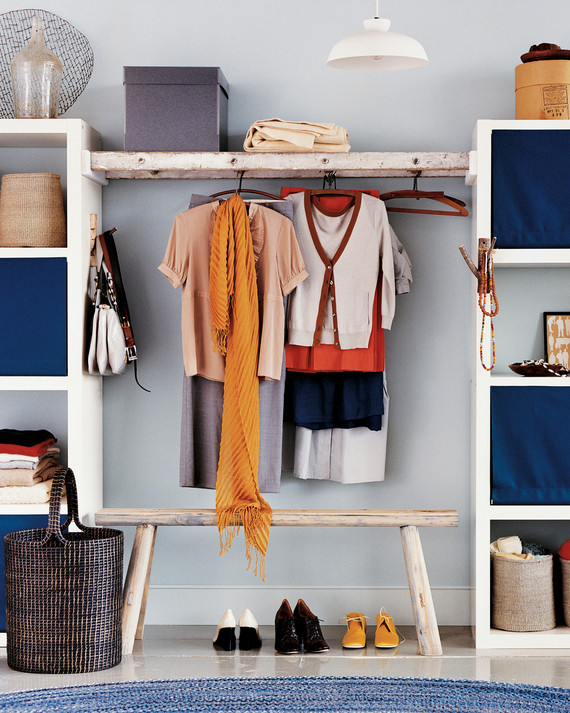 5. "Walk-By" Closet
If your house or apartment has tiny closets, you might have trouble tucking away all of your belongings, so why not just keep the pretty ones out in the open? With a walk-by closet, you can display your favorite shoes, bags, and outfits, all while making them easily accessible and freeing up precious closet space. 
[TRY IT: How to create a walk-by closet]
WATCH: Follow our step-by-step guide to making a shadow box jewelry organizer