Martha's sharing her favorite grilled dishes from the Arabian Gulf on "Cooking School" this week. We're talking juicy flame-kissed chicken, succulent lamb chops, and moist, flaky fish, all ready in a flash. Next-level ingredients like banana leaves, date molasses, and saffron make each dish impressive enough for company. And if it's not quite grilling weather yet where you live, don't worry, Martha's got you covered -- all four recipes can be made on a grill pan on the stove. Get a sneak peek below, and be sure to tune in this weekend to watch Martha demonstrate how to grill like a pro.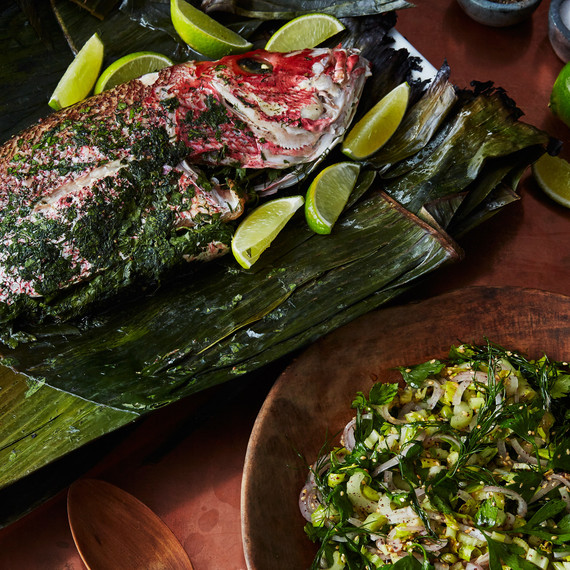 1. Arabian Gulf-Style Fish in Banana Leaves
Cooking delicate fish, like red snapper, in banana leaves not only prevents it from sticking to the grill and keeps the fish moist, but also imparts a mellow, smoky flavor.
Get the Arabian Gulf-Style Fish in Banana Leaves Recipe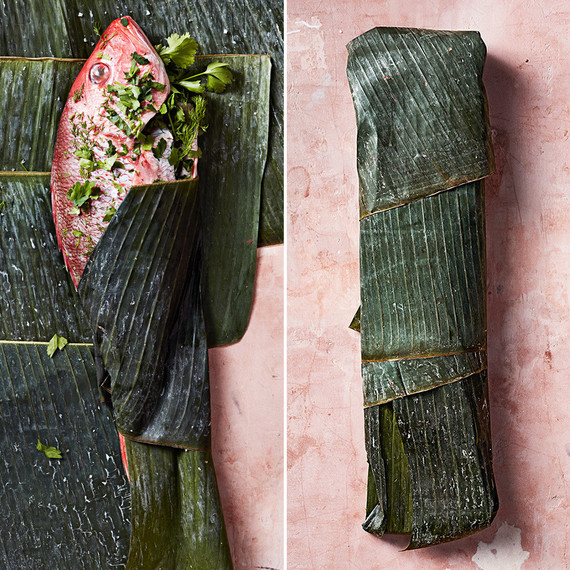 Overlap several banana leaves by about three inches to ensure the fish is completely covered. For a tidy bundle, fold in the top and bottom of the leaves (at the head and tail ends of the fish) before the final fold.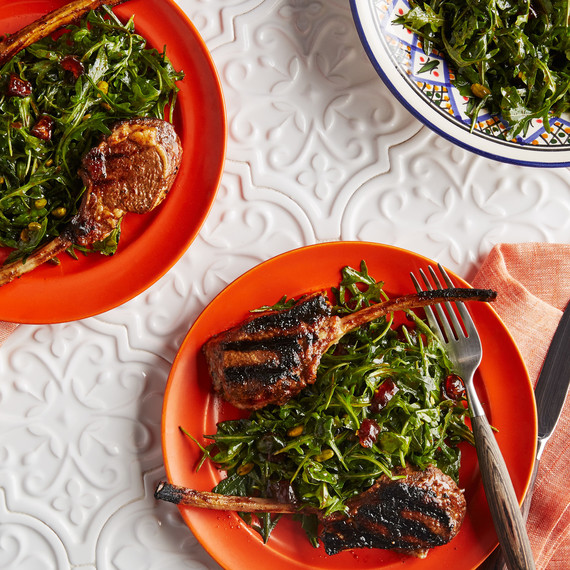 2. Date-Glazed Lamb Chops
A toasted Arabic spice blend and date molasses marinade make Martha's lamb rib chops extra flavorful. And to continue the date theme, she whips up an arugula-pistachio salad with a delicious date vinaigrette to serve on the side.
Get the Date-Glazed Lamb Chops Recipe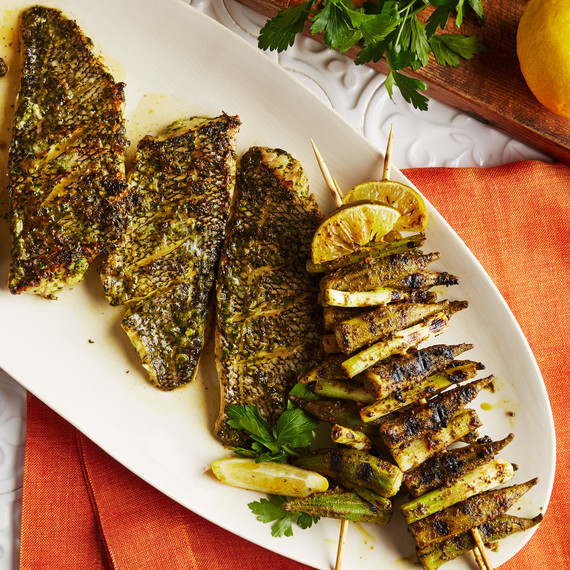 3. Sea Bass Fillets with Okra Kebabs
Getting dinner on the table is a cinch when you use the grill to cook both your main and your side dish. Here, Martha pairs smoky flame-kissed sea bass with charred okra and scallion kebabs.
Get the Grilled Sea Bass Fillets with Okra Kebabs Recipe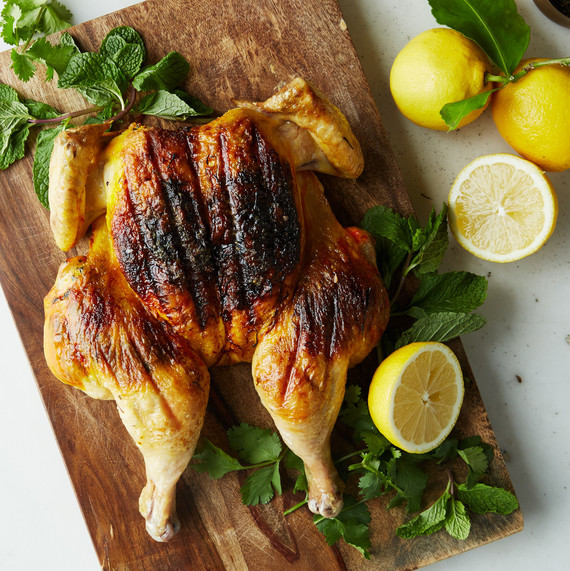 4. Spatchcocked Saffron Chicken
A simple saffron-herb rub takes grilled whole chicken to new heights. Spatchcocking is a technique that calls for splitting the bird down the back, then opening and flattening the two sides like a book -- it makes for a speedy supper.
Get the Spatchcocked Saffron Chicken Recipe