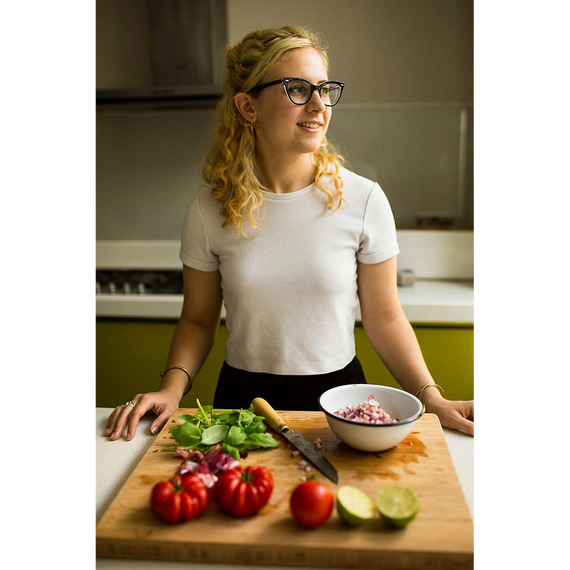 In some ways, Izy Hossack is like any other 20-year old. She likes biking, sipping lattes, and wearing her hair up in a messy bun. But unlike many students her age, on top of juggling exams and homework, Hossack has written two cookbooks. 
It all started in the summer of 2011, when the British home baker was looking for something fun to do. Knee-deep in math, chemistry, and biology classes, Hossack says launching her food blog, Top with Cinnamon, was just a creative outlet at first. "I grew up in a family that loves to cook. I remember making crispy rice treats when I was 10," says the teen, who's since worked with Jamie Oliver, Vogue UK, and BuzzFeed. But it was her Italian-American mother who taught Hossack how to bake. "We used to have pancakes all the time. My dad was never a fan of us having sweet foods as a main dish. But sweet breakfast foods are my favorite -- pancakes, waffles, french toast ... cinnamon rolls."
(WAKE UP: With 14 of Our Favorite Sticky Bun and Sweet Roll Recipes.) 
Two years later, Hossack had a massive blog following (and over 200K on Instagram!). She decided to focus her science studies and pursue Food Science and Nutrition at the University of Leeds in England. Then, in 2014, Hossack's first cookbook, named after the blog, was published. It features 60 simple sweet and savory recipes to make food that's both beautiful and delicious. Her second book, The Savvy Cook, comes out here next month and highlights easy, wallet-friendly dishes.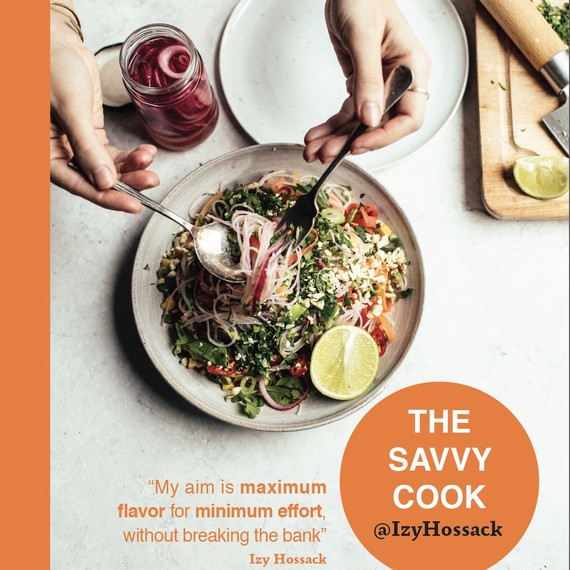 Since she started university, Hossack says she's found inspiration in cooking in smaller spaces with smaller budgets. "[At school], I often cook for just me or a few friends so I began experimenting with small-batch cooking," she says. Many recipes in The Savvy Cook make just enough for a few servings. Hossack also develops all her own recipes, styles, and takes all her own photography!
(TRANSFORM: Your Leftovers With These Tips for Turning Them into Something Delicious)
And when she's not jotting down dish ideas in her phone, cooking, and photographing on weekends, or attending lectures and taking stacks of notes, Hossack says you can probably find her indulging in a college classic: vegging out with some Netflix.