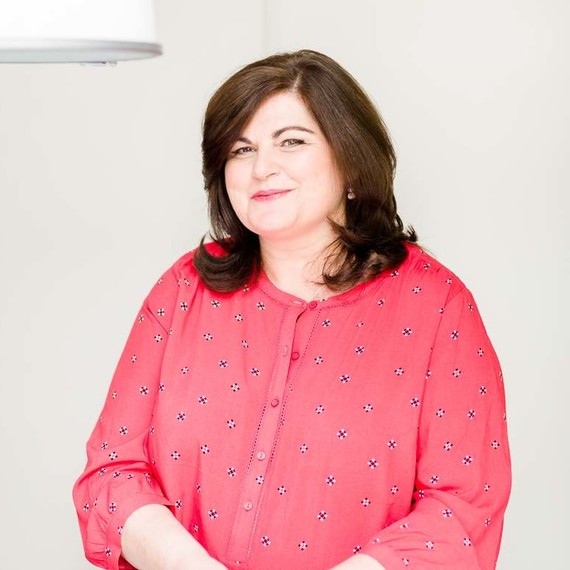 Diana Henry went fishing in the Arctic Circle earlier this year as research for her cooking column in the British newspaper The Independent. The trip is a prime example of her original and provocative approach to food. Her recipes and her words are seductive, and she is a star in her native Great Britain, but Americans didn't take much notice of her until she won the James Beard Book Award last year -- and that was for her ninth book. She has already published her tenth, "Simple," with blurbs by the rock-star chefs Yotam Ottolengi and Nigella Lawson. Her next, a book of menus called "How to Eat a Peach," comes out next year and her fifth book "Plenty," which like Simple, contains elemental recipes is being reissued in June. We met up with her during one of her visits to NYC.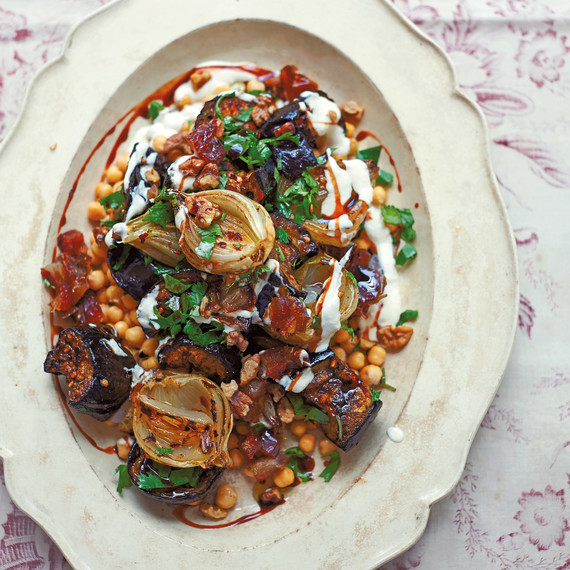 With your writing, are you aiming to keep readers cooking, to get them to start cooking, to nourish them, to avoid a weeknight rut?
All those things: I want to inspire people and show them that they can travel with food, go anywhere with food. That's the lyrical side of things. And on a very basic level, I just want people to cook. I want everybody to do that, every day, even when it's very simple. I think they are missing out on the pleasures of dealing with ingredients even before they eat. I want to help people think: Yeah, I can do that -- even if it's midweek, even if they don't think they are cooks.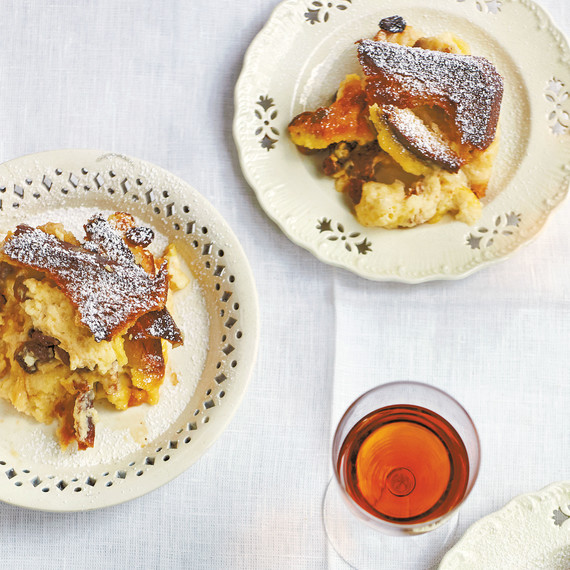 What inspires you? 
I interviewed [the novelist] Maeve Binchy once, and she said people will ask her where she gets her ideas. And she said to me, "Wouldn't you be really stupid if you sat in an airport and eavesdropped and couldn't find the stories? They're all around you." I think that about dishes. I just went on my fourth  trip to Iceland. I'd be writing in my notebook after breakfast, and my partner would ask, "What you are writing about?" and I'd say "Just dishes," and he'd say, "But you've only just had breakfast."
For me, ideas don't come out in a flood, but they come out steadily. I'm always curious, and I love menus--I even read menus at home. You know Menupages? Late at night I'll think: What are they doing in Portland at the moment? Or: What are they cooking now l at Union Square Cafe? So I go online and look at menus and think: Ah, that's a new thing.

What bores you in food?
I've cooked Middle Eastern a lot because I sort of discovered that when I moved to London. Oh, it sounds so jaded, but I am cooking less Middle Eastern. It's so pervasive now. For years cumin was my favorite spice, but recently I ate something and thought, it's so earthy, so sweaty, and I've had enough of it for a while. Pomegranate seeds have become bling, it's a tragedy.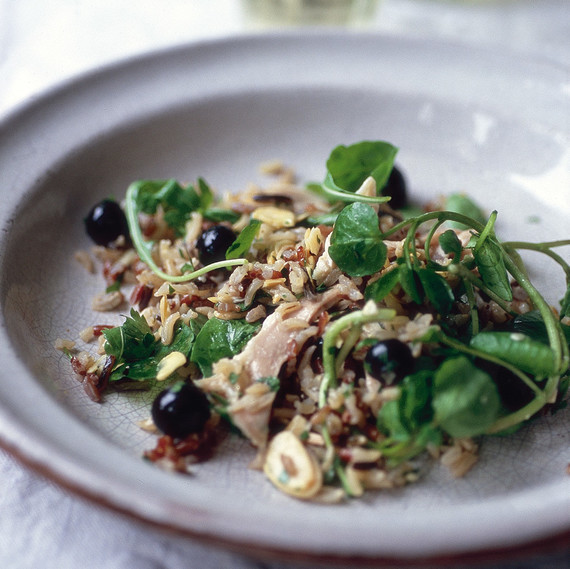 What's your criterion for doing a new cookbook?
It has to pass the flick test. I've got 4,000 cookbooks. I stand in the bookstore and flick through, and if I think there's enough that I want to do, I'm having it. That's what I want from my books; it has to do with the title of the recipes as well as the pictures, and even in books that are basically recipe-driven, I want to have essays. Some of my readers will ignore them, but a lot will read and like them. 
It sounds kind of pretentious, but every new book is like holding a big live salmon: It's struggling, and you have to wrestle it into shape. You have these glimpses about what it's going to be, but it's very hard to pin down. There is no point in writing another book the same as one you have done. And there's no point in writing another book that other people are doing. It's just a waste of trees. Every book I see as unique but also part of a body of work.
How is the delicious look of your books achieved?
The crockery and the cutlery are from my house because I want the settings to look like they're part of a real home, and I won't be able to get that sense with hired props. I never wanted stuff that seems unreachable or terribly fancy; I just want people to notice textures or a simple glass. I don't have a lifestyle. On my kitchen table there are bills, newspapers, empty packets of crackers, the children's games. It's a nice kitchen, with stainless surfaces, but it's usually a mess.