Is garlic the ultimate example of food as medicine? It was the ancient Greek physician Hippocrates who said "Let food be thy medicine and medicine be thy food." Modern science is now supporting and embracing the medicinal properties of food, and what better place for us to join in than with garlic, one of the most nutrient-rich vegetables.
Garlic is a root vegetable, an allium whose close relatives include the onion, shallot, leek, and chive. It contains a number of anti-inflammatory compounds, including allicin, which inhibit pro-inflammatory messengers. Along with antioxidants, it has been shown to limit the progression of atherosclerosis and to promote heart health. Chock full of vitamins and minerals which include potassium, iron, calcium and Vitamin C, garlic also can boost our immune system.
In the kitchen, garlic has so many uses; enjoy it raw in a dressing for salad, mince or smash it then sauté with greens, or use the whole bulb in a roasted chicken dish. When garlic is chopped, the release of sugars and oils can be sticky. If that bothers you, just use a garlic press.
Here are 5 recipes that are good for your health and oh so good for your tastebuds!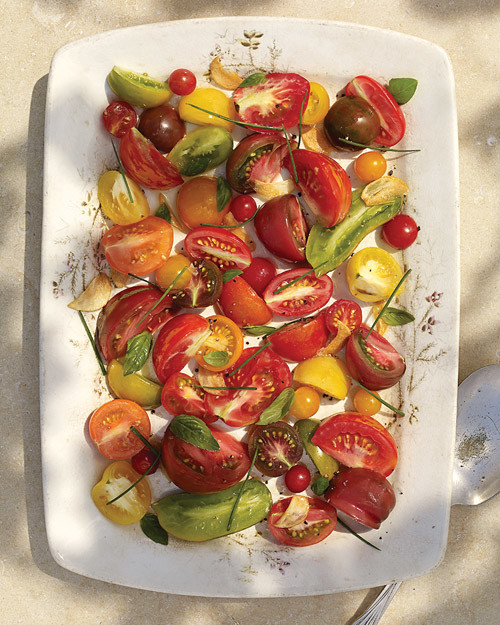 Heirloom Tomato Salad with Garlic Oil
Just right for your next cookout, this salad is as tasty as it is good for you: Tomatoes are full of heart healthy lycopenes and the garlic-infused olive oil dressing adds a natural warmth and richness which enhances the flavor of the tomatoes. The final touch: sprinkle with chopped chives and basil to add color and more natural flavor to this dish.
Get the Heirloom Tomato Salad with Garlic Oil Recipe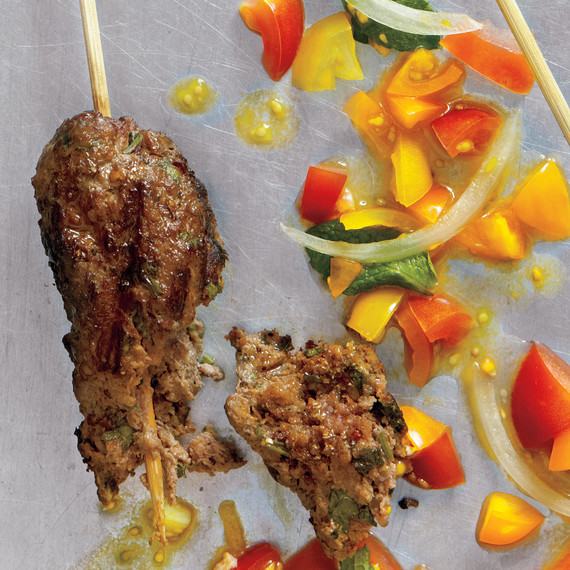 Garlic-Chipotle Beef Kebabs
Fire up the grill and get ready for some major flavor! Chipotle chiles and fresh cilantro give these kebabs a Latin-flavor and make them as colorful as there are delicious. Serve them with hummus as is done in Middle Eastern cuisines, it tames the spice.
Get the Garlic Chipotle Beef Kabobs Recipe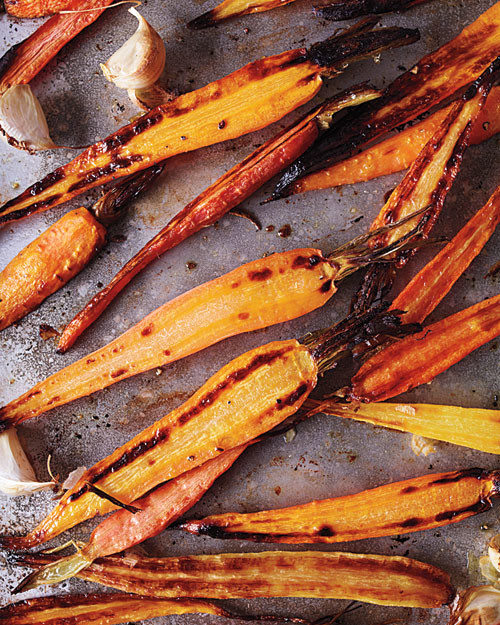 Roasted Carrots with Garlic
This dish is the perfect one and done -- and it's full of both flavor and fiber.  The carrots and garlic roast side-by-side on a baking sheet, so you can concentrate on preparing the rest of dinner. And carrots contain an anti-oxidant known as beta-carotene which helps maintain healthy skin and also plays a vital role in eye health.
Get the Roasted Carrots with Garlic Recipe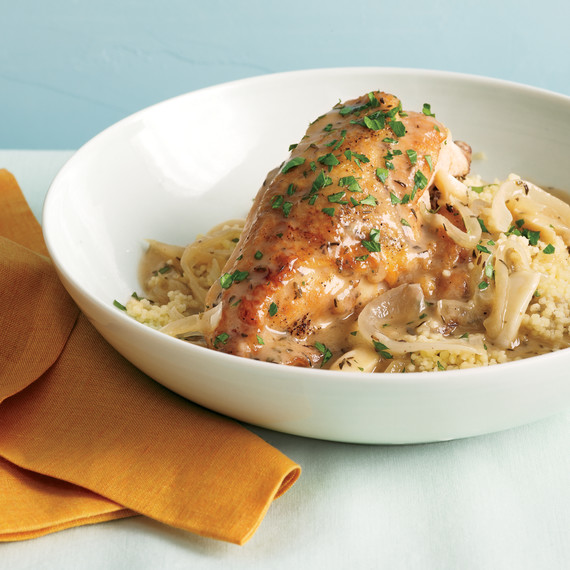 Slow Cooker Garlic Chicken with Couscous
Get out your slow cooker, this easy-going, satisfying recipe is one you'll want to keep on repeat. It's simply flavored with white wine, thyme, and plenty of garlic. Couscous is a wonderful alternative to plain rice or a pilaf.
Get the Slow Cooker Garlic Chicken with Couscous Recipe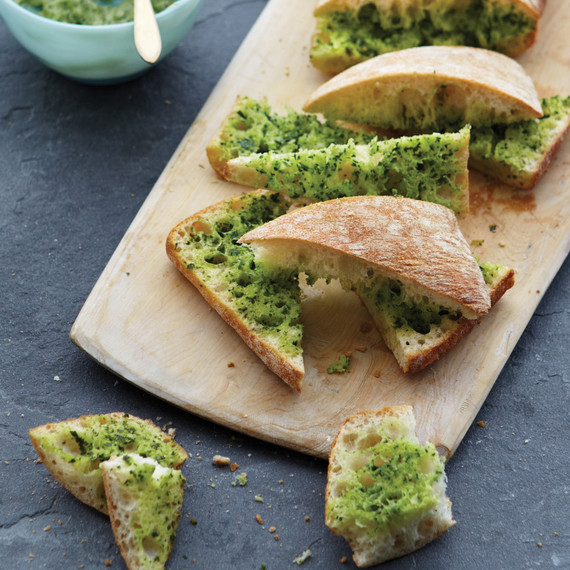 Easy Herbed Garlic Bread
Garlic bread is a favorite that pairs perfectly with pasta dishes, stews, and soups. Take your garlic bread up a notch with this simple recipe: add chopped parsley to the garlic butter to give it a vibrant green color. The garlic-parsley butter is also delicious on steamed vegetables or baked potatoes.
Get the Easy Herbed Garlic Bread Recipe