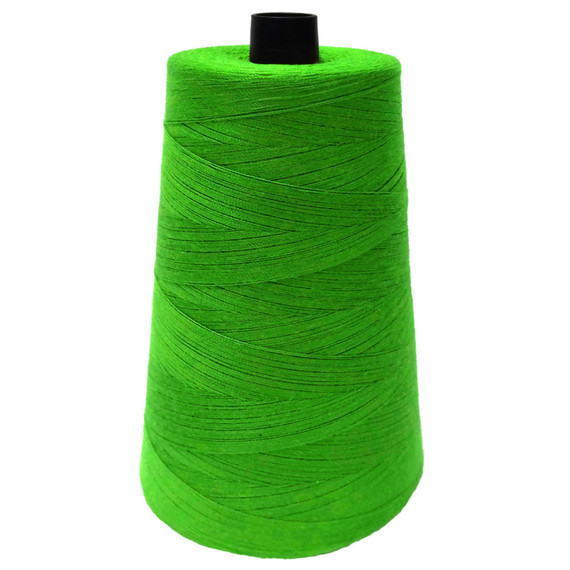 As Earth Day approaches, it comes as a reminder that we all can try a little harder to make "greener" lifestyle enhancements. This eco-friendly lifestyle change can be carried out through our homes, hobbies, meals, and overall daily routines. Consequently, new eco-friendly technologies arrive making the "go green" lifestyle easier to adapt into everyday living. Everything from recycling unexpected items to switching to eco-friendly paints are all sustainable steps in the process of preserving the planet. 
Now, possibly one of your favorite hobbies, sewing has gotten a bit "greener" too thanks to a newly designed recycled polyester core-spun thread by the makers of American & Efird (A&E). The 125-year-old sewing enterprise centered in Mount Holly, N.C., has created a one-of-a-kind eco-friendly sewing thread. The latest environmental conscious fiber will efficiently complete your sewing tasks — not to mention, improve the planet one stitch at a time. The thread called Perma Core® using REPREVE® is said to be one of the highest quality threads with "industrial strength" capabilities. Just think about the sewing projects you could complete!
[Here's What to Do with Leftover Craft Supplies]
A&E spoke of their new invention, saying, "Nothing can be more important than the future of our planet, and it's with that in mind, that A&E has engineered a new sewing thread providing a highly sought-after, eco-friendly, performance sewing thread option for environmentally-conscious customers." Jay Hertwig, vice president of global brand sales, marketing, and product development for Unifi had this to say, "Consumers are looking for products and brands that are environmentally responsible from start to finish. With Perma Core using Repreve, brands can be confident that their products are sewn with eco-friendly thread."
Happy Earth Day, indeed!
Feeling inspired? Watch how to stitch a keepsake road trip map: