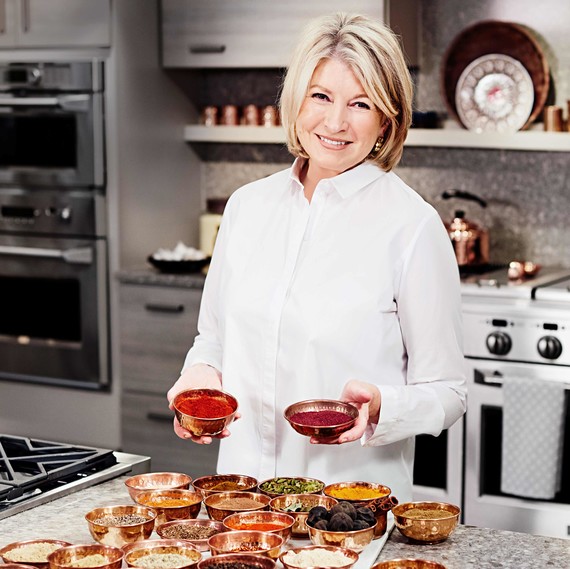 You'll never guess where Martha's taking us on season 5 of "Cooking School"…the Arabian Gulf! She fell in love with that part of the world on her first trip to Dubai a few years ago and has since traveled to Qatar, Abu Dhabi, and more, tasting and learning about the region's local dishes along the way. This season is all about her take on the traditional foods of the Gulf, so get ready for new ingredients and flavors mixed and matched every which way. While Martha can't promise to improve your Arabic (she had the assistance of Dubai-based chef and TV host Hanane Ouaddahou for that one!), she will be sharing more than 50 delectable Arabic-inspired recipes you're going to want in your kitchen repertoire.
For the premiere, Martha will be showing us how the Arabian Gulf does the most important meal of the day, with her riffs on four popular breakfast items: khameer, shakshouka, jebabs, and balaleet. Get an exclusive first look at the recipes below, and don't forget to tune in to the premiere this weekend!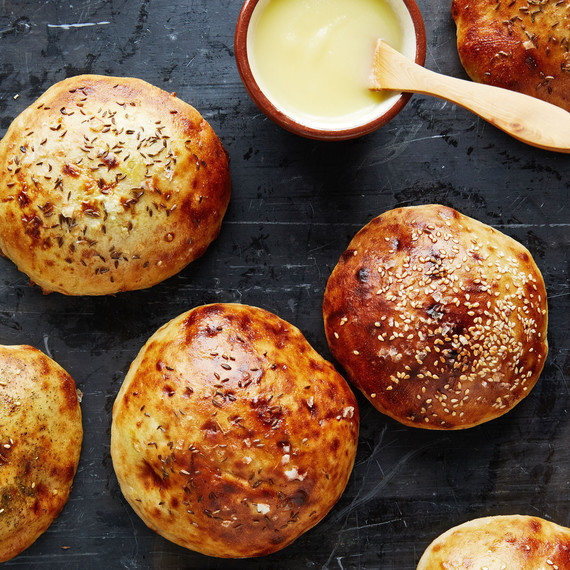 1. Khameer
A tasty breakfast bread is lightly sweetened with Medjool dates and garnished with some of Martha's favorite toppings, like za'atar and sesame and caraway seeds.
Get the Khameer Recipe
The Technique: Cast-iron Dutch oven + skillet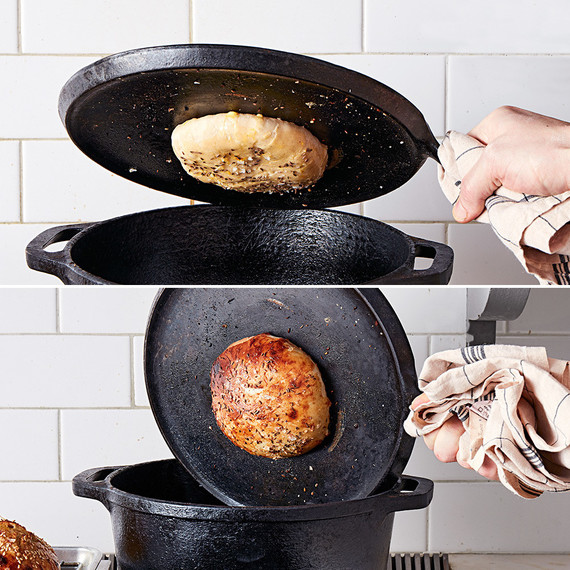 While this leavened bread is traditionally baked in a clay oven, Martha was able to mimic the process by using a cast-iron Dutch oven and skillet.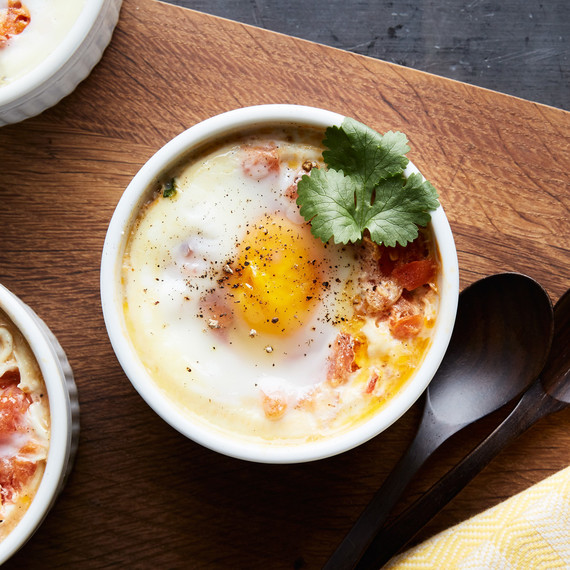 2. Shakshouka
Take baked eggs to the next level by perching them on a flavorful bed of fresh tomatoes, onions, garlic, and baby spinach. A pinch of red-pepper flakes gives the dish just the right amount of heat.
Get the Shakshouka Recipe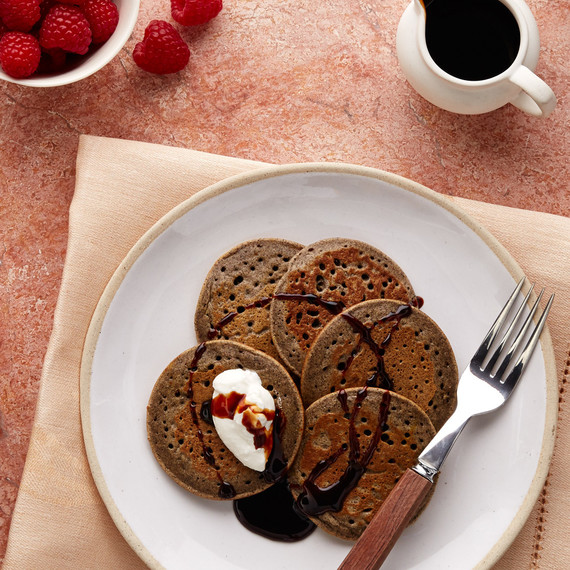 3. Buckwheat Jebabs
These mini spiced pancakes are an Emirati and Saudi breakfast favorite. Martha keeps the traditional cardamom and saffron but adds buckwheat flour, which lends the jebabs a wonderful earthy flavor. Finish with labneh, date syrup, and fresh raspberries.
Get the Buckwheat Jebabs Recipe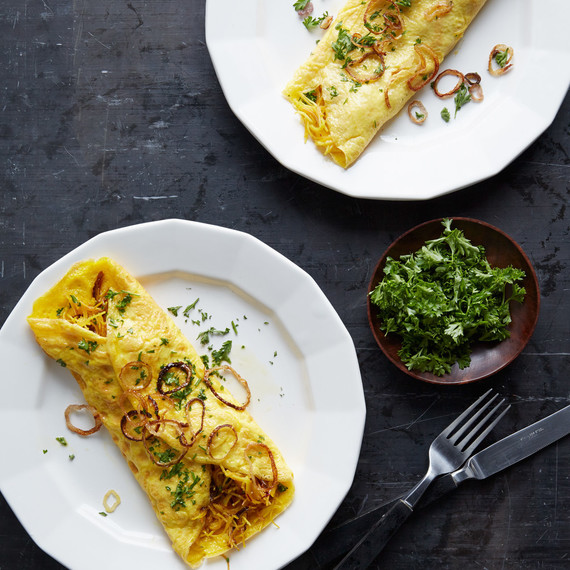 4. Balaleet
Martha transforms this Gulf breakfast staple that typically calls for topping sweet vermicelli with eggs into a sensational omelet. Cardamom- and saffron-spiced noodles are folded inside gently cooked eggs, then the whole thing is topped with crispy fried shallots and fresh parsley.
Get the Balaleet Recipe
"Martha Stewart's Cooking School" season 5 will air on PBS stations nationwide beginning Saturday, April 22nd (check local listings).