Indoor gardens can make any space cozier, whether it's your living room, office or kitchen. There's something about having greenery around that just breathes new life into a space -- which is why we're always looking for new ways to incorporate plants into our home decor!
There are plenty of indoor gardens that you can create, from herb gardens in your kitchen to hydroponic gardens made from recycled materials. Indoor plants placed in different pots can create an eclectic look, but if you want a more cohesive vibe, check out the modular planters from LeGrow. 
These mix-and-match planters were inspired by LEGO bricks, and you can arrange them in an infinite number of ways, even stacking them up to create cute plant towers. 
[WE LOVE: Build Anything You Want on the Wall With This "LEGO Tape"]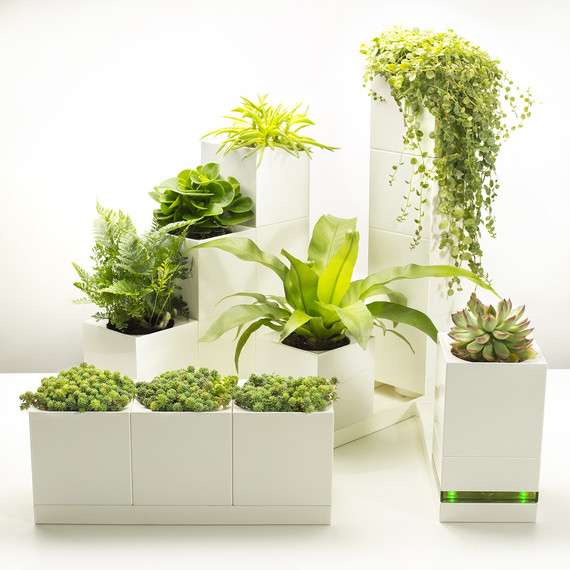 One of the cool things about the LeGrow planters is that there are several add-ons you can build into your modular garden. LeGrow also offers Grow Lamps, which can help your plants thrive during the winter, as well as a 360° Humidifier designed to keep plants moisturized. There's also a special "Charging Pot" that features USB ports where you can charge your phone -- perfect if your mini garden is set up on your desk. 
We can see the LeGrow planters making an amazing conversation piece in your living room or a homey touch to an office space. The product is currently being funded on Kickstarter, and you can still snatch up early bird prices on different sets of these modular planters. 
Regardless of what you plant in, make sure to pick species that will thrive indoors and that you'll enjoy looking at for years to come!
WATCH: How to Grow Indoor Plants
[LEARN MORE: Add Living Art to Your Walls With These Minimalist Framed Planters]