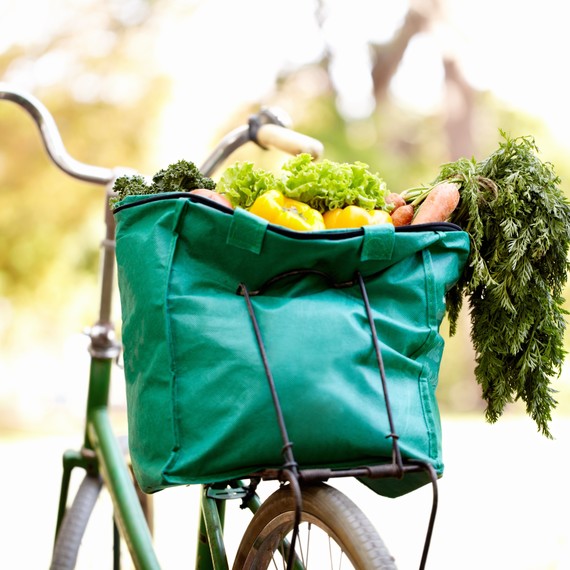 When it comes to going green, you might know all about recycling already (go you!). What if the solution wasn't about recycling more, but wasting less? 
One couple is determined to help spread this eco-friendlier way of life in their community. Naomi Glinn and Mathias Östlund are the founders of WasteLess, Stockholm's first and only package-free supermarket. 
They're raising money via a Kickstarter campaign, launched earlier this month, and are planning a store with over 400 kinds of organic, quality, and locally sourced foods and goods, all sold 100% package-free. 
How would it work? Everything -- from grains, nuts, and other dry goods to produce ... even home and body care products -- is sold loose weight. Shoppers bring in their own containers (the store will provide them in case you forget!) and shop bulk, purchasing as little or as much as needed, further eliminating food waste. 
(READ: This German food waste market lets you pay what you want for groceries)
Driven by their passion for zero waste living, the British-Swedish duo were inspired to start a store similar to ones elsewhere in Europe, in the Swedish capital, Stockholm, where they now live. In fact, when she first moved to Sweden three years ago, Glinn admits that despite its eco-reputation, she found the country wasn't as green as she had expected. "I think in Nordic countries especially, because of the climate, it's a bit harder to get fresh food, and buying packaged foods is more of the norm compared to other parts of Europe," says the Brit. 
(LEARN: Why buying bulk is a cheaper, healthier, and greener way to food shop)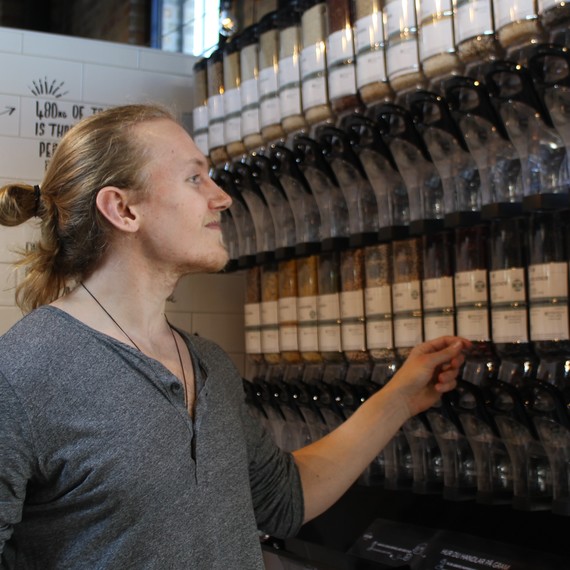 "It's a way of thinking," says Östlund, a Swede, on living an eco-friendlier life. "For instance, instead of recycling your plastic bags, go greener by refusing them to begin with! It's easy to pick one up when shopping, but thinking ahead and bringing your own can have a huge impact." 
One day, the duo hope zero waste markets like WasteLess will be in the mainstream. Not only do these stores help save the environment, Östlund notes, but by buying just the food minus its packaging, shoppers also save money. From reusable totes to opting for homemade coffee and saving a paper cup, Glinn says being greener doesn't have to be hard. "Every small thing adds up!"