"Martha Stewart's Cooking School" is back for a fifth season on PBS starting April 22nd, and this time, Martha's transporting us to the Arabian Gulf. She combines her roles as globetrotter and teacher, and after extensive research, gives us her take on the traditional foods of the region. In 13 episodes, she makes more than 50 delectable dishes, each one revealing fresh flavor combinations and inventive techniques -- the two recipes below are no exception. The fava bean dip is just the thing to celebrate spring and is an excellent party food, especially when paired with the date flatbreads. Watch Martha demonstrate each recipe on Facebook Live today, and mark your calendar for the "Cooking School" season premiere this weekend!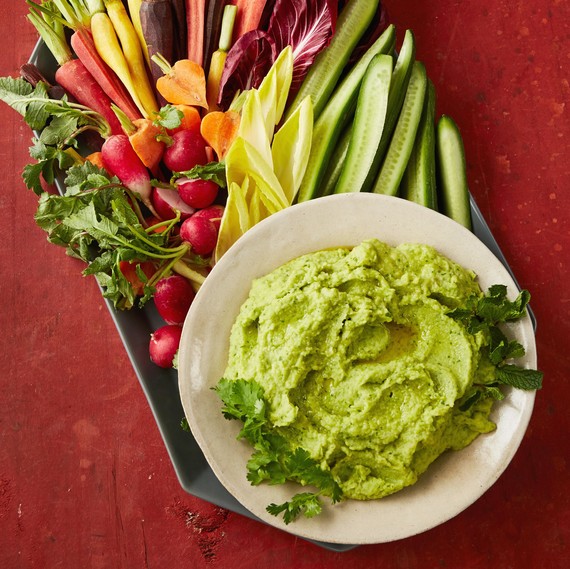 Fava Bean Dip
Make the most of fava season with the verdant Saudi Arabian dip known as foul gellaba. The beans are teamed with fresh cilantro, tangy lime juice, fiery jalapeno, smoky cumin, and plenty of aromatics. Serve with a colorful mix of crudites for a spectacular spring appetizer.
Get the Fava Bean Dip Recipe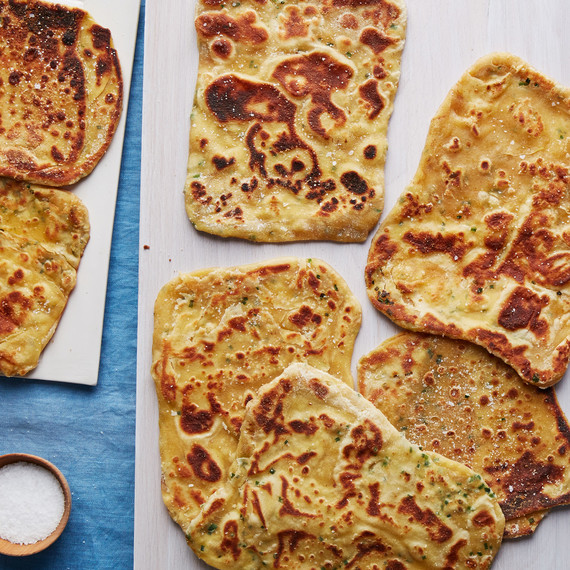 Date Flatbreads
Martha takes the Omani flatbread known as mardouf for a savory spin. She keeps the traditional date flavoring but offsets the sweetness with a pinch of saffron and lots of fresh chives.
Get the Date Flatbreads Recipe