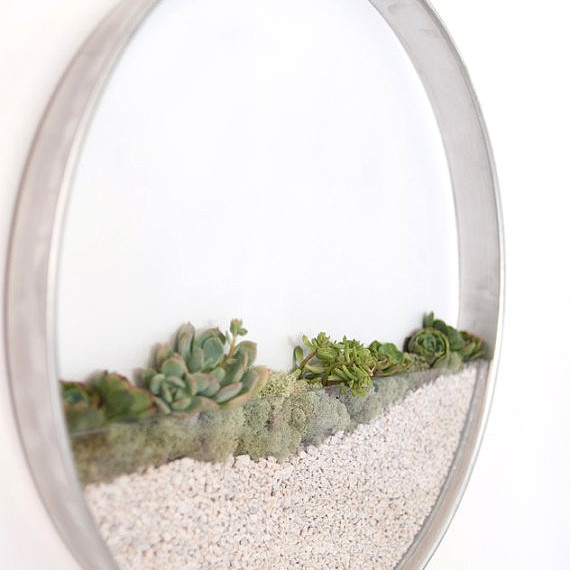 Living plant walls have been popular for years and now there's a minimalist way to turn succulents and airplants into works of art. These simple, yet elegant planters are perfect for highlighting greenery, while still maintaining a sleek aesthetic.
The circular frames are made in the U.S. by Kim Fisher Designs. Each aluminum disc has clear plastic covering the bottom edge, so you can fill it with small rocks or moss. Then, place your favorite succulents or air plants on top for a stunning desert-scape to hang on your wall!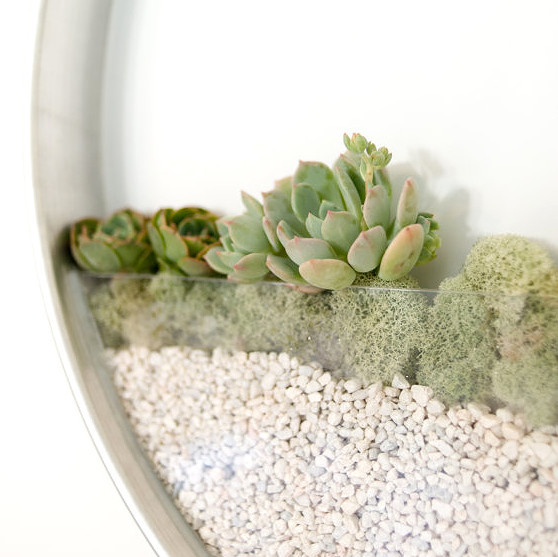 Airplants are great even for those with brown thumbs, as they don't need soil. You can just place them on top of the rocks in your planter, and they'll be perfectly happy. Airplant expert Paul Isley explains that your plants will thrive simply with good air circulation and bright, filtered light. Keep the planter away from direct sunlight, however, as that would be too harsh for your airplants. 
As for water, mist airplants every few days, or alternatively, you can submerge them in water for 30 minutes each week. These easy plants will make a great addition to your minimalistic decor!
Related Video: How to Plant Succulents With Jerry Fritz of Linden Hill Gardens