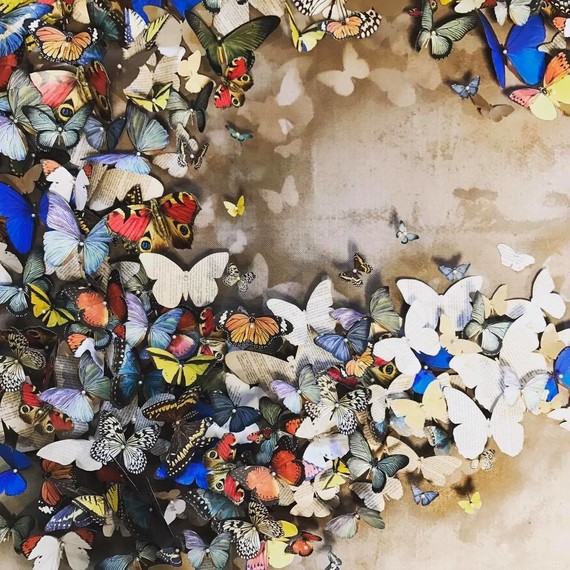 People grieve in many different ways. Some express their emotions by being sad, while others get angry -- and then there are those who channel their sorrow creatively, as artist Maria A. Aristidou has done with the creation of beautiful paper butterflies.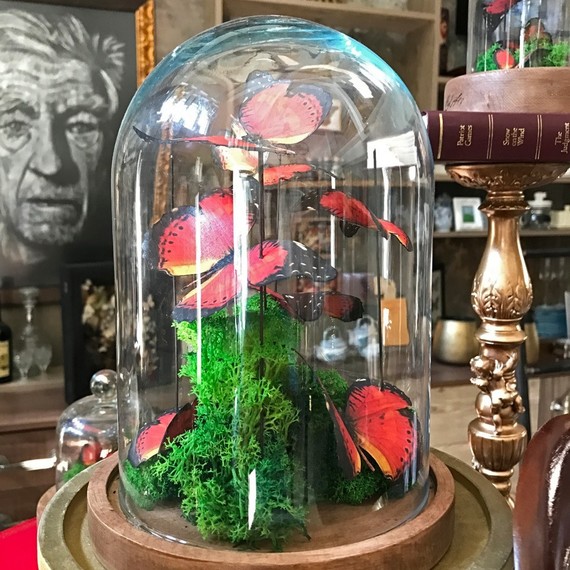 As a creative person, Aristidou has dabbled in multiple art forms, such as oil painting, coffee painting, cake art and Christmas ornaments. Her main craft is now paper butterflies, which she has been creating as a coping mechanism for her grandmother's death. 
[DIY:3-D Butterfly Wall Art]
Aristidou told Martha Stewart Living that "The people we lose still live in us, in our heart and minds. It is up to us to hold on to that, preserve and expand it. Otherwise, they will be forgotten." This is why she's connecting her grandmother to the butterflies she creates.
While the butterflies themselves have no direct correlation to her grandmother, Aristidou did have powerful reasoning as to why she chose them. "I wanted to make something grand, something that would have a massive impact and something that would show fine craftsmanship and hard work. That would later be translated and connected to a meaning, a memory. That of my grandmother's. People now will pass by my window display, they will come and see my work, some will take part of this project to their homes and everyone will know that this was made in memory of my grandmother."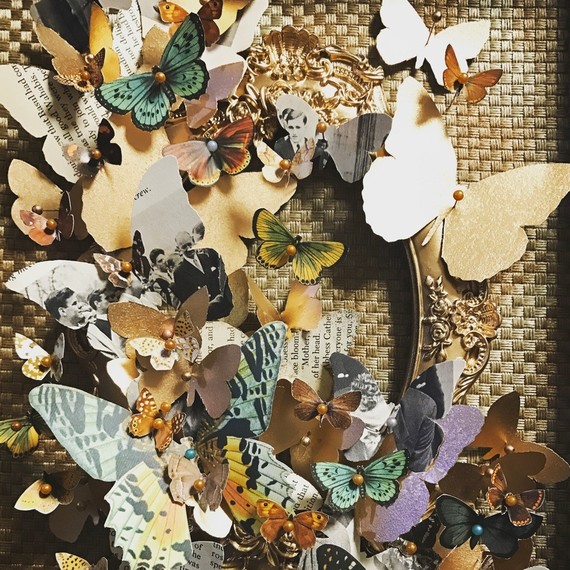 The butterflies are created in two different ways. The new and colorful butterflies are printed out on fine paper and repainted. The others are cut out from old books in an attempt to preserve forgotten and unwanted tomes. Turning these books into butterflies and mixing them with new, more vibrant butterflies are Aristidou's way of breathing new life, meaning, and preservation into the ancient works. She's using recycling as a way of never forgetting a memory. 
[FIND INSPIRATION:Upcycle the Finds in Your Junk Drawer Into Mosaics]
Each project takes two to 10 days for Aristidou to complete. She told us that while it can be a painful process -- both physically and mentally -- the completed displays bring her a great sense of relief as she knows her grandmother's memory will continue to live on.
We think that Aristidou's butterflies are magnificent and the story behind them makes them even more meaningful. If you should find yourself in Larnaka, Cyprus, be sure to visit Aristidou's studio, Maris Studio, where her butterflies are on display, otherwise take a look at her Facebook, where photos of her artwork are posted frequently. 
Feeling inspired? Try your hand at these Clip-Art Butterflies: