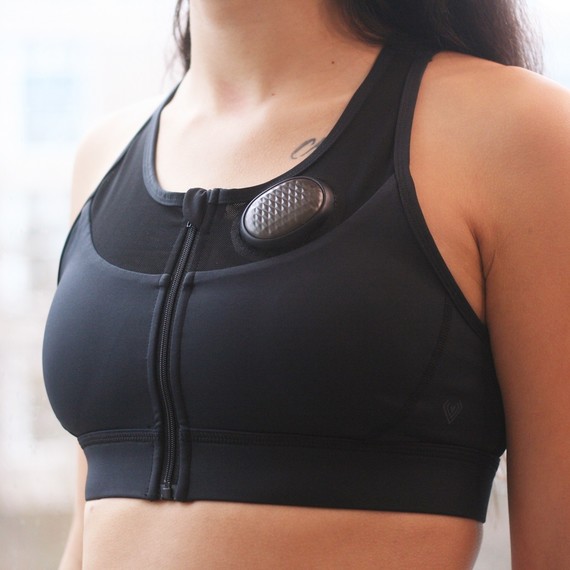 Wouldn't it be nice if you had a daily wellness coach to help minimize stress and improve your overall well-being? It's not such a far-fetched proposition thanks to a new smart bra from Vitali. Unlike the one you wear on most days, this high-tech undergarment can help coach you to a healthier, happier mindset.
How exactly does it work? According to Vitali, the earliest signs of stress start in your body -- your heart rate fluctuates, you tense up, and your posture declines. The smart bra has built-in sensors that can detect those small physical changes, and it will send alerts to your phone, coaching you to take a deep breath or sit up straight to stop stress on its tracks. It really is an intuitive every day wellness coach!
The Vitali smart bra is designed to provide medium support, and it can be worn as you run errands or when you hit the gym. It's easy to wash, too -- simply remove the "GEM" sensor and throw it in the laundry along with your other activewear. 
If you frequently find yourself slouching at your desk or getting tense during the day, this smart undergarment could help train you to be more mindful of your daily stressors. You can also try out some easy meditation techniques to help dispel stress in your everyday life. Small steps can make a big difference when it comes to your health and well-being! 
Watch us make one of Martha's favorite wellness remedies: A daily green juice!