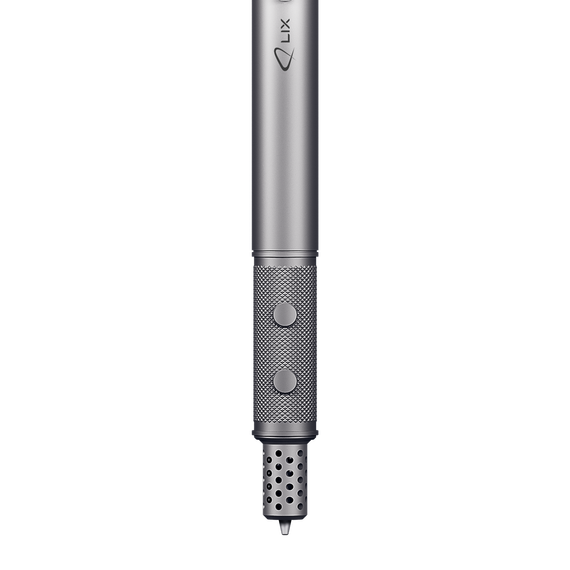 By now, you've seen the wonders of 3-D printing and the limitless creativity it offers. (Just ask Martha.) And as new technology rolls out, we're honestly not sure if there's anything 3-D printers can't do. Seemingly everything can be printed these days from knit clothes to self-watering planters — even 3-D printed houses.
But never in our wildest DIY dreams did we imagine that we could be draw our own 3-D printed design. Enter the Lix Pen, a 3-D drawing tool that's about to change your crafternoon forever. 
[WATCH: 3-D Printing with Martha at Social Media Week]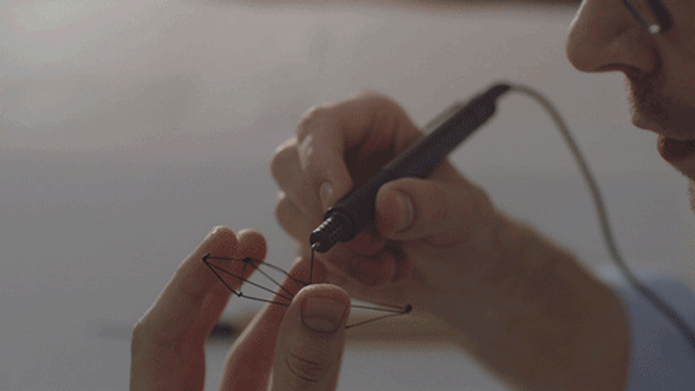 So how does it work? With the Lix Pen, no paper is necessary! Just plug in the pen, let it warm up for one minute, and start drawing in midair. (You can still draw on paper too, but we like the less-waste artistic opportunity.) The pen uses rods of ABS and FLA filament (biodegradable plastic), which are heated and dispensed from the pen to create both rigid and free-standing structures. The pens retail for around $140, including the pen itself, the rod refills, and power adapter. 
With Lix, you can make 3-D drawings, sculptures, jewelry, decorations, and more — perfect for DIY enthusiasts. So what are you waiting for?
Watch the Lix Pen in action and be amazed by all that it can do: