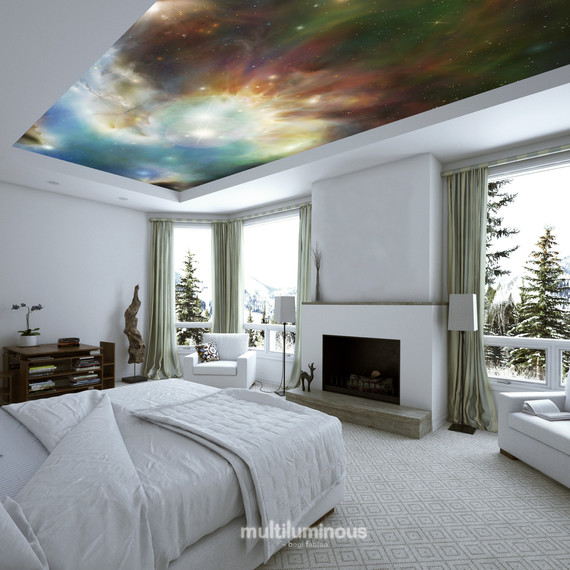 If your child (or you!) can't get enough of galaxy-inspired decor, you've got to check out these amazing glow-in-the-dark prints from artist Bogi Fabian. Her intricate canvas murals are mesmerizing, and the moon or sky prints would make an amazing addition to a space-themed playroom or bedroom!
Fabian calls her latest line of prints Multiluminous. Each creation is made on canvas using a unique art technique called multiluminism, which uses layers of glow-in-the-dark paint and other materials to create a scene that looks different depending on the lighting. Thanks to this technique, the Multiluminous prints look like normal paintings during the day, but glow at night!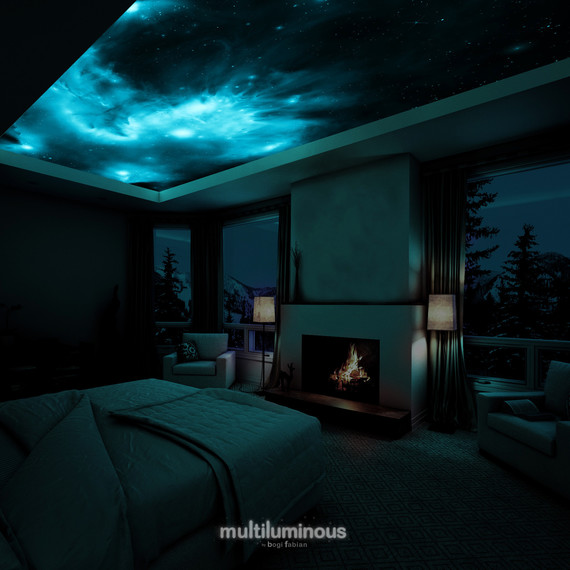 If your kids loved Martha's Space Odyssey birthday party and space-themed Halloween costumes, they'll love being able to gaze off into their own glow-in-the-dark universe before bed. Multiluminous prints start at $27 for a mini moon, but Fabian also offers custom paintings if you have a specific design in mind.
[CHECK OUT: Moon Lamps Made From Recycled Garden Globes]
Another great way to create a galaxy playroom for your little ones is with an indoor mural. You might not be able to replicate the same intricate glow-in-the-dark effect, but you can definitely create a wall-sized painting of all your child's favorite planets.
WATCH: How to Create a Wall Mural