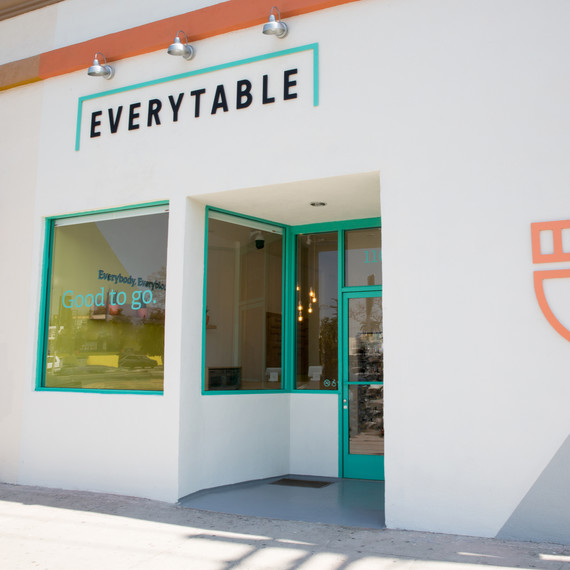 Healthy food is a right and not a privilege say Sam Polk and David Foster, the founders of Everytable, a revolutionary restaurant mini chain in LA. "Our mission is to offer healthy affordable food to communities that have been underserved for healthy food. Everywhere you live there should be choice, there should be a price point that's comparable to your neighborhood." Foster told us.
Everytable is able to provide affordable healthy food by having different pricing at each of its locations, based on the average household income in the area, and by making themselves comparable or cheaper than other food options in the neighborhood.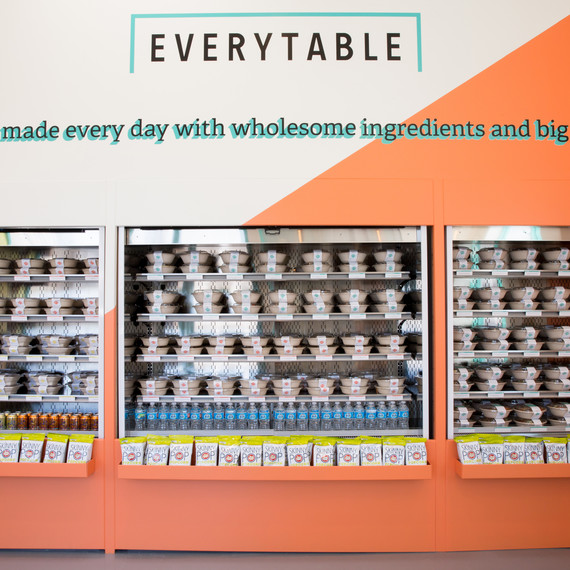 In South LA, Foster says before Everytable there was no viable option for anyone who wanted to eat healthy food. The most expensive items on the menu at the Everytable in South LA are entrees like Jamaican Jerk Chicken for $4.50. At the Everytable in more affluent Downtown L.A., that same chicken entree would cost $8.95. Each location is able to make a profit as Everytable does all its food prep in a central kitchen so each location is small, with a smaller rent. Each location offers grab and go meals as well as space to eat in. Everytable also donates all leftover food to local homeless shelters.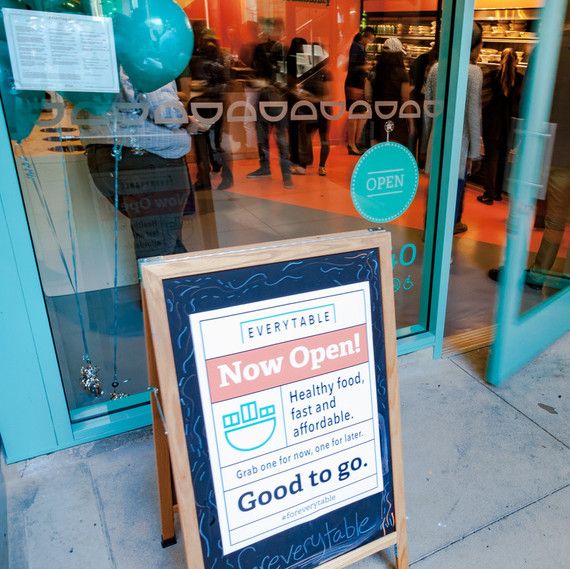 How is Everytable able to provide healthy, affordable food and make a profit? "There's this belief that healthy food is really expensive." Polk says but he explains it doesn't have to be: "For us it really starts with whole foods, especially veggies, grains, and beans that come out of the ground instead of being processed in anyway. Fresh food, no tricks, no added sugar, no preservatives, limitations on sodium and saturated fat. The idea is to create full balanced meals that are healthy and taste good."
Everytable currently has three restaurants in L.A and plans to have expanded to 10 by the end of 2017. Polk and Foster hope that one day there will be an Everytable in every community that needs one.
(MAKE: Our Rice-and-Bean Salad Bowl with Tahini Sauce)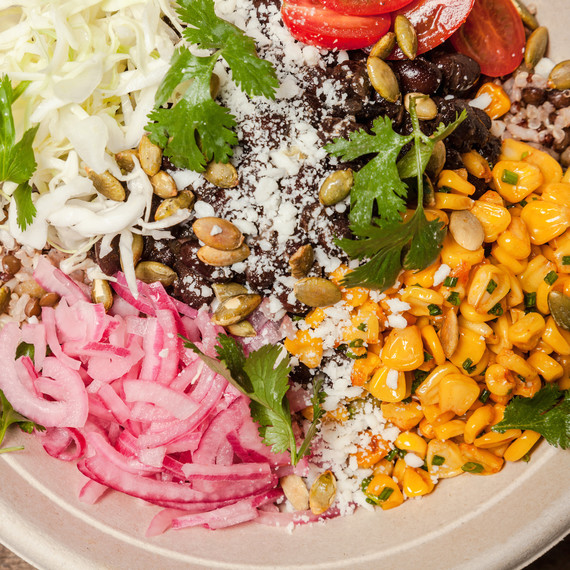 Among the most popular dishes at Everytable are Jamaican jerk chicken, chicken kale caesar salad, california cobb, Yucatan chili, and chocolate banana pudding. Customer favorites like these are constant, but the rest of the menu changes seasonally and caters to the tastes of each neighbourhood. 
Foster and Polk say customers at the more profitable locations are thrilled to be apart of something that helps others and people in areas underserved by restaurants are thrilled to be apart of the movement because they're getting a healthy and affordable meal -- it's a win for all. 
(READ: How This Program Helps Some Schools Fight Hunger)