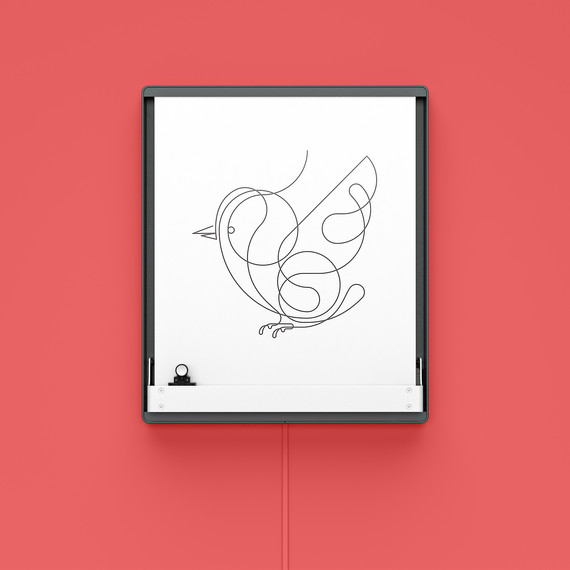 Turn any wall in your home, from the kitchen to your kid's room, into a smart space. Joto, a cool robotic white board, uses a pen to draw on command, creating anything from doodles to fine art to written messages at the touch of a button on your phone. 
Unlike many modern art displays, Joto isn't a screen. It's a normal white board with an app-controlled pen. Using the Joto app, you can draw your own picture, type a message, or choose from a library of artwork. Then, simply send your chosen sketch to Joto and watch it draw! When you want to display something new, Joto will wipe itself clean and start again. 
You and your family will love watching Joto at work -- it's like an automated Etch-A-Sketch. The applications for the robotic drawing board are limitless, too. You can display your own doodles in your home, use it for to-do lists, or remotely send notes to your loved ones. Plus, Joto can also be integrated with other common apps, such as Twitter, Slack, Amazon Alexa, and Spotify for even more cool tricks. 
Joto is currently being funded through Kickstarter, and if you pledge $199, you can get your very own robotic white board! The first batch will ship at the end of 2017, just in time for the holidays, so you have plenty of time to brush up on your drawing skills. 
Related Video: Mural Painting