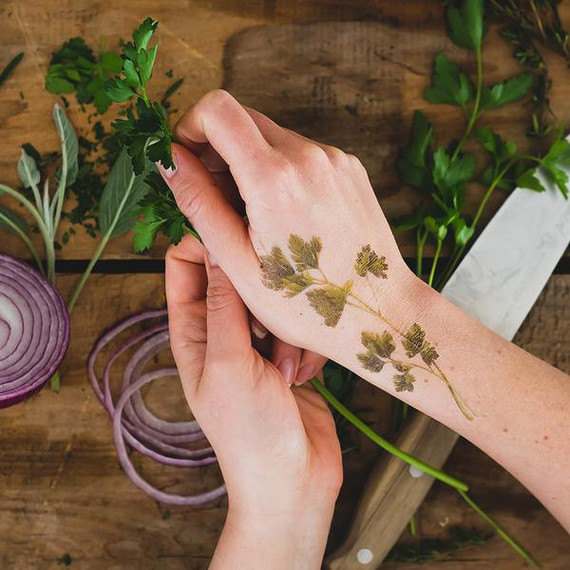 They're like scratch-and-sniff stickers, but for adults! A cool new collaboration between Tattly and French artist Vincent Jeannerot has resulted in the perfect gift for your gardener or chef friends: herb-scented temporary tattoos.
Jeannerot has been creating botanical watercolors for more than 30 years, and he's translated his art into several lovely, detailed plant tattoos. Each set from Tattly is $18 and includes eight temporary tattoos -- two of each design, which includes parsley, rosemary, thyme, and sage.
As if the designs themselves weren't pretty enough, Tattly took the wow-factor to the next level by making these wearables scented. The tattoos give off a gentle herb fragrance, including top notes of red thyme, middle notes of parsley, rosemary and sage, and bottom notes of musk and sandalwood. The bouquet of plant aromas will make your arm smell like a fresh herb garden -- sign us up!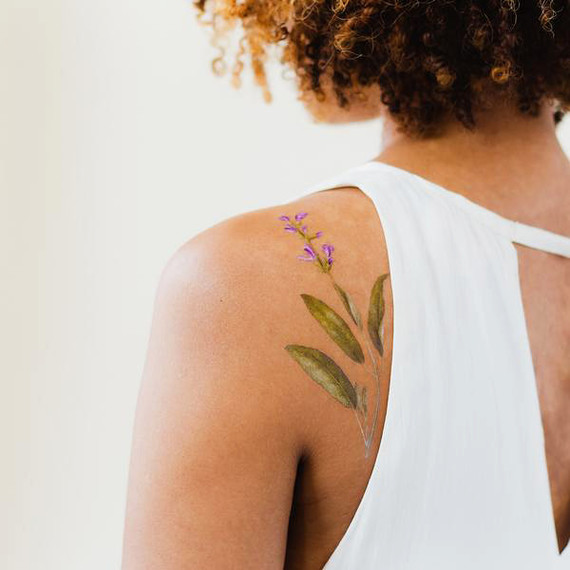 The designs are non-toxic and printed with vegetable ink in the U.S., making them perfect for plant-lovers of all ages. They're definitely a must-have conversation piece for garden and cooking lovers, or they would make for a fun activity at your next summer soiree. Include a tattoo or two in party favor bags so your guests can take the fun home with them, too!
Related Video: how to Make Decorative Paper Gift Bags