That trusty bar you grew up with isn't just retro; it's environmentally fail-safe. Made from alkali (aka lye) and oils, solid soaps are fully biodegradable, which means that when they go down the drain and into your local water source, they won't pollute it. Bars also make great, leakproof travel companions, and often come in minimal, Earth-friendly paper or cardboard packaging that can be recycled. 
Triple-milled soaps pass through a machine three times to thoroughly mix the ingredients and squeeze out extra moisture and air. The result is a longer-lasting bar. These six standouts scored points for their fresh, natural scents and rich lather.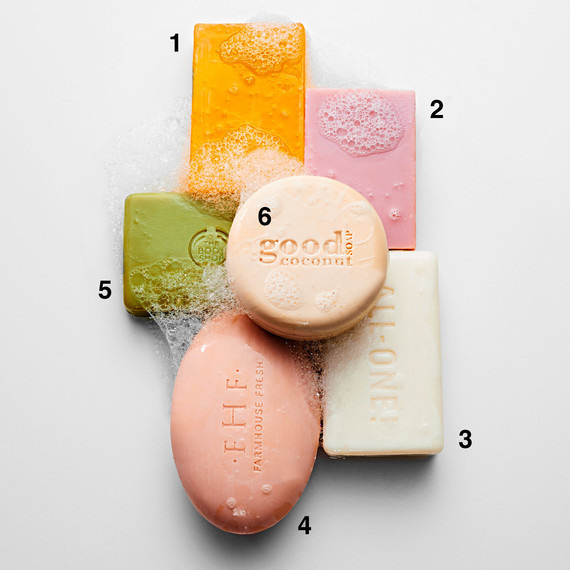 1. Neutrogena Cleansing Bar, Fragrance-Free, $3, neutrogena.com
2. Herbivore Pink Clay Gentle Cleansing Bar Soap, $12, herbivorebotanicals.com
3. Dr. Bronner's All-One Hemp Baby Unscented Pure-Castile Bar Soap, $4.75, drbronner.com
4. Farmhouse Fresh Front Porch Punch Shea Butter Soap, $12, farmhousefreshgoods.com
5. The Body Shop Olive Soap, $5, thebodyshop-usa.com
6. Alaffia Coconut Good Soap, $6 for 3, at Whole Foods Markets
Want more all-natural beauty care? We've got you covered! Check out our favorites in makeup, hair and skin!