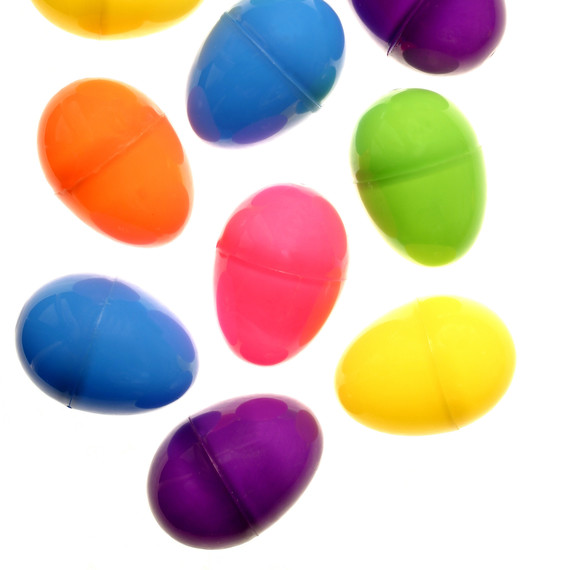 At this time of year, kids all across the country look forward to Easter egg hunts. Whether it's the thrill of seeking eggs or opening them to reveal what tiny surprises are hidden inside, it's a "hoppy" time. Now, police departments are teaming up with local communities across the country to make sure that all children, including those who have special needs, have the same opportunity to scout for eggs this year.
Be the first to receive our Ultimate Guide to Easter Eggs full of tips, tutorials, and decorating ideas by downloading it here.
Enter beeping eggs. Bomb squad members in local law enforcement teams are constructing Easter eggs that have an audible beeper inside so that the children could hunt for them by sound. Genius, right? At Easter egg hunts like the recent one hosted in Bakersfield, California, children like six-year-old Sophia Dill were able to find handfuls of plastic eggs using the special beeper nestled inside their shells. To assist the children, BPD officers assisted the kids tracking down their eggs. All of the kids' baskets were filled!
[BE THE HOSTESS: Everything You Need to Host an Easter Egg Hunt]
Egg hunts for children with hearing disabilities are occurring in other places too as another hunt in Omaha, Nebraska, which is scheduled for Saturday, April 8. Typically, after all the eggs have been found, treats and refreshments await the children and their families. If you're looking for quick Easter egg ideas to hide for your own backyard egg hunt, consider creating your own! Thanks to IABTI member David Hyche (who sought a way for his blind daughter Rachel to participate in her local church's Easter egg hunt), there are instructions on how to construct your own beeping Easter egg as well as how to host your own similar egg hunt.
Looking for more ideas? These crepe-paper surprise balls offer a lovely crinkly texture: