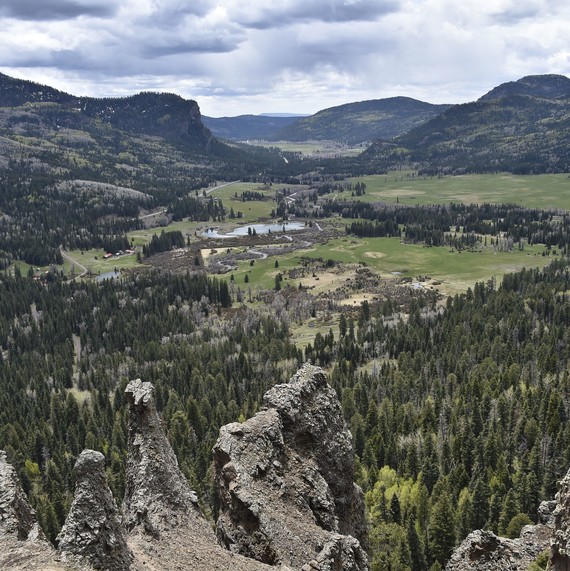 1. Smith Fork Ranch, Crawford, Colorado
Get a Rocky Mountain High
Known for its luxury log cabins in the western Rockies, this ranch recently launched an overnight excursion to the remote Sink Creek campsite (altitude: 10,000 feet). After horseback riding there, you'll enjoy a candlelit dinner of local beef and farm-fresh vegetables before drifting off in your roomy tent, which comes complete with a mattress and a cozy sleeping bag.
$600 for a one-night excursion (June to mid-October); cabins from $1,015, all-inclusive (three-night minimum); smithforkranch.com.
DISPATCH FROM COLORADO
"A meditation practice is the best thing to travel with: It weighs nothing, can be taken anywhere, and lets you bring full attention to what's in front of you. On a recent visit to a Colorado hot springs, I'd wake up in the morning, meditate, take a long soak, and then head to a delicious breakfast. My practice enhanced the feeling of the hot water on my skin, and helped me savor the taste of the fresh eggs on my plate."
—Ellie Burrows, cofounder of New York City's Mndfl meditation studios
(COME: Face-to-Face with Fantastic Beasts on a Safari)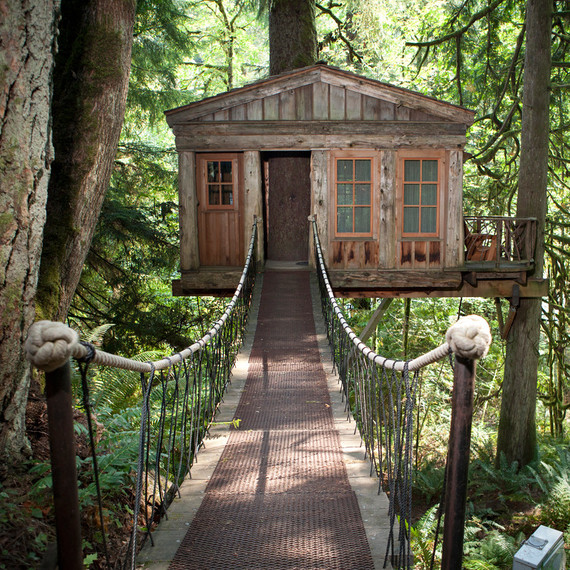 2. TreeHouse Point, Issaquah, Washington
Sleep in the Sky
Given its rustic yet comfy cabins built right into a rainforest canopy, it's hard to believe this retreat is just 22 miles outside of Seattle. Check out nearby hiking trails, sip your way through Woodinville wine country (where you can sample Bordeaux-style reds), take an on-site yoga or tai chi class, or chill with a book in one of the six sky-high rooms, which are spread over the nearly four-acre property.
From $290 per night (two-night minimum), treehousepoint.com.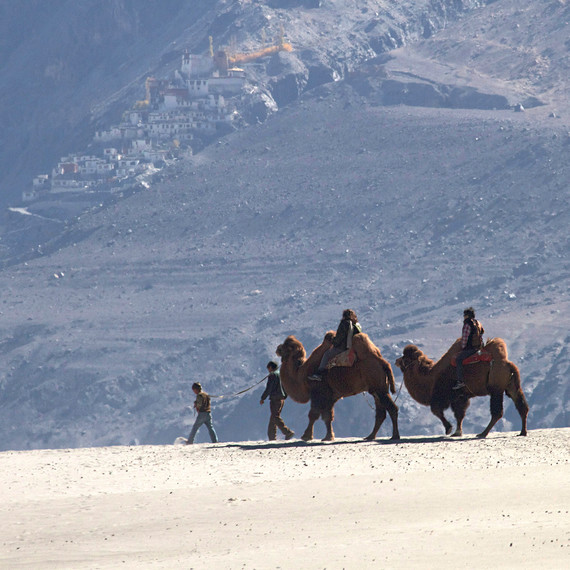 3. The Ultimate Travelling Camp, Thiksey and Diskit, India
Escape to India
Some people need to venture clear across the world to truly disconnect. This mobile camp caters to those explorers by setting up lavish safari-style tents (with four-poster beds and hot showers) in the villages of Thiksey and Diskit, in India's Ladakh region, just over an hour-long flight from New Delhi. If the rugged landscape isn't enough to give you a whole new perspective, the activities -- visiting ancient monasteries, riding a double-humped Bactrian camel -- will.
Prices vary by camp. From $999 for three nights, all-inclusive (open May 15 to September 30), tutc.com.
(DIVE IN: Literally at These Top Diving Destinations)