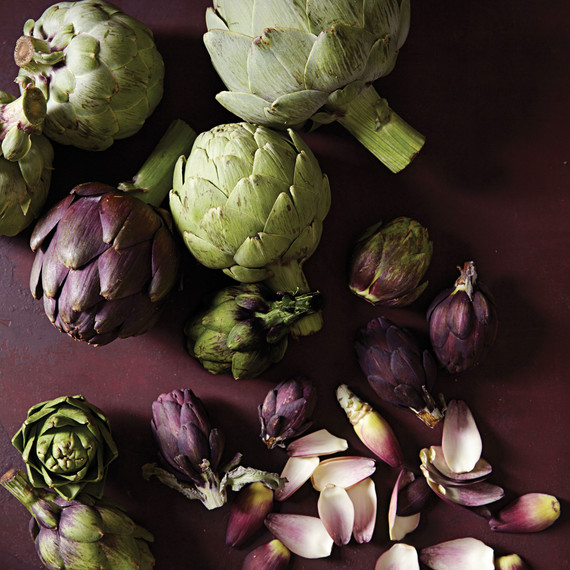 One of the most delicious and unusual vegetables, the artichoke is technically a flower bud that has not yet bloomed and it's one of the most nutrient-rich vegetables. High in fiber, artichokes can aid digestion as well as contribute positively to lowering cholesterol. In fact, one serving of artichokes provides greater anti-oxidant benefits per serving than other foods we consider high in antioxidants like blueberries, red wine, or dark chocolate.
If you are inspired to eat artichokes, these 5 recipes are the perfect place to start. Some of the recipes call for fresh artichokes which are available in markets now. Others use canned or frozen artichoke hearts that are both great pantry staples to have on hand year round.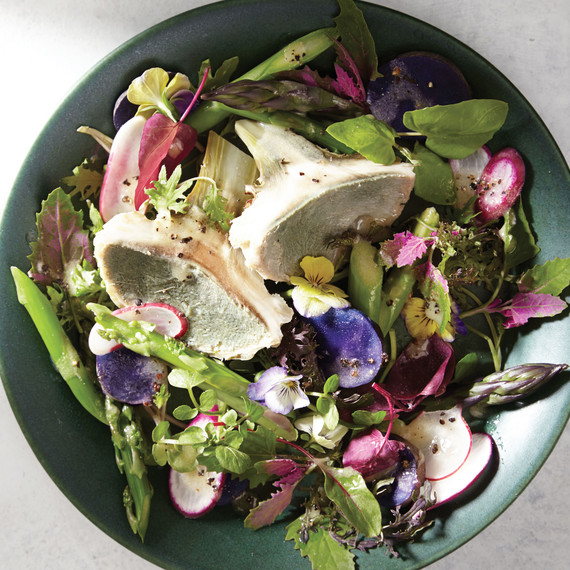 Steamed Artichoke and Asparagus Salad
With asparagus, potatoes (opt for blue or purple), artichokes, mustard greens, watercress, and radishes  this brightly-colored vegetarian salad has fiber, anti-oxidants, and other nutrients including Vitamin C. It's just right for brunch, lunch, dinner or even a picnic. My favorite part are the gorgeous edible flowers.
Get the Steamed Artichoke and Asparagus Salad Recipe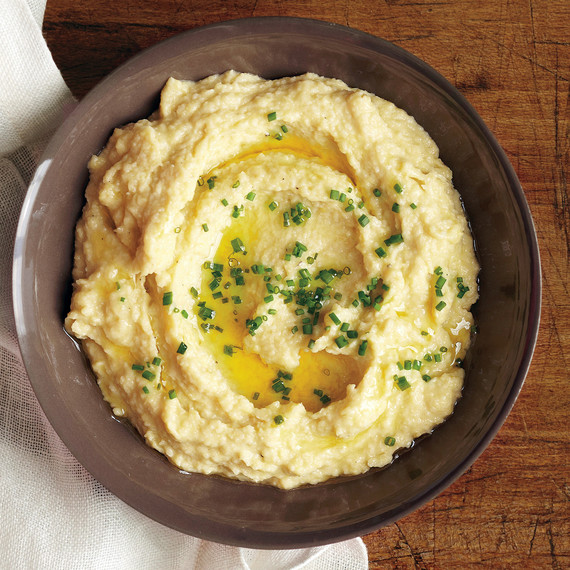 Creamy Artichoke Dip
Artichoke dip is one of the most popular appetizers -- easy to serve with crudités or even corn chips. Incorporating anchovies bumps up the protein content as well as adding in heart healthy omega-3s. This dip is a great alternative to hummus and a wonderful anytime snack.
Get the Creamy Artichoke Dip Recipe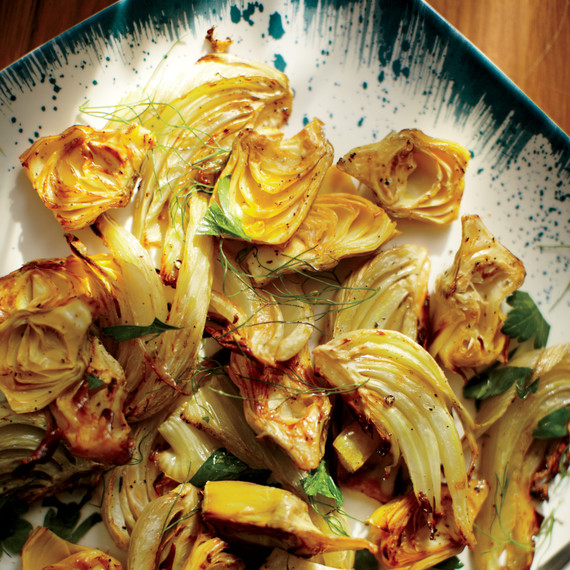 Roasted Fennel and Artichoke Hearts
Caramelized by roasting in the oven, fennel and artichokes make a perfect pair. Their texture and flavor complement each other; fennel contrasts it's sweet, anise-like flavor with the unique, savory taste of artichoke. Using canned artichokes in this recipe speeds up the prep and cooking time. This is a delicious side dish served along with any protein.
Get the Roasted Fennel and Artichoke Hearts Recipe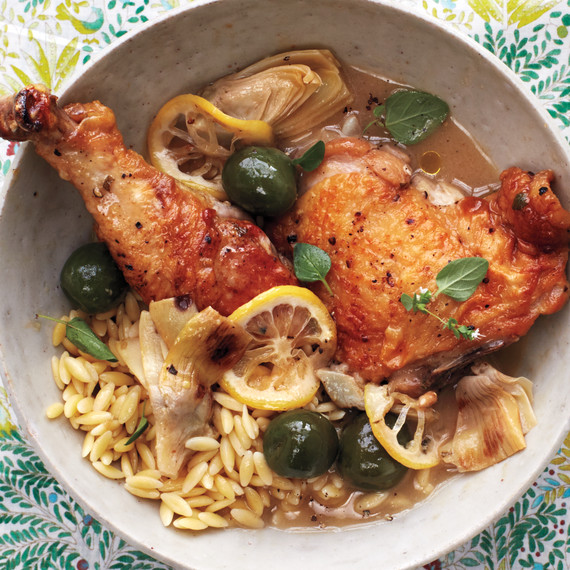 Braised Chicken With Artichokes, Olives, and Lemon
This stovetop braise cooks slowly so the flavors mingle into a wonderfully complex, delightful dinner. Frozen artichoke hearts together with olives and lemon give the dish a zesty Mediterranean accent. Served on a bed of orzo, it's a superstar meal.
Get the Braised Chicken With Artichokes, Olives, and Lemon Recipe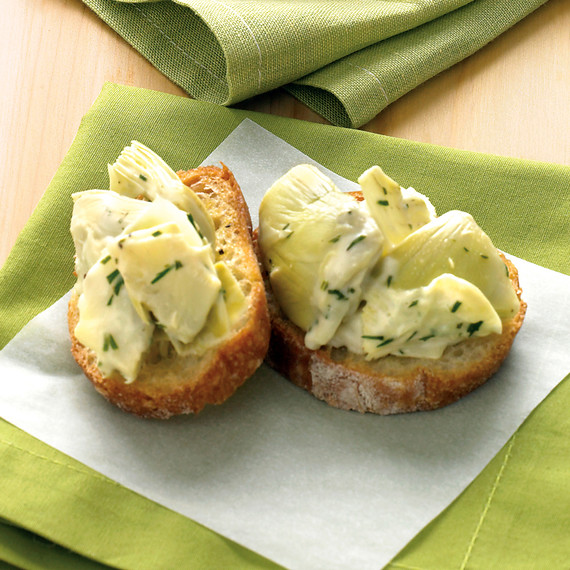 Artichoke-Dill Crostini
Who doesn't love a good crostini? This is a perfect appetizer, with a lot of flavor in one or two small bites. The recipe calls for canned artichokes, so prep is quick.
Get the Artichoke-Dill Crostini Recipe