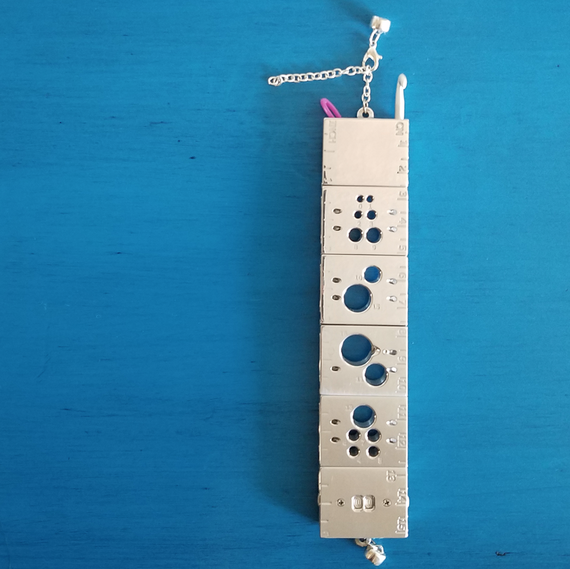 Calling all knitting hobbyists! You're going to want to hear about TINK, the fiber artist's first wearable notions bracelet. Gaining recognition on Kickstarter, it promises to make your life a whole lot easier by providing you with many of the tools needed for your on-the-go projects in a wearable accessory.
This innovative wearable was created by Jennifer Fahy, a busy mom who understands the struggle of crafting on the go. "I am a mom to two active daughters and squeezing in time to knit was always a challenge because I felt like I needed so much STUFF," she tells Martha Stewart Living. "I'd bring a project poolside and realize I needed notions left in the house. Or on a plane, when the girls are getting up and down I didn't want to lose items that might slide off my tray, or my lap, or be trapped in a bag under my feet or overhead. So I realized I needed a wearable."
[FIND INSPIRATION: 24 Knitting and Crocheting Projects]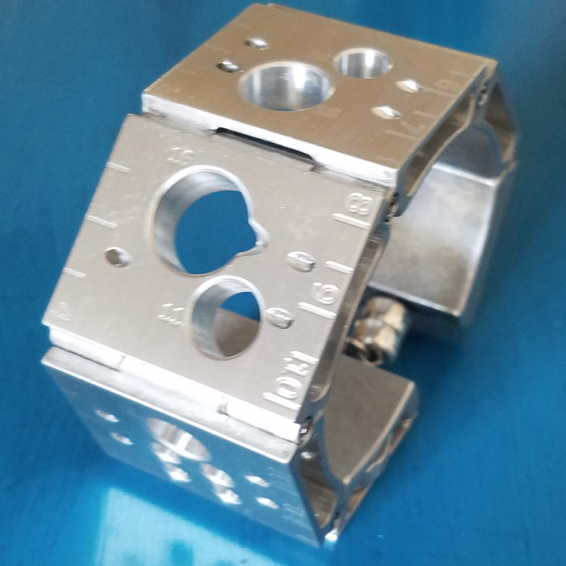 So being the creative person that she is, Fahy took matters into her own hands and created TINK. 
TINK includes a ruler, needle gauge, tapestry needle, stitch save, yarn cutter, row cutter and 15 stitch marker holders — tools every fiber artist needs. Not only does TINK save space by providing all of these tools on one bracelet but it also saves you money, TINK will be selling for $150 whereas each of these individual tools would cost approximately a total of $202  — a real money and space-saver, if you ask us. 
[CHECK THIS OUT: You Can Crochet an Octopus Toy to Help Comfort Premature Babies]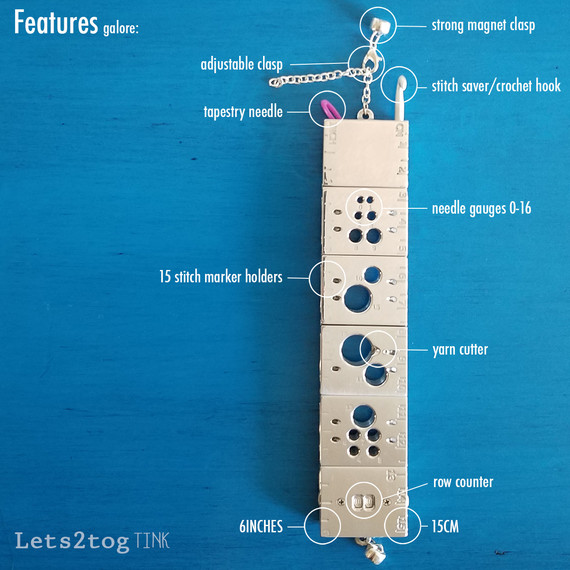 And while TINK still has a ways to go in terms of production, it's already been backed by half a dozen local yarn stores from California, USA to Dublin, Ireland — who know a good product when they see one! So if you can relate to Fahy and wish a wearable like TINK existed, then head over to the Kickstarter to learn more and be a part of this great movement.
Want to learn more about TINK? Watch this video: