If you've been looking for a unique accent table to spruce up your home decor, you have to check out the intricate designs from Port Rhombus. These stunning tables are engraved with henna-inspired patterns, and they're mesmerizing to look at!
Port Rhombus is run by Matt Kennedy and Mix Sidthilaw-Kennedy, designers originally based in Oregon. The couple recently moved their studio to Thailand, and you can see how the Asian culture influenced their work. The tables in their Etsy store are engraved using a modern wood-burning technique, and the delicate patterns resembles henna designs and mandalas -- staples of Asian culture.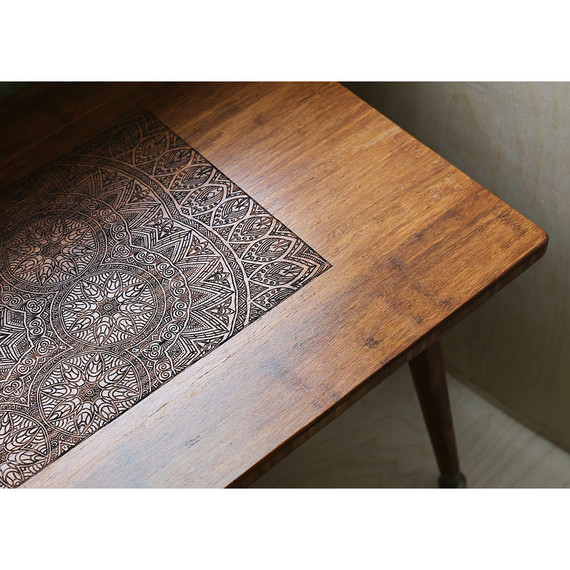 The intricate artwork is etched into the table with lasers for amazing precise results.
Port Rhombus doesn't just make tables, either. They also offer smaller items like wall art, clocks, plant stands, and other home decor pieces, all engraved with intricate wood-burned designs.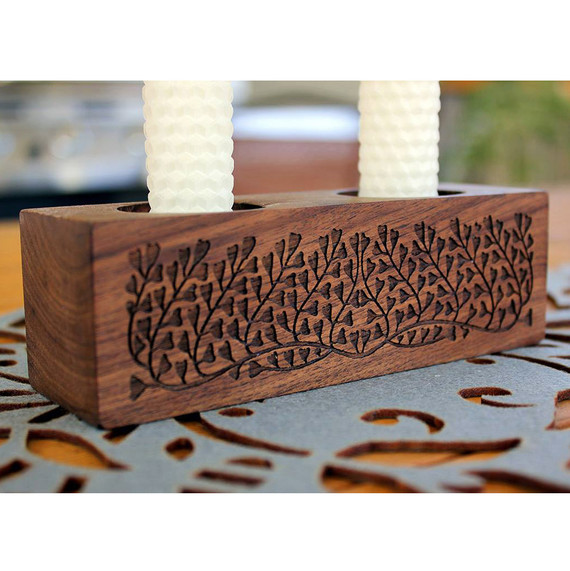 These unique pieces would make the perfect addition to any room, -- you could even incorporate them as a statement piece in a more traditionally-designed space. Regardless of how you style it, your table is sure to impress visitors!
Want to create your own wood-burned decor? It's easy to create a stunning custom cheese board with the help of a wood-burning tool.
Watch: Wood Burned Designs on Cheese Boards