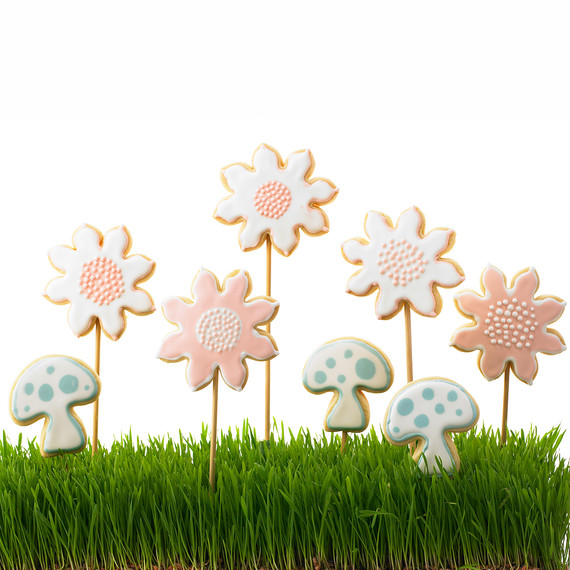 Simple sugar cookies spring to life (and become a nice gift for Mother's Day or any other occasion) when baked on skewers and arranged in a "meadow" -- actually a flat of wheatgrass.You can use royal icing and any sugar-cookie dough, or use our go-to recipe. Here's our step-by-step decorating guide to get the flowers just right.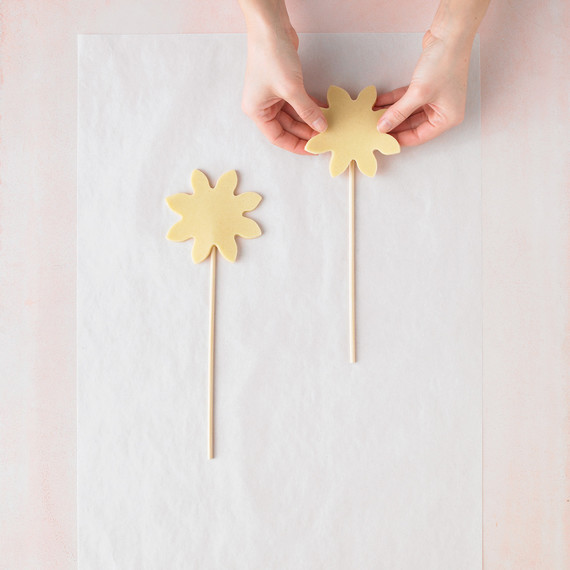 1. Cut shapes from rolled-out cookie dough. transfer to parchment-lined baking sheets, placing each cookie on the tip of a wooden skewer. Gently press down. (Cookies will adhere to skewers as they bake.) Bake cookies, and let cool completely.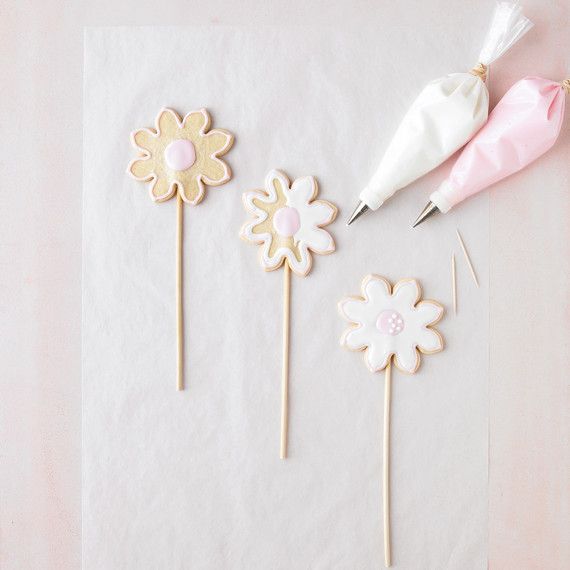 2. Pipe a border of royal icing onto each baked cookie, using a pastry bag fitted with a plain round tip. Make a large dot at the center of the flower if desired, or add several polka dots to mushroom. Cover remaining surface of cookie immediately with icing in a contrasting color. (If desired, let stand 10 minutes, and add smaller dots to center of each flower.) Let icing dry overnight.
Get the Flower Sugar Cookies Recipe