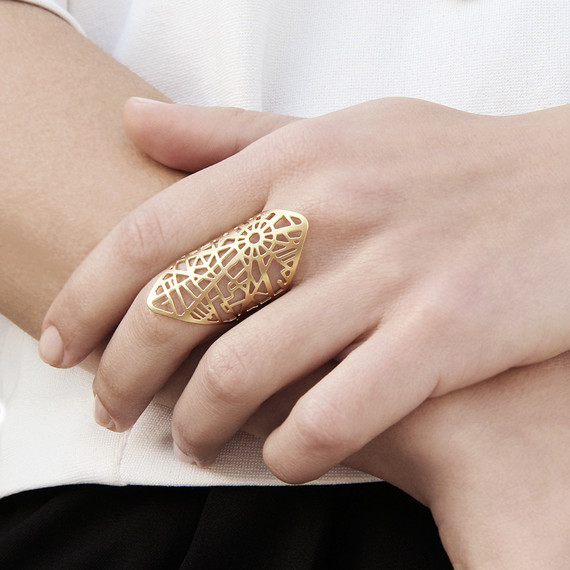 At first glance, it might just look like a cool geometric pattern, but the unique designs on YOU ARE HERE jewelry have a deeper meaning. Each piece -- whether it's a ring, necklace, or brooch -- is actually a street map, and the brand's unique design process lets you pick any location in the world to commemorate with your jewelry.
YOU ARE HERE was created by Talia Sari, a jewelry designer who has a collection of map-inspired pieces.
"I started with a collection based on nine cities close to my heart," Sari explains on her Kickstarter page. "Over time, I started getting requests to create new places outside my familiar territories."
To give everyone a chance to make their favorite places into jewelry, she came up with the idea of YOU ARE HERE. With its interactive map, you can enter an address or location, then zoom or drag to finalize the frame. Next, choose if you want the design on a necklace, ring or brooch and pick your finish, and you're ready to go. That's all it takes to commemorate your hometown, favorite city, or other location as a beautiful piece of jewelry.