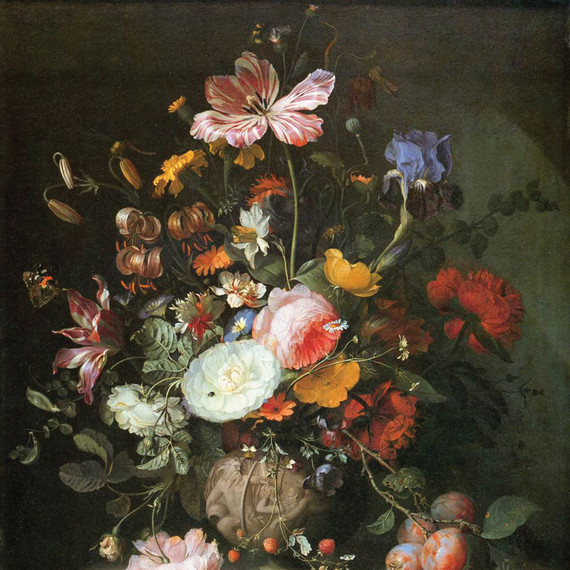 Now here's something you don't see every day: a tile collection inspired by still life paintings of the Northern Renaissance. (Color us impressed.) The collection — entitled Dutch Masters Palette — is inspired by the palettes of still life paintings of the Northern Renaissance (think Jan Van Eyck and Jacob van Walscapelle) and features rich hues, warm neutrals, and painterly textures. The tiles are best suited to pair with dark tones, marbled surfaces, and metallic accents.
[MAKE THIS: A Hand-Painted Tile Backsplash]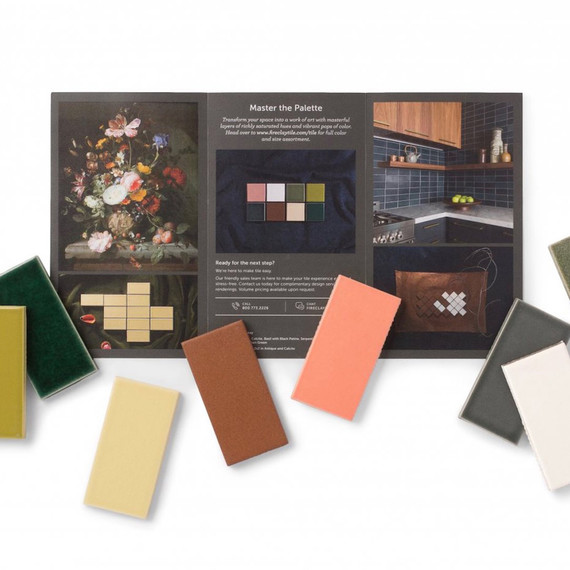 The recently released Dutch Masters Palette is a palette of tiles made by Fireclay Tile, a California-based company producing ceramic and glass tiles since 1986, as the first installment of "Stories," the brand's first-ever curated sampling program. "With Stories, we challenged ourselves to find a way to respond to current trends in design and seasonality, without contradicting our belief that good design is one of our most sustainable assets," said Jamie Chappell,  Director at Fireclay Tile. "This encouraged us to create a new sampling experience with curated content that offers design inspiration, while also retaining the integrity of our products' permanence."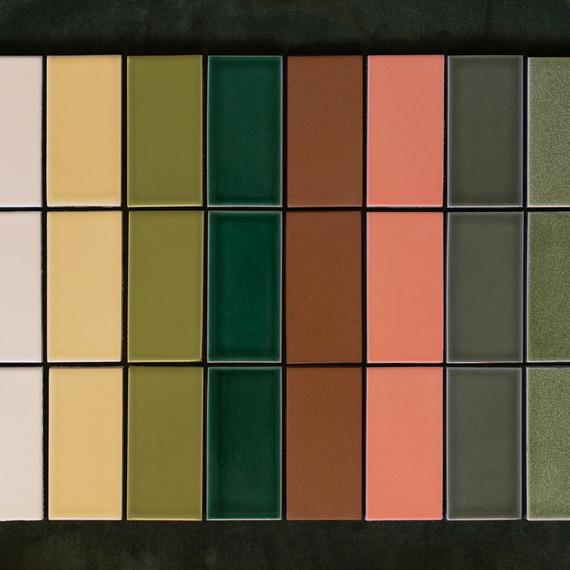 We love the idea of having a curated box for tile samples just like the ones we see for beauty and lifestyle products, making home design fun and exciting. We especially enjoy that each box will have a story to tell, like the Dutch Masters Palette and its ties to the Northern Renaissance.
So if you're a fan of the Northern Renaissance period and like the idea of your tiles having a story to tell, then go to Fireclay Tile, where you can order a sample pack for $10 and explore the possibilities. 
For when you're ready to renovate, here's a handy trick for drilling through tile: