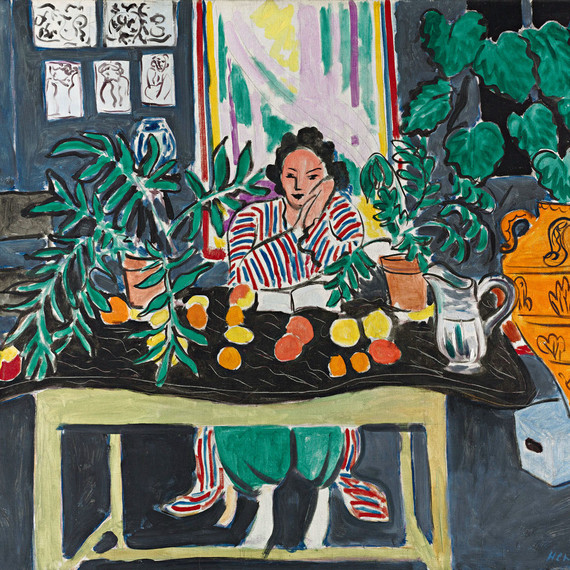 On the Road: Artists Across America
Get a fresh perspective at four exuberant spring museum shows. For the first time ever, Henri Matisse fans can see objects the modernist kept in his studios for inspiration -- like Andalusian glassware and a Congolese mask -- and then have fun spotting them in the famous works installed nearby. "Matisse in the Studio" will be on view in Boston, its only U.S. stop, until July 9.
Disappear into one of Yayoi Kusama's dreamy light-filled infinity rooms at Washington, D.C.'s Hirshhorn Museum, on view until May 14. kusama.si.edu
Soak up big, retro-bright portraits and landscapes in "Brand-New & Terrific: Alex Katz in the 1950s," at the Cleveland Museum of Art. clevelandart.org
Discover a picture-book artist who tells African stories in "Painter and Poet: the Wonderful World of Ashley Bryan," at Atlanta's High Museum of Art. high.org
Why Not: Go Fly a Kite
Shoot the breeze at one of these sky-high festivals.
Flights of Fancy Mega Kite Festival, April 15
Professionals strut their stu on a local hilltop; amateurs are welcome, too. Lee's Summit, Missouri; kitefest.mcckc.edu
The Santa Barbara Kite Festival, April 9
This seaside gathering draws hundreds for friendly competitions, like kite-tail-chasing contests. Santa Barbara, California; sbkitefest.net
Dixie Power Kite Festival, April 22
Unspool some string, enjoy concessions, and play games, all to promote child literacy. St. George, Utah; dixiepowerkitefestival.com
If your kite needs a little TLC, check out our foolproof way to mend a ripped one!