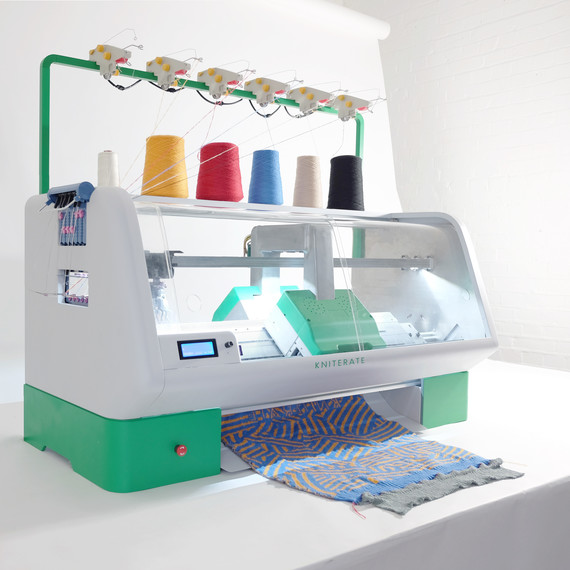 Imagine having an idea for a piece of clothing or an accessory and being able to execute it without manual labor or outsourcing to a factory. Better yet, what if you could create the design on your own computer and have access to a machine that could knit it for you? Think of the possibilities that would be right at your fingertips, as someone who wants to make their own clothing, create a prototype or independently sell their own designs!
Don't miss out: Get Martha's Guide to Knitting — it's the exclusive resource for knitters of all skill levels.
Wonder no more, as a Kickstarter was recently fully funded for $100,000 in its first hour (an amount that quickly doubled, far surpassing the company's goal) for a machine that can do all that, a machine by the name of Kniterate.
Kniterate is a compact digital knitting machine that is positioned to be the 3-D printer of fashion, it is positioned to fill a void in the market, giving better accessibility to all by creating a more affordable and convenient knitting machine. 
[EXPERT HELP: 3 Common Sewing Machine Problems (and How to Fix Them)]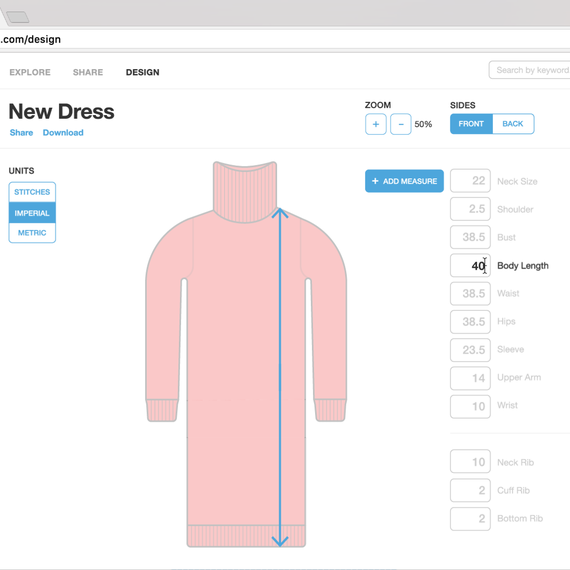 If you're wondering how to use the machine, have no fears, it's pretty simple — Kniterate will come with access to a gallery full of designs to choose from as well as the possibility to create your own using the software provided or available professional design tools like illustrator or photoshop. Once a design is selected, simply download it onto an SD card, put it into the machine and press knit, can it get any easier? 
[DIY: 15+ Knitting Ideas to Try Today]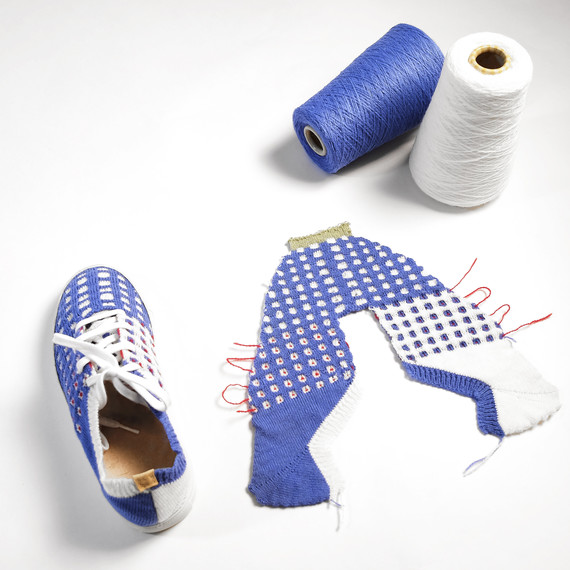 Printing designs can take anywhere from two hours for a shoe design to 8 hours for a sweater. Smaller items come out fully complete, whereas larger items, such a sweater or dress, will come out in pieces that will need to be stitched together. (Still pretty convenient if you ask us.) The machines will be shipped in April 2018 and there are even some that are still available through the Kickstarter campaign at a 37 percent discount! We love the idea that this machine can help anyone create, whether they know how to knit or not. Although, if you still want to do it the old fashioned way, we can certainly help you out there. 
Want to learn more? Watch how it's done in this video: