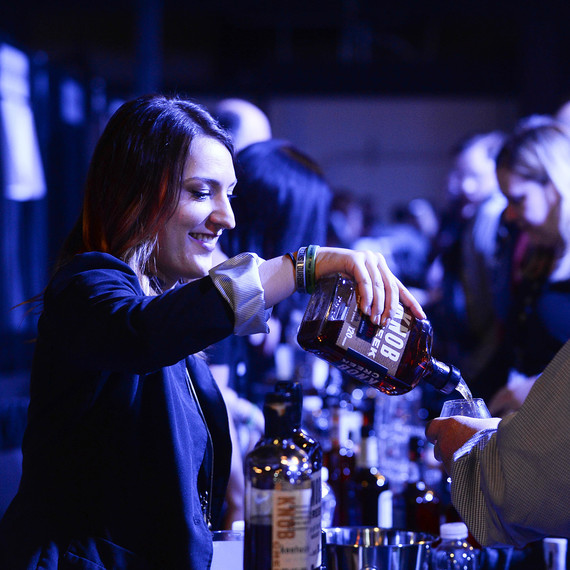 Maybe the most surprising  thing about the first ever New Orleans Bourbon Festival last month was that so many of the attendees were women. For a drink that was for so long associated with the "old boys club," we were surprised (and delighted) to find that so many women now choose bourbon as their spirit of choice. From Kentucky natives who began drinking bourbon with their fathers to young bloggers who explained that they'd be drawn to experiment with brown liquor between episodes of "Mad Men," one thing became clear: bourbon isn't just for boys anymore. And the industry is noticing.
What women want when it comes to bourbon was discussed in "Bourbon Myths Debunked" which brought some of bourbon's leading ladies together for a panel. The world's first female bourbon master taster, Peggy Noe Stevens, quickly dismissed the idea that women are "new" to the bourbon scene: because of their more advanced olfactory senses (women have almost 50% more olfactory cells than men), women have long been tapped as tasters by many major distilleries. But more women are discovering whiskey's woody appeal -- in fact, one-third of whiskey drinkers in the United States today are women.
Stevens and the other panelists also rejected the notion (deeply held by the spirits industry, as visible in their marketing techniques) that "shrink it and pink it" is the way to gain female customers. Unimpressed by sickly-sweet, flavored bourbons, 68% of the women bourbon drinkers surveyed stated they preferred to drink their bourbon straight or only with water. Almost none were interested in the concept of a bourbon "just for women."  Stevens also waved away suggestions of "crossover" products designed specifically for "the fairer sex" like pre-mixed cocktails. (Incidentally, one of the industry's most iconic bottles -- the red-wax-dipped Maker's Mark -- was designed by a woman, Marge Samuels.) Anyway, one hallmark of "Bourbon Women," according to the social club of the same name, is that they "define feminity differently," and don't appreciate the industry's attempts to win them over with decorative bottles or novelties.
(MAKE: Sweet Bourbon Tea for a Taste of Spring in the South)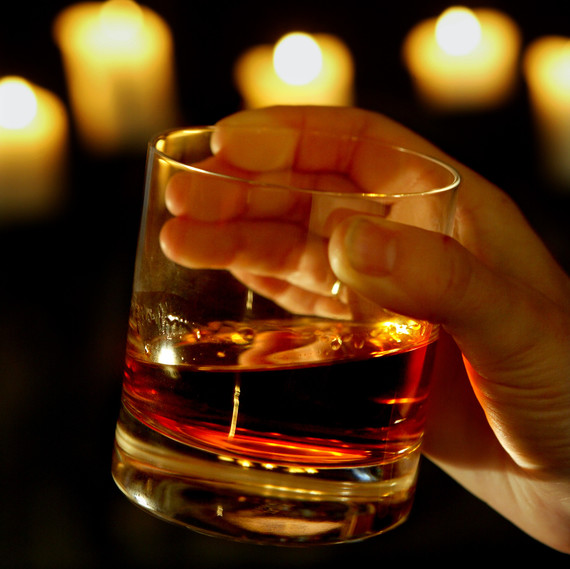 Another of the bourbon-drinking women's self-described traits? Ladies who prefer brown liquor are "confident" and self-possessed. This not-quite revelation comes on the heels of a women-owned distillery announcing a new product: Rodham Rye, created to honor the strength and resilience of Hillary Clinton. The message behind the bottle is clear: strong women prefer whiskey.
So how does the modern woman drink her whiskey? Straight, mostly, or splashed over an ice cube. Nonetheless, cocktails are deeply embedded in the culture, especially when it comes to entertaining (just not pre-mixed ones). The mint julep is a southern classic, especially on Derby Day. And the old fashioned is a tried-and-true cocktail favorite for women all over the country.
Evidence of the growing taste for brown spirits was clear at the Bourbon Festival, where women were found both behind the counters representing top distilleries, and crowded around the tasting tables comparing notes. We're excited to see a new generation of women learning the ropes and claiming bourbon as their drink.
Watch how to make a classic old-fashioned -- with bourbon!