Recycling used to just mean sorting plastics from trash. Today, it's grown to mean turning orange peels into drought-fighting soil, and turning vegetables into furniture. (Yes, you read that right!)
At wastED, a pop-up restaurant project "ED"-ucating consumers on sustainable eating, the goal is simple: create as much as possible, waste as little as possible. The menu showcases dishes made from ingredients that are usually discarded -- think "ugly" vegetables, animal fats, kale stems.  And even the decor features elements that are generally overlooked, considered weeds or trash.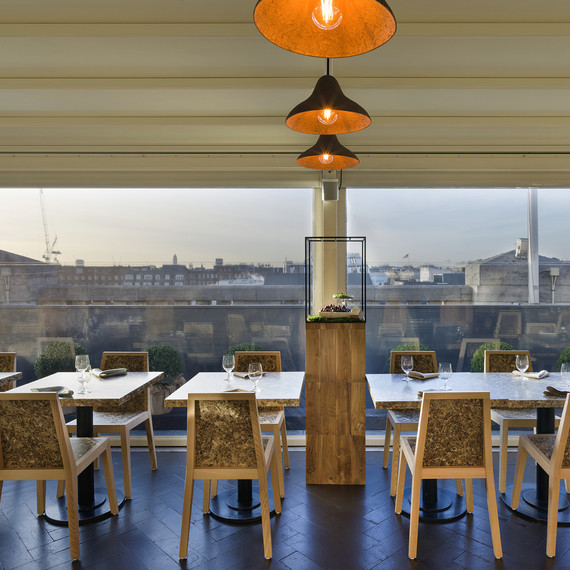 Take artichoke thistles: After one designer for wastED noticed an abundance of the rampantly growing weeds in his native Greece, he had an idea. He combined the thistles with bio-resin, a plant based compound that can function like plastic, and built sturdy, yet elegant chairs.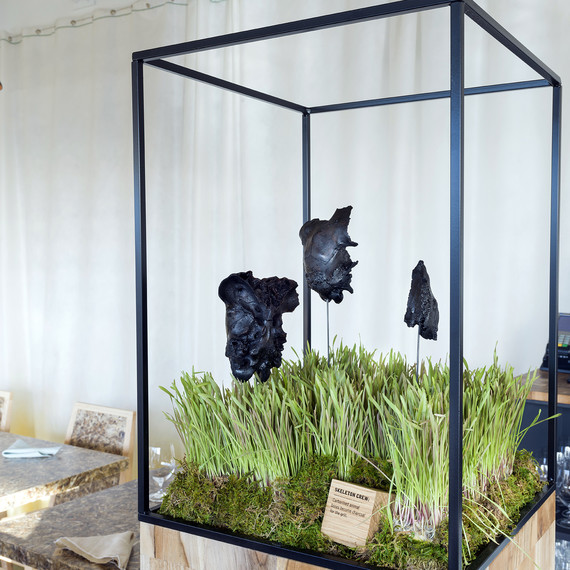 Another wastED designer was inspired by his hometown of Copenhagen. Noticing all the seaweed that washed up on the coasts of Denmark, he thought to mold these into sophisticated lamps. Their unique translucent material helps them become luminous. 
Even the carpets inside the restaurant are made from surplus sheep's wool that might have otherwise been tossed out, being too coarse to make sweaters. 
(LEARN: More About the Future of Food with Dan Barber)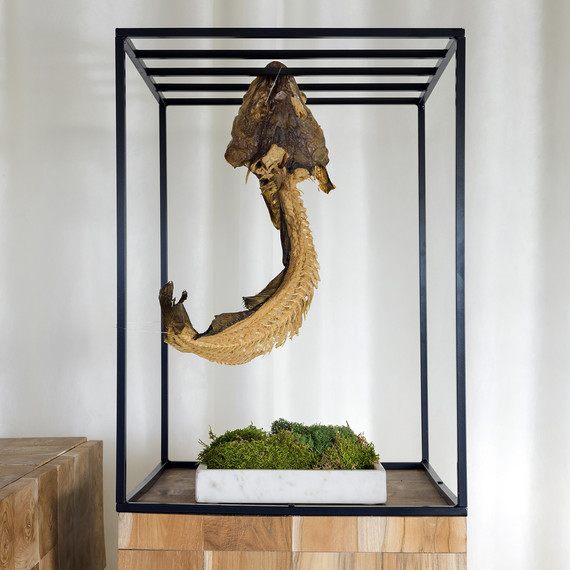 wastED is the brainchild of Dan, David, and Laureen Barber, co-owners of the award-winning New York restaurant, Blue Hill. The London wastED where these design elements can be seen, is the second sustainable popup. (wastED debuted in NYC last spring.)
"I'm intrigued by how clever these designers are, how they can balance great design with such an ecological consciousness and devotion to sustainability," says Laureen, the restaurant collective's design director. "We look for beautiful designs that also have depth. Designs have the same philosophy as our food -- something not thought of as often can be beautiful and created into something extraordinary."