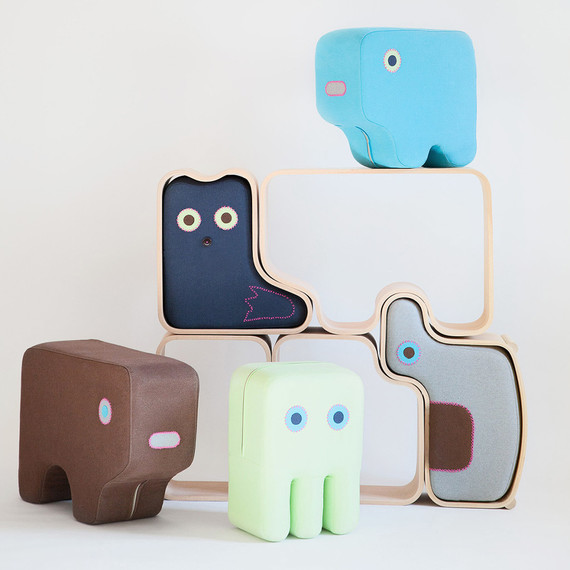 We've never seen kids' furniture quite like this before! The unique multi-functional Animaze furniture system from Italian design firm DesignLibero lets your children mix and match pieces to create fun structures, taking their creativity to the next level. Plus, the too-cute animal designs make the perfect addition to any playroom.
There are five animals in the collection, and each one is made up of a curved wood frame and a removable fabric insert. The pieces can be used independently as functional furniture -- there's a rocking horse and a child-sized desk, plus tables and chairs -- but they can also be used as building blocks for modular creations.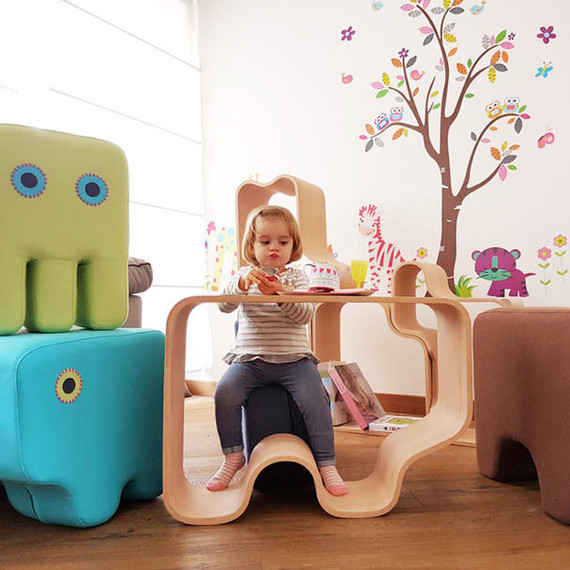 The various Animaze pieces can be pushed together or stacked to create fun, playful formations. It's a great way to teach young children to think outside the box and to create an ever-changing play room for them to unleash their creativity.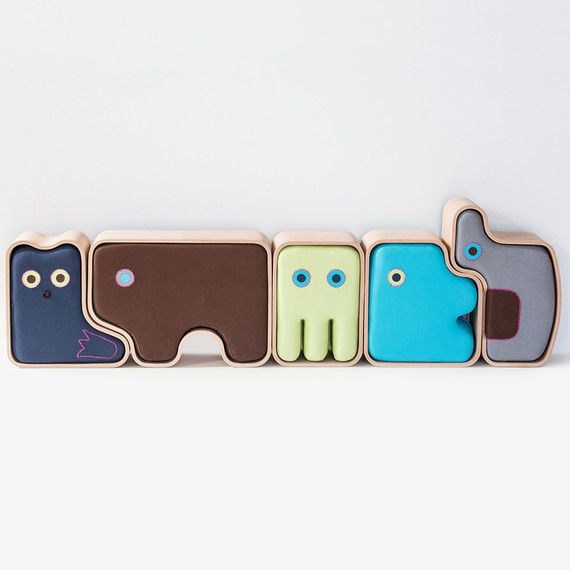 The Animaze collection is currently on display at HOMI Fiera, a home fair in Milan, Italy, but hopefully coming to a store soon!
[CHECK OUT: Ideas to Organize Your Kids' Space]
In the meantime, you can spruce up your existing playroom furniture with a fun decoupage DIY project. It's quick and easy to decorate old chairs, tables, bureaus and more with cute paper animals! 
Related Video: Organizing Kids' Toys