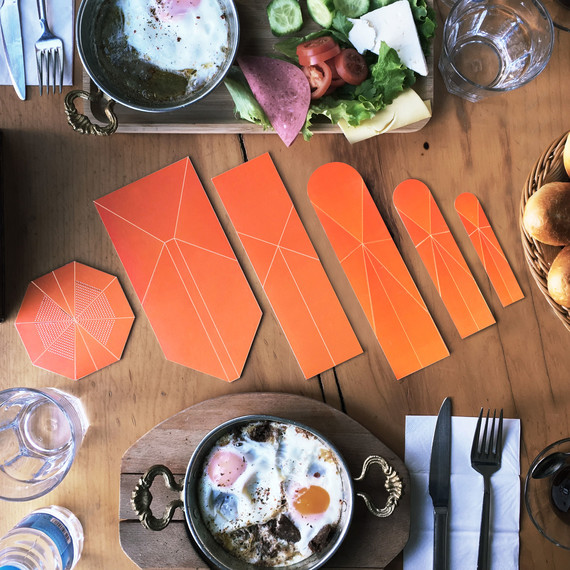 At first glance, the tools in the Ori-Kit just look like flat pieces of plastic. Don't let their unimposing nature fool you, though! The tools can be quickly folded into several kitchen necessities, including a spatula, funnel, measuring spoon, and colander. 
The idea behind the Ori-Kit is for kitchen tools to be easier to store and clean -- especially if you have a small kitchen and space is limited. For instance, if you only have one drawer to store your tools, it can be tricky to store a regular funnel, as most traditional designs don't fit nicely into your kitchen drawers. With the flat Ori-Funnel, however, the tool can be stored just about anywhere, and it's easy to wipe down after use. 
Wondering how to use these unique tools? For the Ori-Funnel, all you have to do is pinch the funnel into shape by folding up the two sides. Then, hold the funnel firmly underneath its triangular opening as you pour liquid through. When you're ready to clean it, let it revert back to its flat shape, then wash with soap and water. 
The same premise applies to the other five items in the Ori-Kit. In addition to the Ori-Funnel, Ori-Colander and Ori-Turner, there are three Ori-Spoons that can be used to measure both solid and liquid ingredients. Each of the measuring spoons folds into two sizes that you can alternate between by simply adjusting your grip.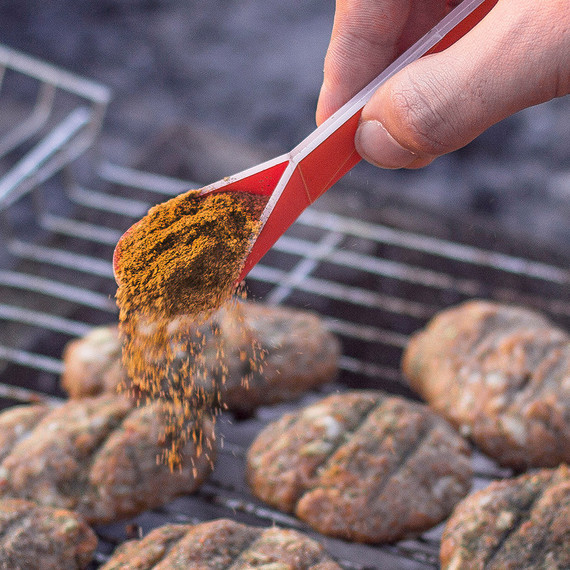 Not only are these tools functional, they're also a great space-saving solution if your kitchen doesn't have a lot of drawers -- we love them for college students living in off-campus apartment housing, where space is definitely limited. It also makes a great set for vacation goers who plan to cook or bake, as these tools pack up nicely!
[DON'T MISS: More Ways to Save Space in the Kitchen]
The Ori-Kit is launching on Kickstarter on April 4, so if you want the origami kitchen tools for yourself, you can pre-order them there. 
Related Video: Get Martha Stewart's Tips for Easy Kitchen Organizing