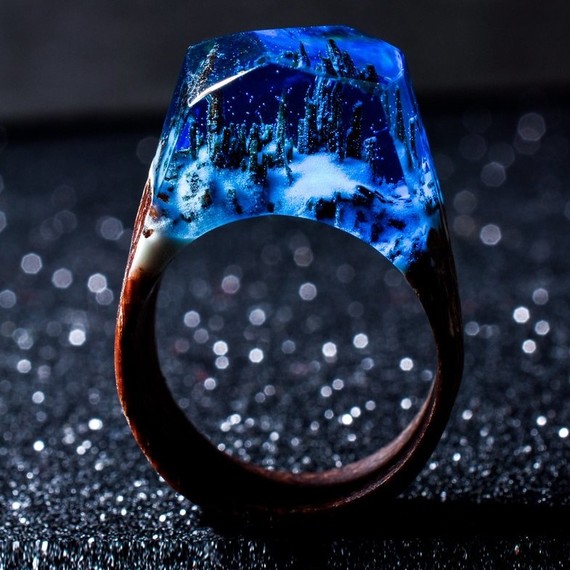 We all know the lyrics "I've got the whole world in my hands" ...but who knew it was actually possible? Thanks to Canadian start-up Secret Wood, you can have the whole world, or at least a part of it, in your hands with these one-of-a-kind handcrafted rings.
[MAKE YOUR OWN: Blooming Rings]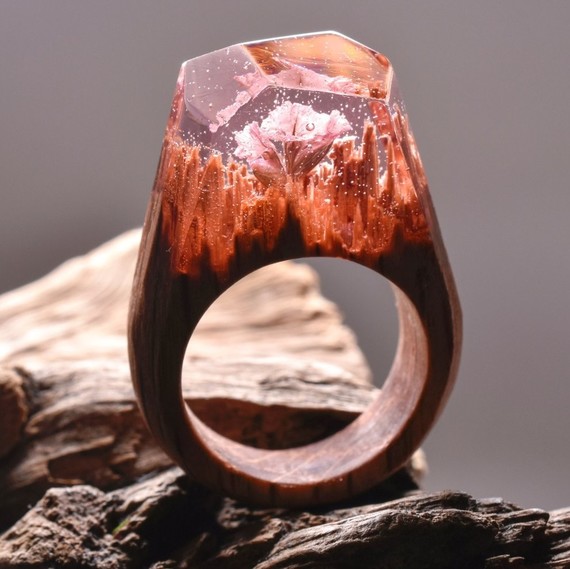 Each ring features a miniature forest scenery entrapped in resin, many with colorful skies that mimic the northern lights and ethereal fantasy, which is Secret Woods inspiration behind the rings — along with Vancouver and Canada as a whole, whose natural landscapes shape their creations.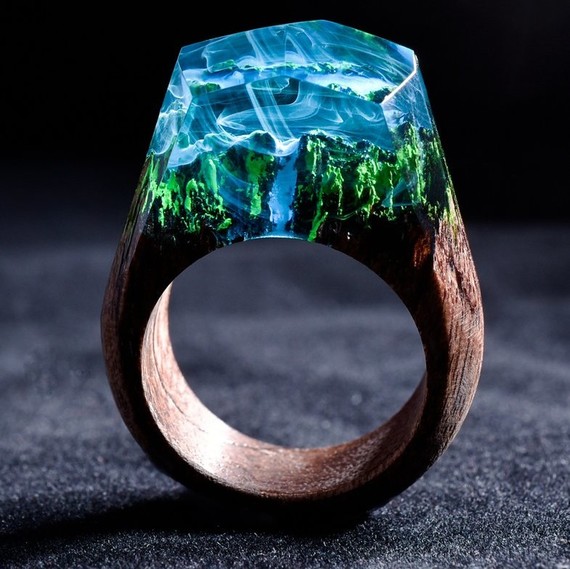 The shells of the rings are made of wood and resin, while the interior "landscapes" includes various decorative elements including blossoms and flakes of gold. You may wonder how these rings are made (and you're not alone — we're still wondering ourselves). But the production process is a well-kept secret although we know they are made from resin and wood. So the next time you're looking for a unique present or just want to treat yourself, look no further than Secret Wood, where you can get your very own world to wear on your finger. 
Feeling inspired? Take a closer look: