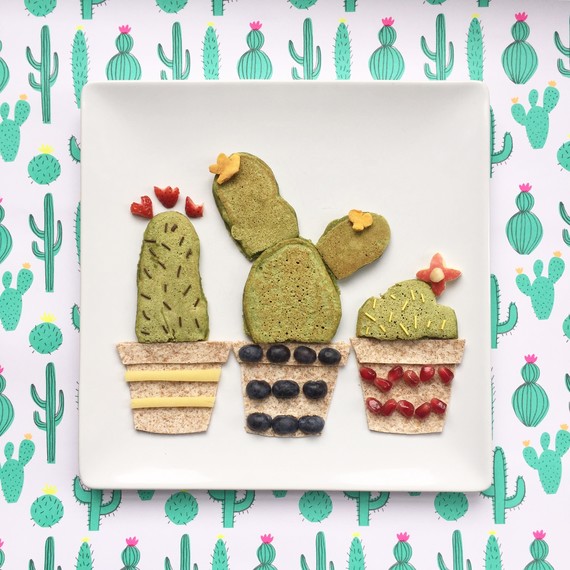 Sure it's the most important meal of the day but there's no reason breakfast shouldn't be fun! That's why Jordana Charyk, the creator of @mamamakespancakes, began adding that extra "oompf" -- or "roar!"-- to her children's plates.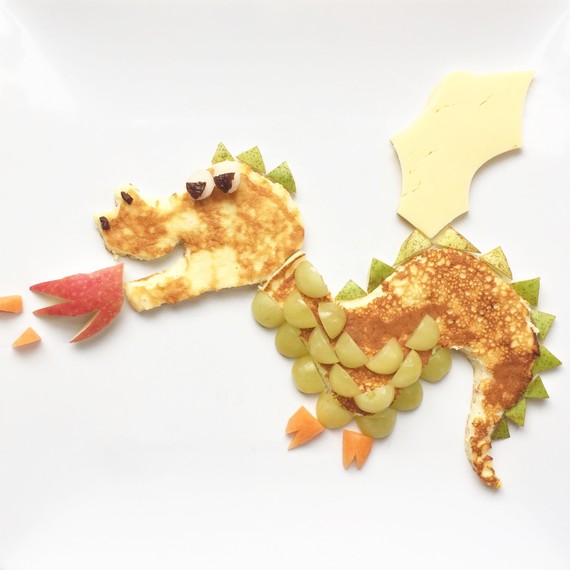 "Growing up, my mother always made pancakes for me and my siblings. They're the the ultimate weekend family treat," says Charyk, who's been sharing her sweet treats on Instagram for almost a year. 
She first experimented with pancake art for her son Rhodes, then 18 months. After seeing how excited he got, she decided to start a new family tradition. "I wanted a fun activity we could do together," says the California native who's now based in London. "Something that he could look forward to every weekend."
(MAKE: the Best Buttermilk Pancakes)
Rhodes, now 4, loves the dinosaurs and dragons best, and keeps his mom coming up with new ideas. Meanwhile, his 20-month-old sister, Isla Plum, will eat just about anything with berries and bananas.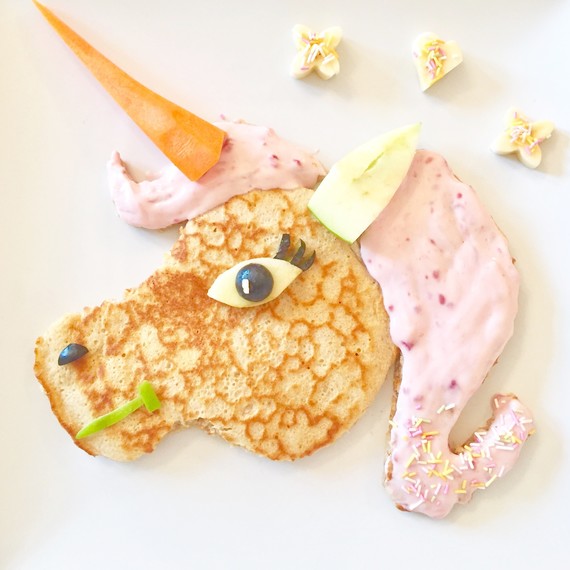 "Some people say pancakes are super indulgent and unhealthy, but they don't have to be." Charyk says.
In fact, she's been exploring healthier options, from buckwheat and spelt flours to spinach and beet juice for all-natural colors. "I'm even making pancakes without refined sugar, which you don't miss at all with a bit of fresh fruit and agave."
The best part? Charyk says, "We make them for weekends, snacks, or desserts. Pancakes are great anytime!" 
Want to make your own pancake creations? Try out this recipe for pancake hearts.