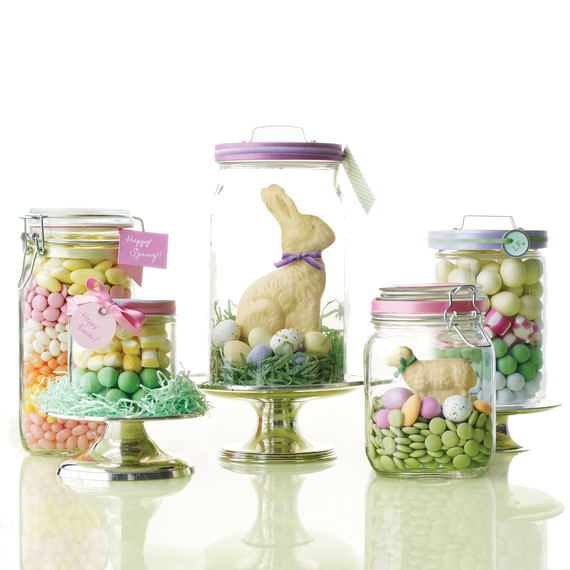 With spring's arrival in full bloom, we are already hopping down the Easter bunny trail (so to speak) in anticipation of the holiday. Think beautifully curated Easter baskets, planning the traditional Sunday brunch, as well as brainstorming this year's egg decorating idea. Truly, there are so many pretty pastel things to come as Easter this year, falls three weeks late (April 16 — mark your calendars). Meaning, there is more (spring)time to prepare for the holiday.
The timing might be why the National Retail Federation is projecting that Americans will spend $18.4 billion dollars on Easter this year. According to the NRF, that's up six percent from the past Easter. "Most consumers have almost an entire extra month to shop for Easter this year," says NFR President/CEO, Matthew Shay, "and by the time the holiday comes the weather should be significantly warmer than last Easter."
Spring recipes such as these adorable baby chick cookies might be your favorite part of the holiday — it appears that you're not alone. It's expected that $5.8 billion will be spent on food, not including those cream-filled chocolate eggs. Separately, Americans will likely spend $2.6 billion on candy. (That's a lot of jelly bean carrots!)
In case you're curious as to what other holiday goodies people are looking for, another $2.9 billion will be spent on gifts to stuff Sunday baskets. For florals, $1.1 billion worth of pretty blooms to decorate the holiday brunch table will be purchased too. Of course, you cannot forget the lovely Easter cards as Americans will spend roughly $788 million. However, it's also more fun (and creative) to DIY your own holiday cards such as these fabric Easter egg cards.
[TRY THESE: Adorable Easter Crafts for the Whole Family]
Assisting with the survey, Prospect Principal Analyst, Pam Goodfellow commented that Easter is a holiday where shoppers ranging in all age groups love to celebrate. She also implies that with Easter's late entrance, consumers will look for discounts, saying "With the later timing of Easter, we will see more consumers shopping for special deals, especially on apparel and decorations." (Hopefully, that means deep discounts on milk chocolates wrapped in shiny foil wrapping.) Better hop to it!
Hosting Easter this year? Here's how to fold a table napkin into an adorable set of bunny ears: